Are you searching for the best websites to sell books in the US?
Or are you looking for textbook buyback stores near your area?
If yes, you've come to the right place!
You can sell textbooks, mainly college textbooks from your previous semesters on sites like BookDeal.
You can get instant quotes and free shipment for your college textbooks.
Alternatively, if you're looking to sell books, mainly old, rare, fiction or non-fiction books, you may list them on sites like AbeBooks and Amazon.
The following websites and bookstores are the greatest options if you're looking for the best buyback deals, fast payment, and good customer service!
Best websites to sell books & textbooks


BookDeal
Best Overall and for Comparing Offers
Sell Your Used College Textbooks Now!
---


BooksRun
Best for Getting Higher Prices
---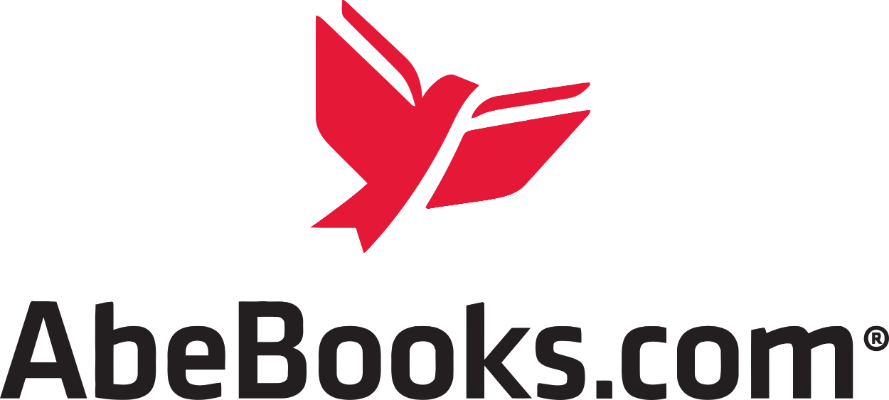 BooksRun
Best for Selling Rare Books, Maps and Collectibles
---


Amazon
Best for Selling Books of All Types and Conditions
---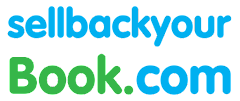 SellBackYourBook
Good for selling textbooks
---


TextbookRush
Good for selling textbooks
---
#1 BookDeal.com – Best Overall and for Comparing Offers


✔️ Instant quotes
✔️ Free shipping
✔️ Payment in 2-5 business days*
✔️ Payment via PayPal, Venmo, or Zelle
✔️ Support response time: 9 mins*
BookDeal brings together the best textbook buyback vendors so you can compare offers on one page and choose the one with the highest price!
Just enter the ISBN below and get instant quotes. ISBN is 10-13 digits and can be found on the back of the book right next to the barcode, or on the copyright page.
Sell Your Used College Textbooks Now!
Here's how the selling process works:


Choose your preferred quote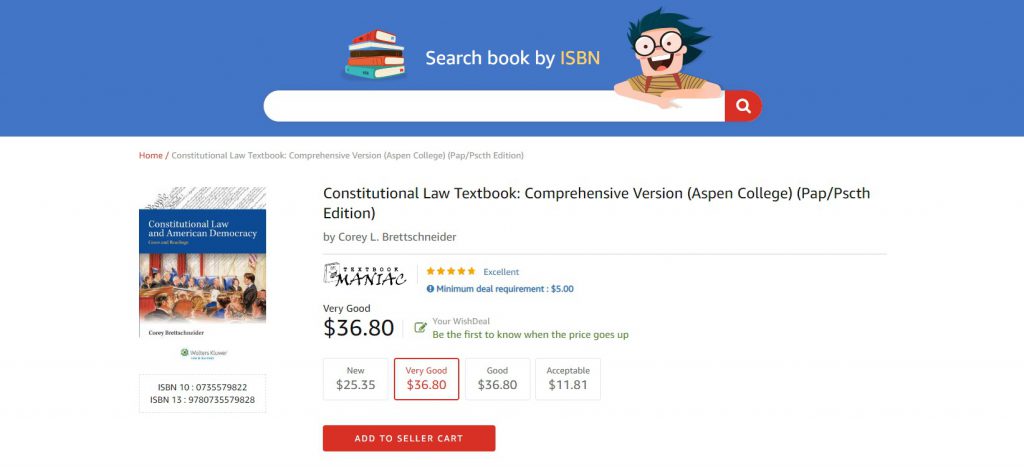 You'll find different options in the sections that follow.


Go through the Deal Summary, which only takes a few minutes of your time. Then, ship your textbooks for free.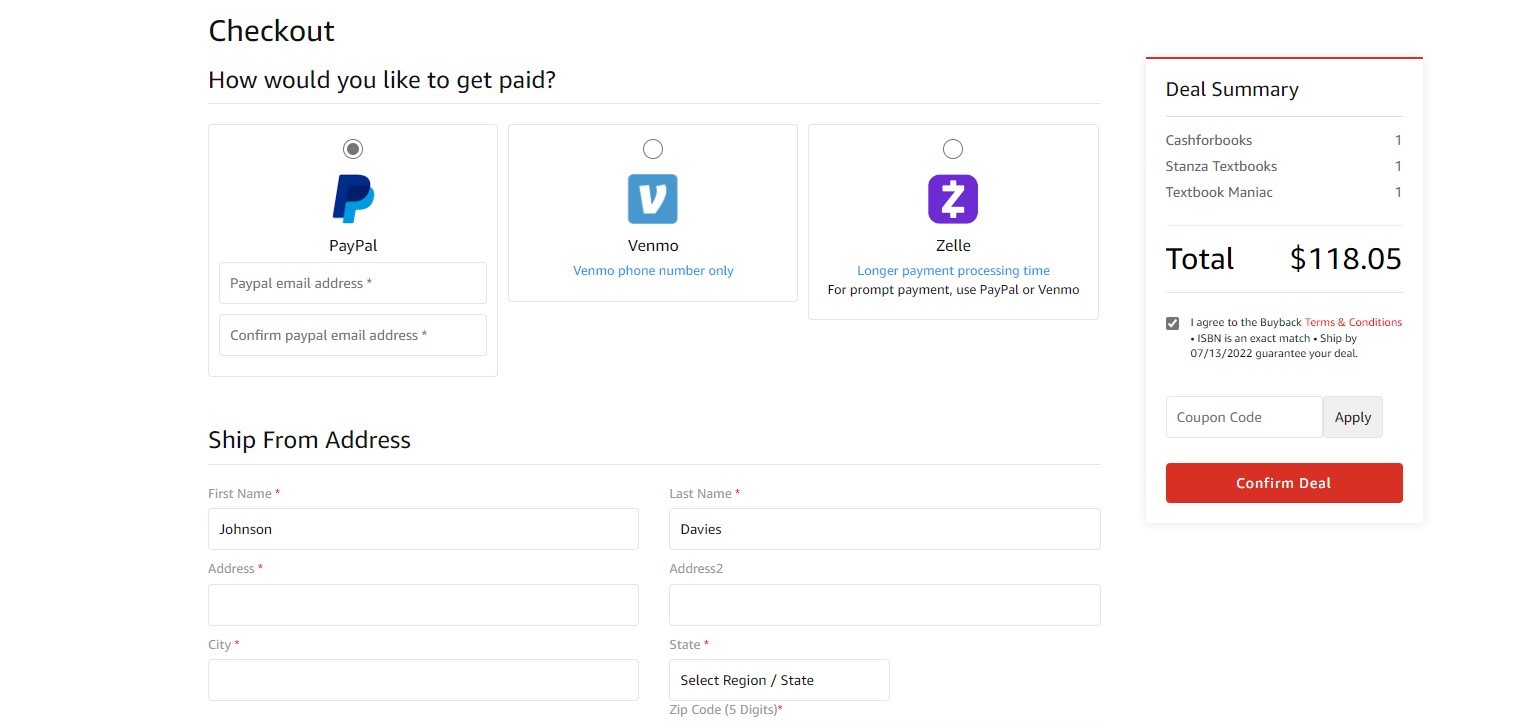 When the vendor receives your package, you get paid through Venmo, PayPal, or Zelle.
BookDeal has a guarantee policy that ensures you always get paid the amount you quoted. So you have nothing to worry about.
Watch our quick tutorial guide on how to sell your textbooks on BookDeal.
Related: How to Get the Most Out of BookDeal
#2 BooksRun – For Getting The Best Deals


✔️ Instant quotes
✔️ Free shipping
✔️ Payment in 2-4 days*
✔️ Payment via PayPal or check
✔️ Support response time (email): 48+ hours*
BooksRun is one of the best sites to sell college textbooks. You can buy, sell, or even rent used and new textbooks through them. They usually offer great deals for used books, however, from our experience their support team takes some time to reach back out via email.
Enter the book's ISBN you want to sell and hit search to begin selling your college textbooks. The "seller cart" page will open where you can check out the books.
You'll be able to print the prepaid mailing label and ship your books within five days of placing your order after checking out the book.
#3 AbeBooks.com – Sell All Types of Books including Rare Books and Collectibles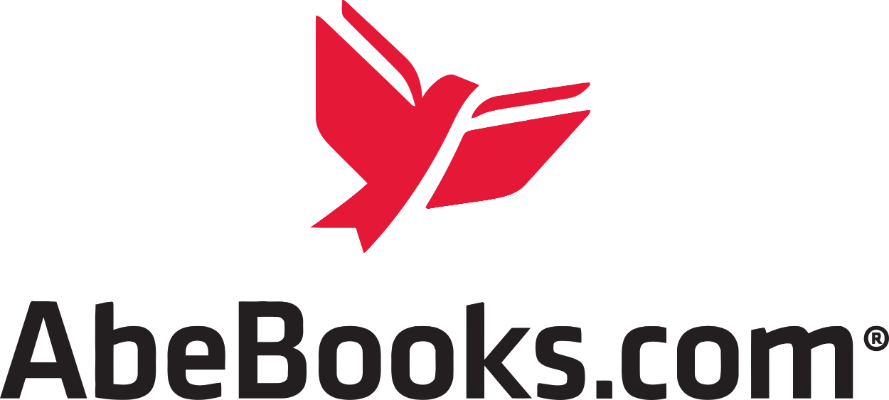 ✔️ Set your own price
✔️ Set your own shipping method
✔️ Payment: once a week
✔️ Sell all types of books including rare books and collectibles
Think of AbeBooks.com as an alternative to eBay, but it's only for buying and selling books. The majority of the websites in this list are good for selling college textbooks that are relevant, so students can use them for a reasonable price.
But that's not the case with AbeBooks. You can sell almost any type of book on AbeBooks.com, including your Harry Potter novels.
All you have to do is to register as a seller, fill in all the required info, list your books for sale and wait for the order!
If you don't know how much your books are worth, just search for them on either AbeBooks, Amazon, or eBay. For more info, visit this link.
#4 Amazon – Sell Used & New Books of Any Type


✔️ Set your own price
✔️ Great option for flipping books
✔️ Amazon may handle packing and shipping (FBA)
✔️ Sell all types of books whether new or used
Even though Amazon closed its trade-in program, Amazon is still an ideal platform if you are looking to sell either college textbooks, rare books, or flip books for profit. If you can get good deals on used books at local bookshops, you may resell them on Amazon and keep the difference.
Amazon allows you to sell different books, from new and used textbooks to rare or collectible ones. And you can also sell in different formats like paperbacks, hardcovers, or ebooks.
If you want to make successful sales on Amazon, follow the below steps:
a. Create An Amazon Seller Account


Amazon gives you two options to create a seller account: Individual and professional. Choosing any of these options will depend on whether:
You want to sell less or more than 40 items each month, or
You prefer a monthly fee
The individual seller plan doesn't come with a monthly fee. But you pay $0.99 for every sale you make. So it's an ideal plan if you're just starting to sell textbooks.
But if you're confident you can sell more than 40 items monthly, you can choose the professional plan for $39.99.
b. Choose Your Order Fulfillment Plan
Amazon offers two ways to fulfill your orders: Merchant Fulfilled Network (MFN) and Fulfillment By Amazon (FBA). If you want to handle the fulfillment process (inventory, packing, and shipping,) consider the MFN.
The MFN gives room to customize your packaging, and it's cheaper than the FBA. But it can be time-consuming to handle the logistics of fulfilling orders.
If you don't have that time, you can use the FBA, and Amazon will take care of everything for you. You even get Prime shipping, and it's ideal if you don't have enough space for inventory. But the charges can be expensive.
So find out what option works for you before proceeding.
c. List Your Textbooks On Amazon
Follow the below steps to list your textbooks on Amazon:
Enter the textbook's ISBNs into Amazon's search bar. (You'll have to ISBN manually if it was published before 1970.)
Click on the "Sell on Amazon" button on the product listing page. Then, generate your SKU or leave it blank, and Amazon will automatically generate one.
Choose your price and enter the total quantity.
Select the book's condition. (Be honest with the textbook's quality)
Pick a fulfillment method (MFN or FBA).
d. Ship Your Textbooks
How you fulfill your orders (FBA or MFN) will determine how you ship your textbooks.
Here's how the process works for the FBA method:
Use your Amazon Seller Central account to create your shipment. To send or restock merchandise to Amazon, see the detailed procedure.
Pack your textbooks to have them delivered to an Amazon Fulfillment Center. You can check the packaging and preparation requirements for more details.
After checking the shipment label requirements, label the packages before sending them.
Using the MFN Method:
Use your seller account to manage your orders
Package the books properly and securely
Print off and get ready your packing slip. Amazon will create a product and shipping label in PDF format.
Use the carrier you want to send your package. But you can use Amazon's shipping to send to a fulfillment center at a discounted price.
You can use Amazon's Buy Shipping services if you're fulfilling the orders yourself. This service offers automatic confirmation. And you can label, ship your books, and confirm and track your orders in one place.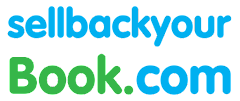 ✔️ Instant quotes
✔️ Free shipping
✔️ Payment in 3 business days*
✔️ Payment via PayPal or check
✔️ Support response time: 2 mins*
Sellbackyourbooks is also a great site to sell textbooks and get great value for it.
Based on our research, this website offers the best deals across the web and their customer support team reaches back out almost instantly via the live chat on their website.
The selling process is very similar to the other websites on the list such as BookDeal, or BooksRun. Keep in mind though, Sellbackyourbook.com doesn't buy multiple books of the same title. Meaning, if you have more than one identical textbooks that you want to sell, you won't be able to do so on Sellbackyourbook.
#6 TextbookRush – Good for Selling Textbooks


✔️ Instant quotes
✔️ Free shipping for orders above $35
✔️ Payment in 1-10 business days*
✔️ Payment via PayPal, cash or store credit
✔️ Support response time: 18 mins*
TextbookRush is another good website to sell your textbooks and they offer fast free shipping via FedEx which takes up to 5 days. According to their website, if you ship via FedEx and select Paypal, you should get your quoted money within 6 days total.
Check out their FAQ before sending your books, to make sure you adhere to all their guidelines.
More Options to Sell Books Online
#7 BookFinder

BookFinder is also a popular comparison site for selling used college textbooks. It searches multiple websites to get the top deals, and it's especially handy for locating the highest buyback offers. However, it isn't a great place to sell regular books, as you wouldn't find desirable results.
#8 eCampus

eCampus is another option to sell textbooks. From my research, eCampus does not buy all the popular textbooks, so don't expect to sell all of your textbooks here. You can get good prices for them though.
They are paying hard cash via direct deposit, PayPal, or check, as well as offering store credit options!

#9 GoTextbooks.com

Gotextbooks.com is also a pretty sweet option. The site is super user-friendly, and selling textbooks directly is a piece of cake. People seem to dig it, but I gotta say, it's a bit sketchy that there's no contact info on the site!
I ran the same ISBNs, and got offers for only two textbooks – same ones on eCampus. However, the prices on eCampus are slightly higher at around
#10 CampusBooks.com

CampusBooks.com is rad because it lets you compare buyback offers from different places, so you're sure to get the best bang for your buck. I've used it before, and their platform is super easy to navigate, not to mention their customer support is on point, making the whole process smooth sailing.
I tested their customer support response time via email and it was 14 hours, which is decent, but not as good as BookDeal or SellBackYourBook!

I run the same ISBNs and got quotes for all of them but one. The offers are pretty decent and it lets you compare offers from several buyback vendors. You can sell on CampusBooks without worrying about getting bad deals!
Tips for selling textbooks online


Here's a few more tips:
➡️ Make sure to read every textbook buyback website's guidelines before sending your books.
➡️ Select PayPal for the fastest payment
➡️ Keep in mind that shipping delays are not in the buyback websites' control
The pros of selling textbooks online
There are a few advantages of selling your textbooks, and the primary one is the convenience.
Get instant quotes
Whether you sell through BookDeal, Bookscouter or any other platform, you can get instant quotes for your books within mere seconds.
All you have to do is enter the ISBN into the search bar, and that's it!
Choose from multiple vendors
Another benefit is that you will get prices from not one, but multiple vendors. This gives you a lot of options to choose from.
So, instead of walking around the city, and trying to figure out who will pay the most for your books, you can just select one of the online vendors who offers the highest price for your textbooks.
Get higher prices for your used books
Since traditional brick and mortar bookstores have a lot more expenses such as rent, traditional bookstores can offer a lot more bucks for your books.
The same is true for buying books as well.
Ship your books for free
Textbook buyback websites usually offer free shipping once you have reached the minimum buyback price.
Once you accept one of the offers, whether you're selling one book, or multiple, you can print the free USPS shipping label, and ship textbooks at absolutely zero cost.
Then all you have to do is to pack your books properly and ship!
Sell Your Used College Textbooks Now!
The cons of selling textbooks online
Although the advantages of selling books online outweighs the disadvantages, there are still a couple of things to consider.
Shipping and processing takes time
It can take up to a week, and in some cases more for your books to arrive at the vendors' doors.
Once they do arrive, it will take a couple days more to get the books processed, check their conditions and issue your payment.
Initial quotes may vary in rare cases
Let's say you're selling your textbook ''Principles of Floral Design'' and decide that the book is in a ''Good'' condition and choose the appropriate price which is $32.27: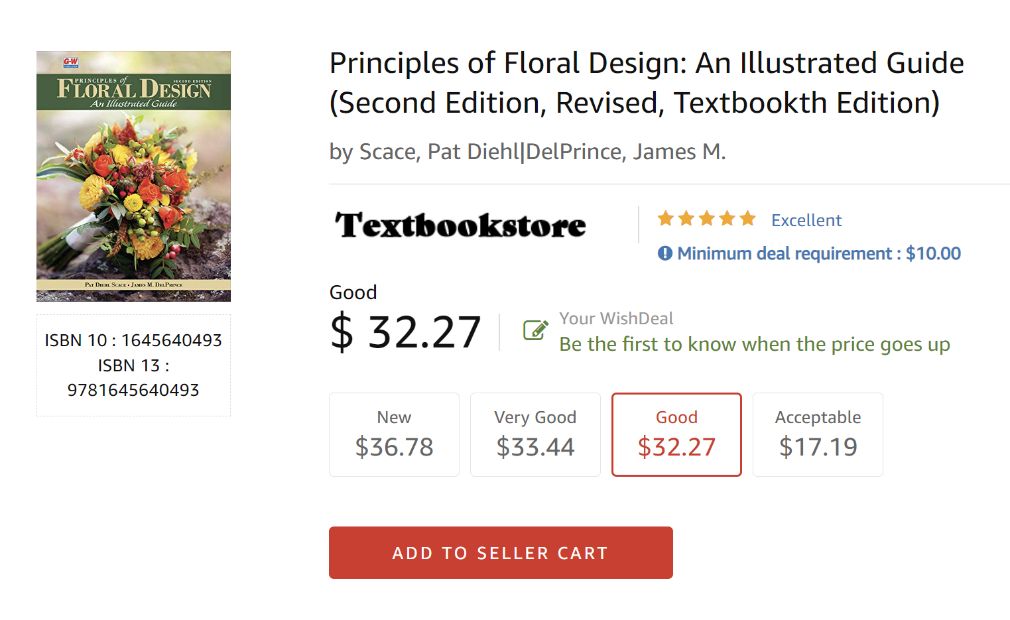 However, when your book arrives at a vendor, they check that your book apparently has a few missing pages, and some highlighting marks.
Yikes! Maybe you didn't take a look at the condition guidelines.
But that's okay… The vendor will check your book thoroughly and assign the correct condition and the price. They will also let you know about it.
If you want to avoid disputes over book's condition, it's recommended that you take the pictures of your books in advance and upload it to the website.
BookDeal has such a feature: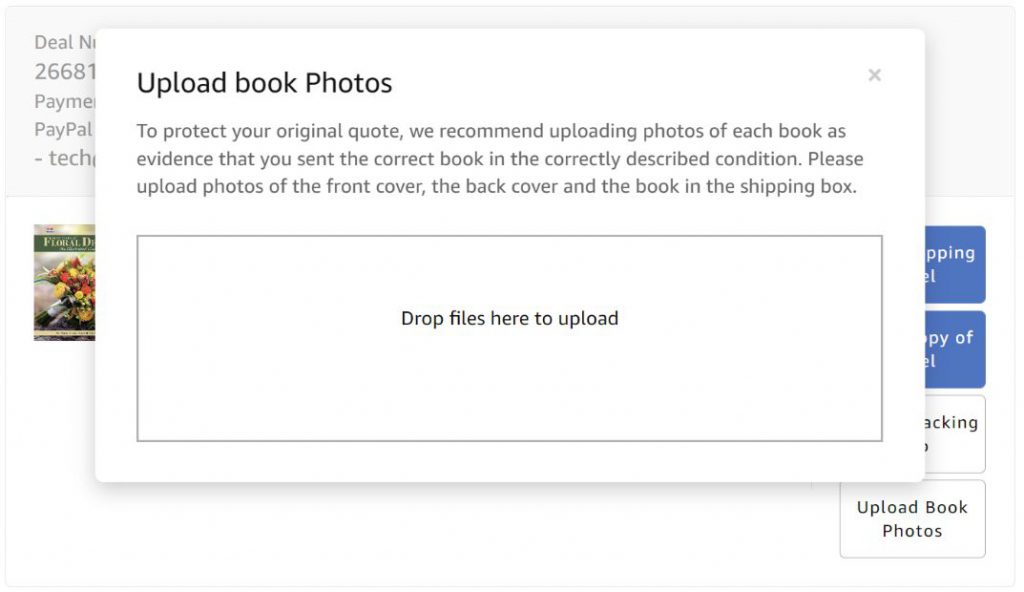 Where to sell back textbooks across USA
Half Price Books is your #1 option as it has book stores across the US, and chances are they might be near your area too. Their shops are located in 15+ states including
California
Texas
Ohio
Pennsylvania
Washington
Illinois
Indiana
Iowa
Idaho
Kentucky
Kansas
Missouri
Nebraska
Tennessee
Wisconsin
Check out this link for the exact addresses.
All you have to do is to take your books to their store so they evaluate your books' conditions, market value and give you a quote.
The upside of this option is that you won't have to wait several days for the books to get shipped and your payment to get processed.
Check out other textbook buyback locations across USA:
Sell Textbooks in Indianapolis
Sell Textbooks in Jacksonville
Sell Textbooks in Philadelphia
Sell Textbooks in San Francisco
Where to Sell Books in New York
Strand BookStore is one of the best places to sell used books in New York. They are also one of the best book buyers in NYC.
All you need to do is show up with your books at the shop.
An employee will take and give them to people who will analyze the book's condition, how much it is worth, the demand for the book and give you a final quote.
Strand Books Address: 828 Broadway, New York, NY 10003
Looking for other options? Check out this post:
Where to Sell Used Books in New York
Where to Sell Textbooks in Los Angeles, California
Angel City Books is one of the best textbook buyback stores in Los Angeles.
You can drop your textbooks in the store 7 days a week, from 11:30am to 5pm.
Angel City Books Address: 218 Pier Ave, Santa Monica, CA 90405
Looking for other options? Check out this post:
Where to Sell Used Books in Los Angeles
Where to Sell College Textbooks in Houston, Texas
Kaboom Books is your best bet, if you're looking for another option alongside Half-price Books.
It's a very friendly place judging from its Instagram account, and they buy and sell a lot of second hand books.
Kaboom Books Address: 3116 Houston Av., Houston, TX 77009
Looking for other options? Check out this post:
Where to Sell Books in Houston
Final thoughts
You can find numerous sites if you're looking for the best website to sell books.
However, not everyone will give you the profit you need, and some will not be willing to buy your books.
Fortunately, the list discussed in this guide helps you know how to sell books online, giving you a good head start.
But before you proceed, make sure to read the terms and conditions.
Reading the terms and conditions will give you the information to make your bookselling successful.
If you want the best website to sell books, we recommend BookDeal.com.
Visit BookDeal.com to sell your textbooks, enter your ISBN, secure your books, send it to us for free, and get paid!
FAQ
Is selling books online profitable?
Yes. You can make a decent income from selling books online. But, of course, you probably shouldn't count on it to fund your retirement. Paperback books in good condition often fetch a few dollars. But rare editions and hardback can earn you much more.
What is an acceptable condition for books?
The acceptable book condition largely depends on where you sell your books. But generally, the books shouldn't have water damage, and all the pages must be included. Also, the books shouldn't have any odors like mold or cigarette smell. For BookDeal, highlighting and notes should be less than 10 pages.
What is the best place to sell used books?
The best place to sell used books is BookDeal. You can sell your textbooks in a few minutes, and the selling process is straightforward. Just enter your ISBN, select your preferred quote, complete the deal summary, and ship the books for free. We have a guarantee policy to secure your payment.
What is the most effective way to sell a book?
The best way to sell your books is through bookselling sites like BookDeal or Amazon. Using these platforms saves you time, money, and energy. For example, you don't have to pay for shipping when you sell on BookDeal. However, that's not how all bookselling sites are. So you'll have to do your research before selling your books.
Does Amazon buy second-hand books?
Yes. You can sell your second-hand books at Amazon using any of their fulfilling orders (FBA or MFN). And depending on how many used books you want to sell in a month, you may have to choose an individual or professional selling plan.
How much do Amazon booksellers make?
The average monthly sales for an Amazon seller is over $1,000, with some super-sellers bringing in over $100,000. Fifty percent of Amazon sellers make between $1,000 and $25,000 per month, which translates to between $12,000 and $300,000 in annual revenue.
How do I sell used college textbooks?
There are several ways to sell used college textbooks. You can sell them online, at bookstores, or directly to college students. But some methods can generate more revenue for you. So you'll have to do your research to find the best option. Check out this guide for more details: How to Sell College Books In 2022.
Does Chegg buy used textbooks?
Yes. Chegg's "sell textbooks" page buys back and sells used textbooks online. The method of selling textbooks through Chegg is simple. Simply type your ISBN into the search bar to get a quote and sell your books if you're happy with them.
How much do college books sell for?
As of the 2021-2022 academic year, the average cost of books and supplies for college students was between $628 and $1,471. Hard copy textbooks often cost between $80 to $150, with some selling for as much as $400. On average, a textbook's price goes up by 12% when a new edition is released.
How do I find the ISBN of a book?
The ISBN is usually found next to the barcode on the back of a book. If you can't find the ISBN there, check the page with the publisher and copyright information.
Can I sell my book without ISBN? (not on BD)
Yes. You can sell textbooks on sites like Bookscouter and Amazon without an ISBN. But remember that you'll require an exemption when selling on Amazon. BooksDeal doesn't accept textbooks without ISBN.
Contributors: