Any student who has bought college textbooks knows how pricey they are. So it's a waste of money for the books to collect dust. But you can find the best places to sell textbooks in Indianapolis.
Did you know that gently used books are in high demand? If you have textbooks that are in good condition, follow this guide to find the best places to sell them.
Let's begin.
5 Best Places To Sell Textbooks In Indianapolis
1. Half Price Books
Since 1972, Half Price Books has been in the bookselling industry. The company has more than 120 shops throughout the country.
So it's no wonder they're one of the biggest family bookstores in the U.S.
Half Price Books sell games, collectibles, movies, and music along with old books. The process of selling books is fairly straightforward.
Bring your used legal books to your neighborhood Half Price Books. In exchange, they will pay you.
The company primarily takes into account two factors:
Supply and demand

Condition
When your books meet the two criteria, the company will make you a good offer. So if you want to sell textbooks in Indianapolis, consider Half Price Books.
2. The First Edition Rare Books
One of the best places to sell your books is the First Edition Rare books.
This bookstore offers the best collection of notable rare books by renowned world figures.
You can find First Edition Rare Books in Indianapolis. But they are also in Ohio, Cincinnati, and Indiana.
The bookstore takes great satisfaction in stocking books that are significant not just in their community but also globally.
Also, they purchase and consign books and are part of the Better Business Bureau of Cincinnati, IOBA, and the Midwest Antiquarian Booksellers Association.
So if you're searching for an excellent place to sell textbooks in Indianapolis, consider the First Edition Rare Books.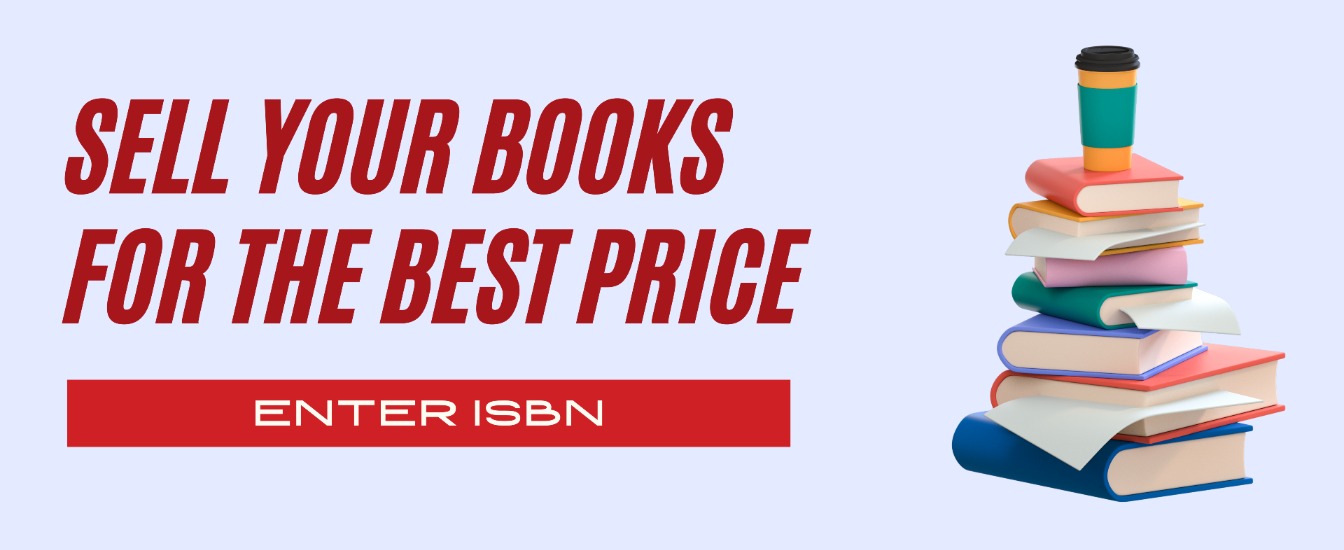 3. Books-A-Million
In 1917, Books-A-Million was once a little newsstand on a corner. It has since developed into the second-largest book shop in the nation.
In 32 states and the District of Columbia, the bookshop has more than 260 locations.
You can sell your books in various locations even if you live elsewhere.
Additionally, Books-A-Million includes a book distribution and wholesale company with a major retail component.
A large selection of magazines, books, and collectibles are available in the 4,000–30,000 square foot Books-A-Million store.
They also feature areas for gifts, discounted books, electronics, toys, and special category shops.
Unquestionably, it's among the best locations to sell textbooks in Indianapolis.
4. Comic Book University
Comic Book University is a retail establishment on Indianapolis' south side that opened in 2005.
It specializes in board and trading card games, comic books, action figures, and pop culture items.
The bookstore has three gaming rooms that accommodate several events, including HeroClix, Magic the Gathering, and Pokemon.
In addition, their expansive 4800 square foot area holds an extensive range of graphic novels.
5. BookDeal
BookDeal is quite different from the points discussed above.
First, it's an online bookselling platform, which means you don't have to be in the physical location to sell textbooks in Indianapolis.
Instead, you can stay home, visit BookDeal, and start selling! And it only takes a few minutes.
It's perfect for students who don't have the time to visit a local bookstore.
Here's how the selling process works.
Enter your book's ISBN.


Select the quote your want.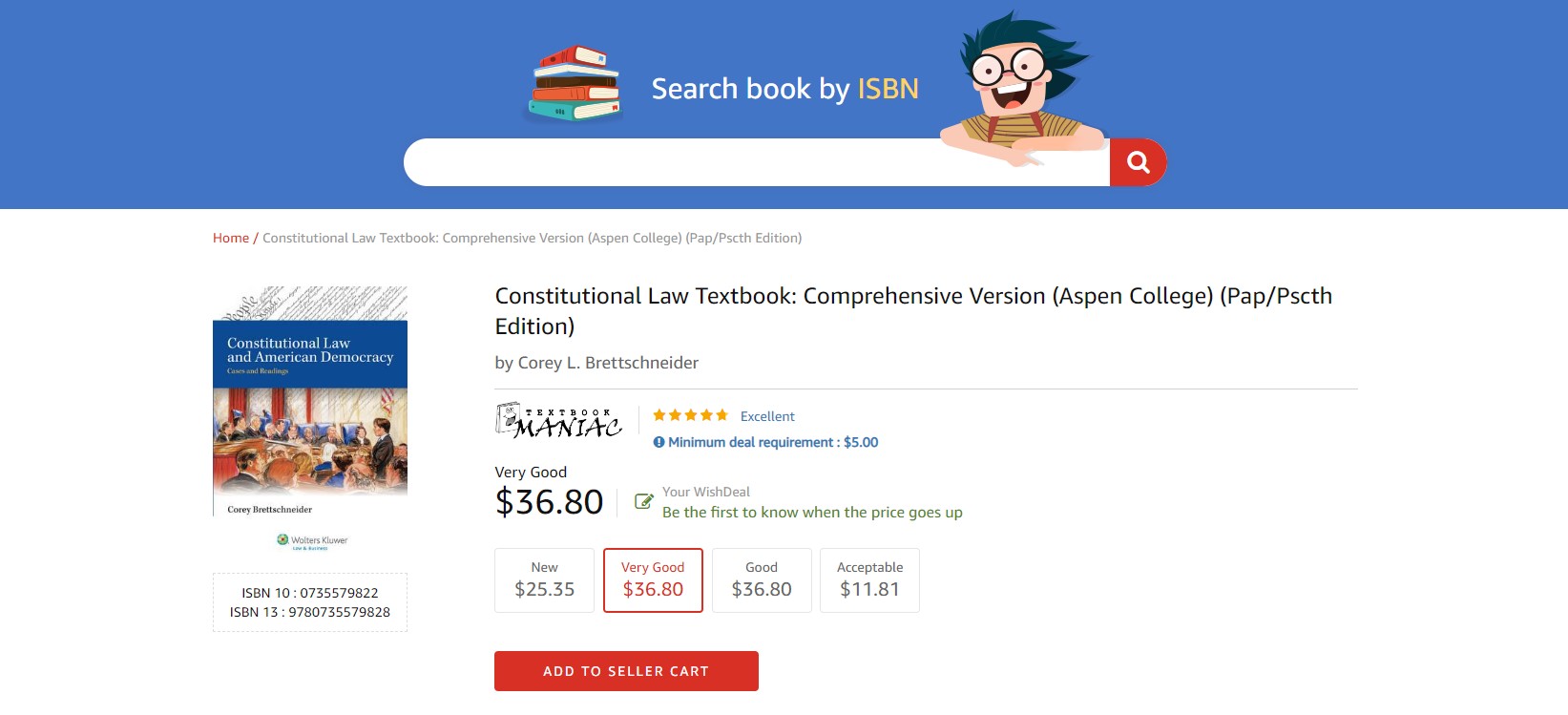 You'll see different options to choose from.


The last step is to go through the Deal Summary, then ship your books for free; it only takes a few minutes.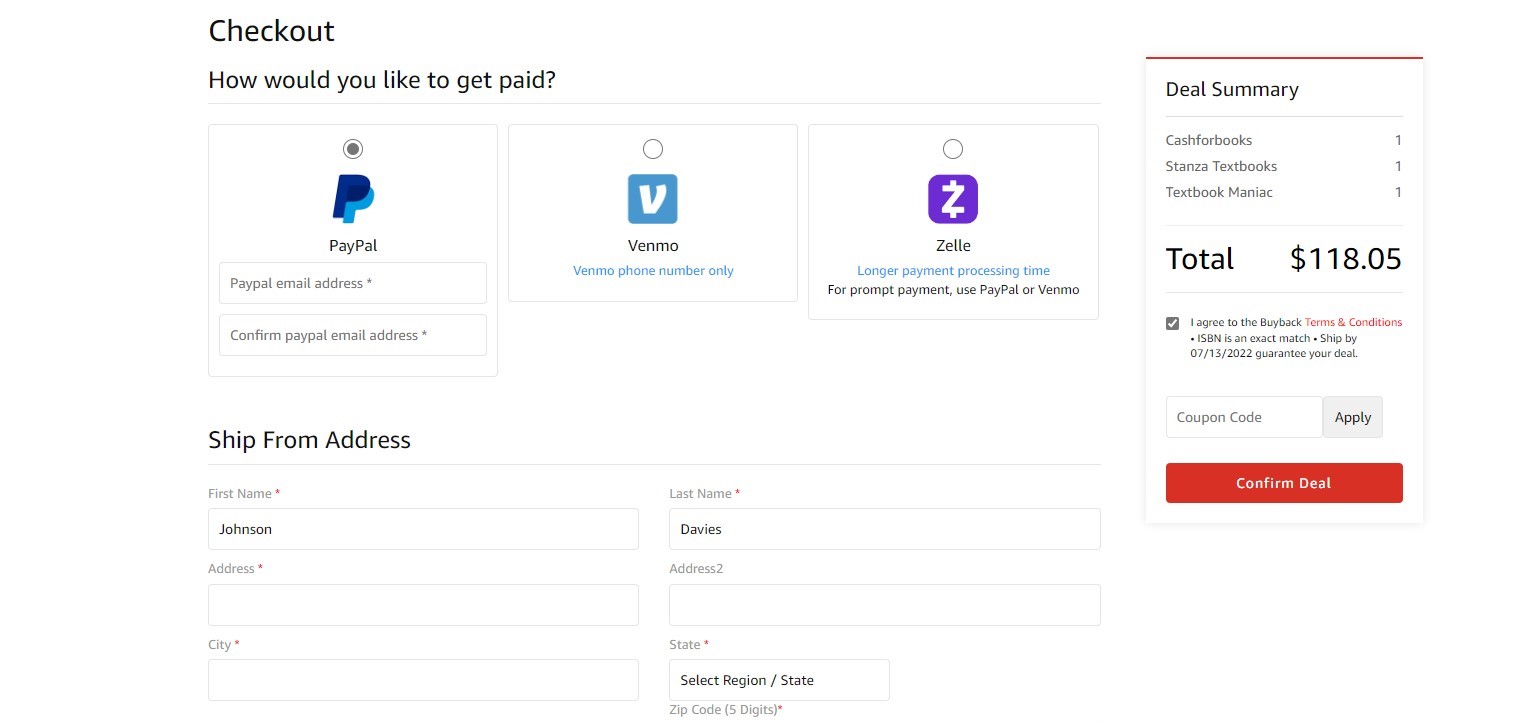 You get paid through PayPal, Venmo, or Zelle when the vendor gets your package.
BookDeal is the best website to sell books. It's easy, straightforward, and stress-free!
Related: How to Get the Most Out of BookDeal.
Sell Textbooks In Indianapolis: Factors To Consider
1. Determine The Book's Worth
Shop around to find different prices for your textbooks. But, of course, you're not required to take the first offer you get.
But if you visit several bookshops, you can find the one that will give you the best price for your books.
You may not recoup the entire book cost. But you can get a significant portion of your money back if your book's value is high.
2. Keep Your Textbooks In Good Condition
Make sure your used books are in good condition. That can help you get a good textbook deal.
Don't bend the covers or pages; make sure they are not dusty. Refrain from underlining or writing in your textbooks if you intend to sell them again.
3. Be Open and Honest About Your Book's Condition
Take clear pictures of the books and be truthful about their condition. For example, if the book is torn or bent, be honest and state it as it is.
Remember: the buyers will eventually find out, and you might not get paid. And the vendors usually check your package before paying.
Final Thoughts
If you're searching for the best place to sell textbooks in Indianapolis, check out these five places.
Of course, these are not the only locations out there. But you can start from these locations and progress from there.
As said earlier, you may not have the time to go to the local bookstore. If that's you, you can try out BookDeal.
It's the easiest way to sell your textbooks online. The selling process is easy and only takes a few minutes of your time.
So visit BookDeal.com and start selling!