Let's be honest: You'll not keep all the books you've bought since your college years. Some books are a treasure; some aren't. So what do you do with those used books taking up space? Sell them, of course. You can find fantastic places to sell used books in Charlotte.
We've gathered the best places to sell used books in Charlotte.
They offer the best textbook deals, and we guarantee that you'll get a significant portion of your money back.
With that said, let's begin.
Top 7 Places To Sell Used Books In Charlotte
1. Book Buyers
Book Buyers is crammed with extensive selections of used books in every subject imaginable.
This bookshop is hidden away in a shopping mall at Central Avenue and The Plaza.
Depending on their popularity and condition, you can buy the books on their sale rack outside or inside. Another option is to trade in your textbooks.
You can even find a little marketplace called The Greener Apple that sells vegan and eco-friendly food and items (we digress).
But you can get one of the best textbook deals on the marketplace.
Book Buyers provides a shop credit equal to one-quarter of the book's retail price.
Current bestsellers, history, philosophy, and fine arts books, including African American fiction and nonfiction, are all favorites. And then there's Harry Potter.
Harry Potter is always present.
It's undoubtedly one of the best places to sell used books in Charlotte.
2. Goldberry Books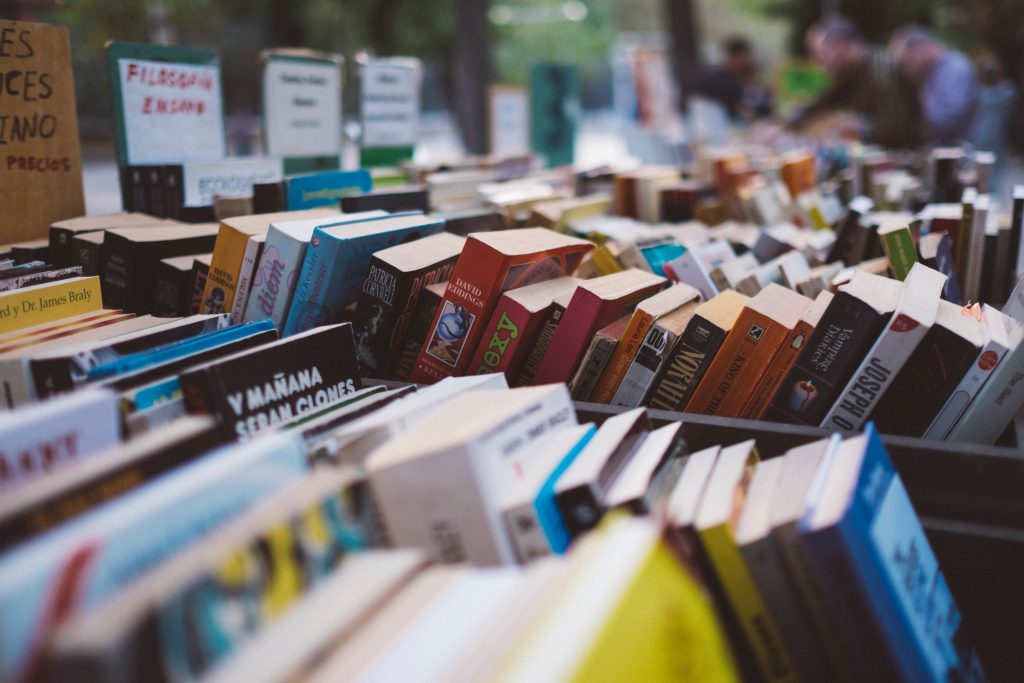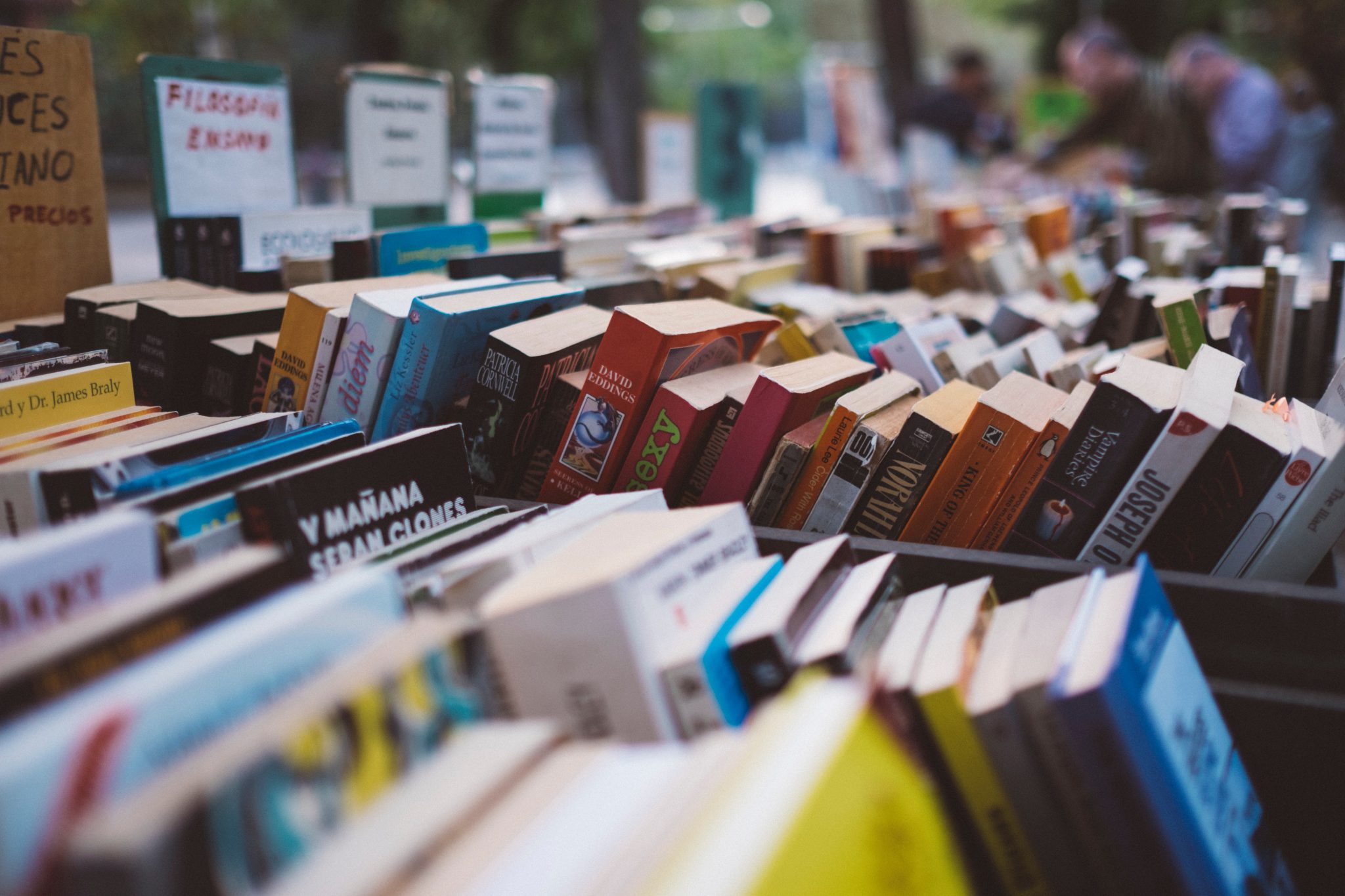 Goldberry Books, which opened in 2020, is just getting started. The bookshop is named after Goldberry from J.R.R. Tolkien's Lord of the Rings book series.
The owners, David, and Bethany Kern, want to encourage arts and bring the community together.
And they want to do this through their new storefront in Concord's historic downtown.
Among the revolving selection in Goldberry's library is a selection from J.R.R. Tolkien and his legend, new fiction favorites, including yearly reading lists.
Goldberry Books is one of the best places to sell your used books if you don't need them anymore.
They have good deals, and you can make good returns on your textbooks.
3. Julia's Cafe & Books
Julia's Café & Books is a subsidiary of Habitat for Humanity of Charlotte.
Their pastries and coffee fuel them, and you can find lots of used books there.
Most importantly, earnings from purchases support Habitat for Humanity, a non-profit organization that builds houses.
One of Julia's Café & Books' aims has been to fund a house through book sales, and they're on track to achieve so this year.
But let's get back to the books. Julia crams a lot into its small area.
Section For Rare And Vintage Books
There's a section dedicated to rare and vintage books, some dating back to the 1890s.
The children's books range from 15 cents to $2, intending to allow instructors to maintain their classrooms well-stocked without spending lots of money.
With discounts for subsequent purchases, you can obtain mass market paperbacks for $1.25, hardbacks for $5.98, and paperbacks for $2.98.
There's also a vinyl record department, with most recordings costing $1 and $5.
Julia's Cafe & Books offers one of the best places to sell used books in Charlotte. fiction
4. Book Rack
Book Rack sells used nonfiction, fiction, and children's books in hardback and paperback formats.
They accept used books in trade in exchange for credit toward their used books.
Book Rack offers new paperbacks for a 20% discount and rents new hardcovers for $3 for two weeks.
They, however, stock a limited number of new comic books and magazines, as well as 99-cent book covers and greeting cards.
There are more than 30,000 used books available for $6 or less. The average price of a used book is $3 to $6.
The most often used children's books range from $1 to $4. You can pay less by exchanging your books for credit.
For $3 per week, you can rent new bestsellers. In addition, most new publications and special orders are discounted by 20% from the publisher's list price.
You can also find monthly specials at Book Rack.
5. The Last Word
If you're searching for one of the right places to sell used books in Charlotte, consider The Last Word.
This bookshop trades, buy and sell used books, movies, music, video games, iPods, etc.
You can sell your items in exchange for store credit or cash.
The store credit can be applied to other purchases in the store.
In addition, local artists, authors, and musicians are invited to events hosted by The Last Word.
They also provide complimentary coffee and small conference space for groups to use.
The Last Word is the best-used bookstore in the campus region.
Art displays, coffee, book readings, signings, and a family-friendly, dynamic ambiance are just a few of the amenities offered.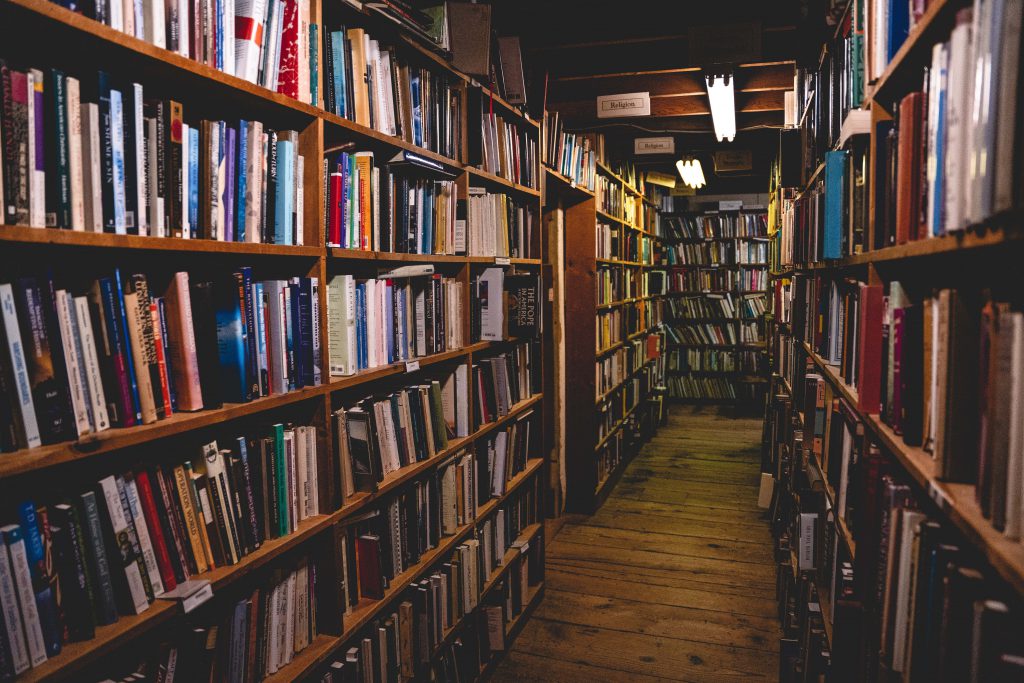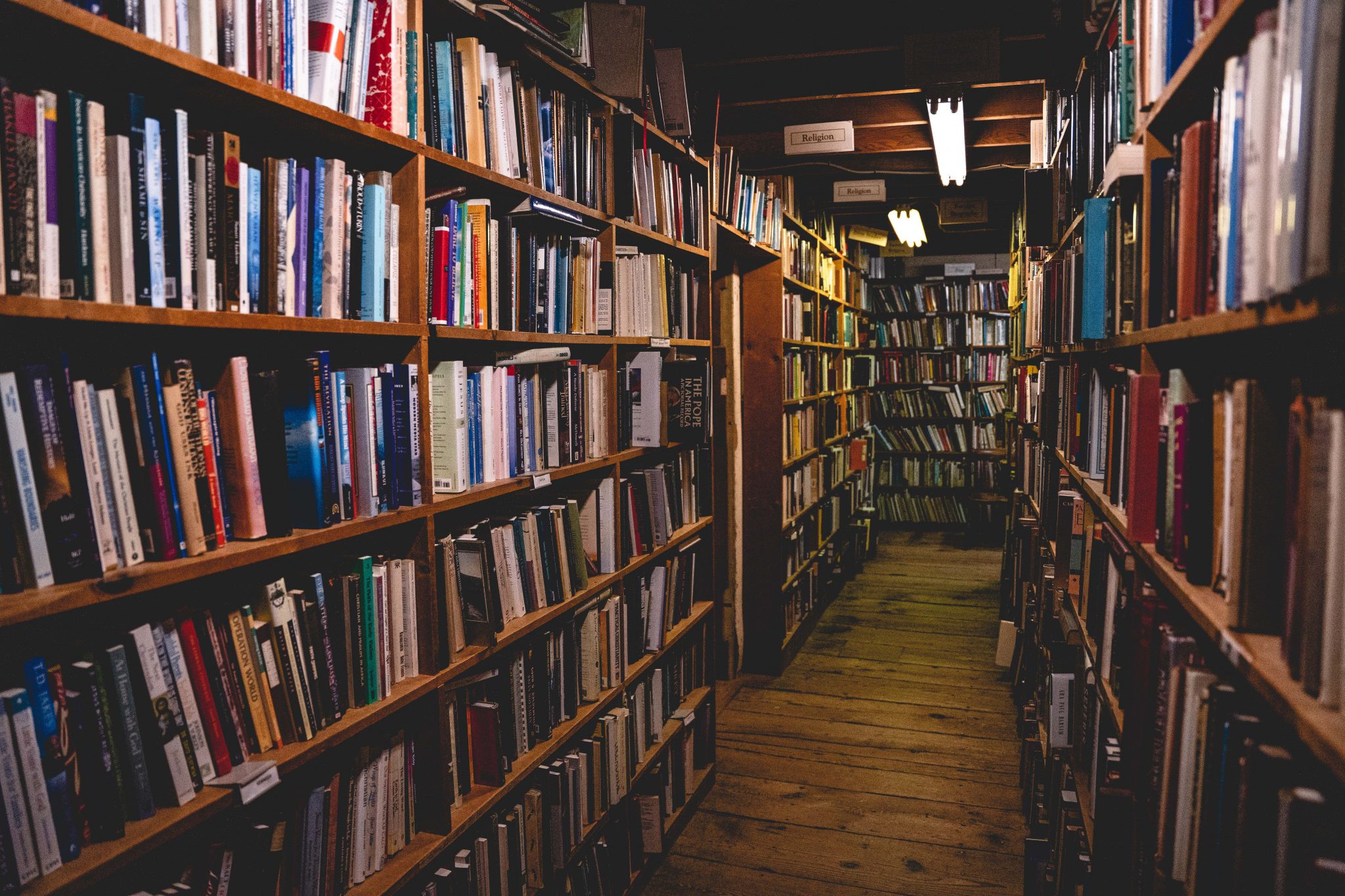 6. Barnes & Nobles
Barnes & Noble is one of the country's largest book shops.
They don't sell many textbooks at their bookstore, but their website has almost every book.
It's possible to rent textbooks from the company.
They also have a program that can assist you in selling your used college textbooks after the semester.
According to their advertisement, you can save 90% off the cover price of a textbook.
Barnes & Noble offers free shipping on orders of $25 or more (almost any textbook).
It's undoubtedly one of the best places to sell used books in Charlotte.
7. Park Road Books
Park Road Books has thrived as the cornerstone of Charlotte region independent booksellers.
Park Road Books has been a full-service bookshop for 45 years, offering new titles, staff choices, local author spotlights, book groups, author signings, and other entertaining events.
You can sell your books for a great deal. If you have many textbooks lying around, send them to Park Road Books.
The Best Alternative To Consider – BookDeal
You may not have the time to sell used books in Charlotte. But that doesn't mean you can't sell your textbooks.
You can try selling your textbooks online via BookDeal.com.
The selling process is simple, and they offer a hassle-free and transparent way to make your experience enjoyable. Here's how it works:
Just enter your textbook's ISBN, choose your desired quote, and ship your used books for free.
And you always get paid due to the BookDeal Guarantee policy. So here's a quick tutorial guide to selling textbooks on BookDeal.
Related: How to Get the Most Out of BookDeal
Conclusion
You can find numerous places to sell used books in Charlotte. However, not every place will give you the best value for your textbooks.
We've put together this guide to give you a head start.
Go through them and see the places that work best for you. However, if you don't have time, consider selling your textbooks on BookDeal.
Visit BookDeal.com now and start selling textbooks for cash! It only takes a few minutes.