If you're searching for places filled with stories, consider New Orleans. The city's numerous booksellers enjoy selling them.
In addition, numerous little independent book stores welcome visitors, and it's the best place to sell books in New Orleans.  
Nightly author signings and other activities are typical. 
The museum shops, such as the Historic New Orleans Collection, are scattered throughout the city.
This collection speaks volumes to fans of local legend, are another excellent place to find books.
This guide will give you the best places to sell books in New Orleans. 
With that said, let's begin. 
Top 8 Places To Sell Books In New Orleans 
1. Cottonwood Books
This small bookstore has provided books to the Baton Rouge region for 27 years. Their diversity is unmatched because they have ancient, new, and rare books.
In their 1,700-square-foot facility, they have over 40,000 new and used items that cover practically every subject. 
This store, a book lover's paradise since 1986, is owned and run by Dan Plaisance.
Louisiana history, the Civil War, and southern tradition are some of their areas of expertise.
It's one of the best places to sell books in New Orleans, especially if you have rare books. 
2. The Conundrum 
The Conundrum offers the best books and puzzles in St. Francisville. It also sells autographed copies of works by local writers and quirky items for book lovers.
In addition, this store sells signed editions of several Tom Benson books, including The Louisiana Homes of A. Hays Town, A Billionaire's Journey, etc. 
Nevertheless, you may get books like Harry Potter and a lot of kid's books about the area in this charming country shop.
Every visitor is guaranteed to be impressed by the unique and distinctive collections!
3. Arcadian Books & Art Prints
Arcadian Books & Art Prints is one of the best places to check out if you want to sell books in New Orleans.
Unfortunately, arcadian Books gives you the impression that you've just entered the Weasleys' home.
 After all, only magic could prevent that 15-foot-tall stack of books from falling on top of you.
Everything here smells like old books; you want to stay and look around for hidden treasures. 
Just be sure to move while you explore carefully!

4. Mary Lou's Book Sack
This neighborhood shop was founded by two Slidell residents in 1992.
All locals hunting for the ideal book will find it welcoming, thanks to their pre-owned bargain cost.
You can also contact the owners by phone or email to request difficult-to-find or first-edition books. 
They sell first editions, hardcovers and paperbacks that have been read before, rare books, and a wide range of children's books. 
5. Garden District Bookshop
The Garden District Book Shop is worth stopping into while touring the Garden District or visiting Lafayette Cemetery. 
Even though it's physically isolated from the other New Orleans bookshops, it's one of the best places to sell books in New Orleans. 
This bookshop used to be where Anne Rice held all her book signings when she resided in the Garden District.
So check out Garden District Bookshop if you want the best value for your books. 
6. Faulkner House Books 
Faulkner House Books specializes in good literature, rare editions, and numerous works by Mr. Faulkner himself.
According to numerous collectors, this book is one of America's most lovely book stores. Everyone who walks into Faulkner House Books feels welcomed. 
This literary community, which has been based here for more than 20 years, is also home to the Pirate's Alley Faulkner Society.
With only a quick phone call, the bookstore is pleased to assist in locating any rare, signed, or out-of-print books.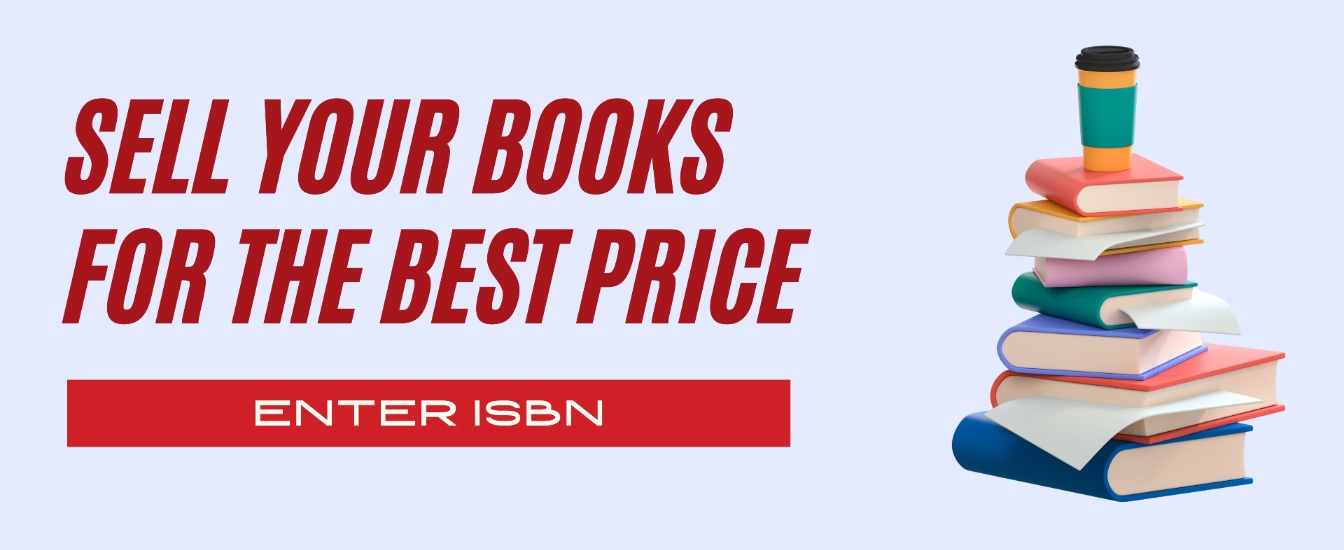 7. Octavia Books
Octavia Books, which is close to the university district, combines a modern aesthetic with a welcoming neighborhood vibe.
The informed staff members are unabashed bookworms who know something about every book in the establishment.
Don't miss out on the chance to sell your books in Octavia Books. It's one of the best places to sell books in New Orleans. 
8. Blue Cypress Books 
The welcoming ambiance of Oak Street in Uptown New Orleans' river bend neighborhood is well-known.
So it should be no surprise that Blue Cypress Books treats their new and secondhand books with the same love and care. 
You can buy, sell, or trade their extensive selection of fiction, classic novels, nonfiction, science, photography, and more!
Louisiana fiction, children's, nonfiction, and cookbooks from New Orleans are also used. 
This bookstore makes buying and selling books one of the best. 
BookDeal – The Best Online Platform To Sell Books In New Orleans
The best website to sell textbooks online is BookDeal. They have 20 years of experience and a wealth of knowledge that can benefit you.
In addition, the company is the best place to sell books in New Orleans because it has a network of trustworthy book-buying vendors.
BookDeal features a unique function that lets you add images for your books.
It proves that you shipped the right books in the condition you accurately described. The best aspect is that BookDeal guarantees payment to you.
Consider BookDeal if you're looking for the best and most hassle-free way to sell textbooks online.
Factors to Consider Before You Sell Books In New Orleans
Learning a few specific tricks to get the best book bargains before you start selling is best. The first to consider is the book's condition. 
The books you intend to sell must be in good condition. In addition, you should be aware of the company's definition of a "good condition."
You should understand the book condition guidelines before you sell your books. 
Keep in mind that your textbook's condition defines its market worth.
Therefore, a little research on book conditions might go a long way in helping you sell old textbooks.
Before you begin, we recommend you learn how to value an old book. Additionally, you should be aware of the optimal time to sell your textbooks.
Final Thoughts 
There are lots of websites that offer platforms to sell books in New Orleans. Not everyone will deliver the outcomes you are hoping for, though.
Some people won't even try to buy your secondhand books. However, the lists offered in this guide can be used to your advantage.
Read the terms and conditions on any platform before you sell. 
Now, if you're looking for the best online platform, we suggest BookDeal. Again, you get the best deals and can sell your books in minutes!