If you're searching for the best places to sell used books in Denver, you've come to the right place. There are thousands of individual booksellers and bookselling sites, each claiming to be the best.Besides that, a Google search will pull up numerous results, which can leave you frustrated in choosing the right place. 
The great news is that you can get cool places to sell textbooks in Denver at far lower prices.There are even places where you can get a used book in almost the same condition as new books. 
Sell Your Used College Textbooks Now!
Factors To Note Before You Sell Used Books In Denver
Before you start selling used books in Denver, you need to know some particular tips that can help you get the best textbook deals.
One of the critical areas you need to look out for is the book's condition. 
Of course, you probably know that the books you plan to sell must be in good condition. But you also need to understand what the company you're selling considers a "good condition."
And that's why it's essential to read the site's book condition guidelines, including the textbook's acceptance guidelines. 
You can find various places that sell used books at excellent prices. That is what we provide in this guide.
We've compiled the top places to sell used books in Denver at low and affordable prices.
Let's begin.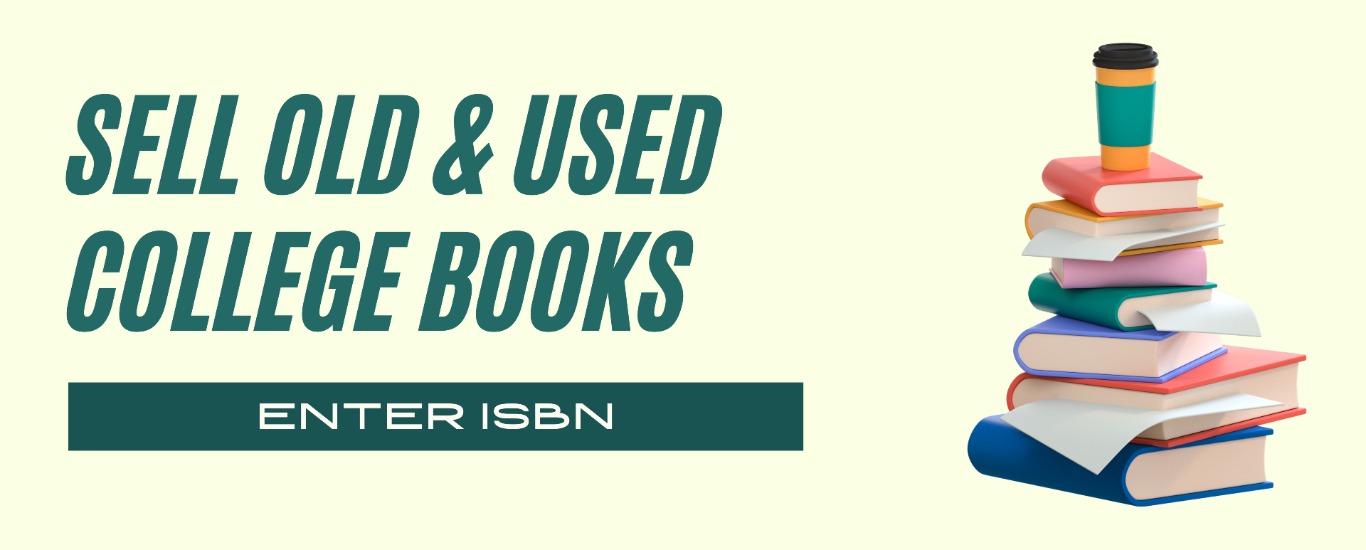 Remember that your textbook's condition determines the value of your book. Spending time to know more about book conditions can help you immensely, especially if you decide to sell old textbooks.
We recommend that you learn how to determine an old book's value before proceeding. Also, you need to know when to sell your textbooks. That can play a massive role in the success of your business.
Top Places To Sell Used Books In Denver
Better World Books
If you're searching for the best place to sell used books in Denver, including non-fiction, fiction, and e-books, we recommend Better World Books.
The company carries out charity work too, which makes it even more convenient for many people. 
For example, regardless of the books, the organization sells to its customers, they still donate books to people in need.
Better World Books have distributed more than 13 million used books for free. That's amazing!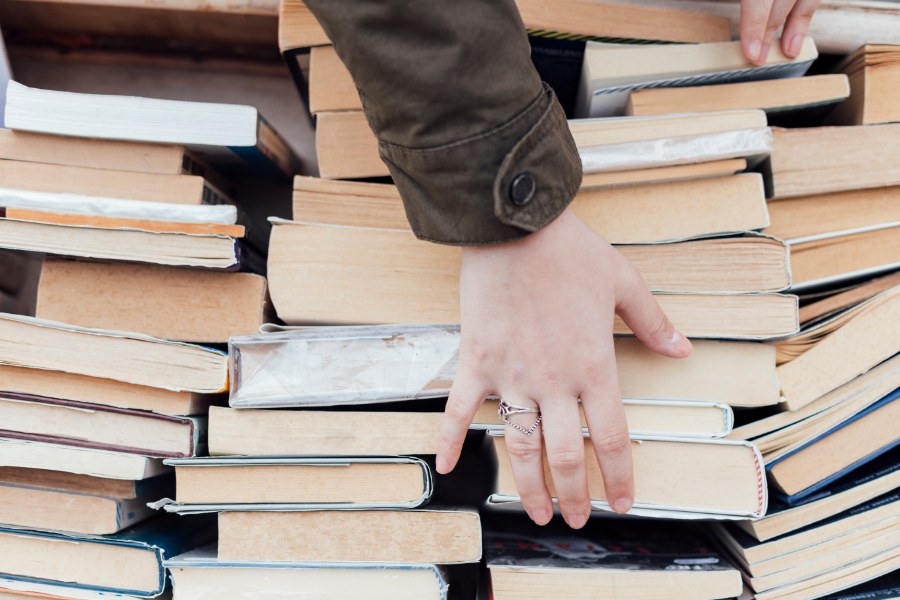 Better World Books also partners with other similar organizations to expand its reach.
Besides that, they also partner with college campuses, including college libraries, to get more used books. Many of the books the organization collects go to non-profits across the world. 
If you want to sell books near you in Denver at affordable prices, Better World Books is the best option. The organization features more than eight million titles.
BookDeal.com
We can't leave BookDeal.com out of the list since they provide outstanding offers and make it easier for you to sell your books.
If you want the ideal place to sell books near you in Denver, we recommend BookDeal. 
The company has been in existence for more than 20 years, amassing all the relevant experiences in the bookselling industry.
That means they ensure that the selling process is as easy and hassle-free as possible. 

BookDeal.com has a broad network of reliable buyback vendors they work with. So you can be assured of getting the best offers available.
The best part is that they guarantee that you get paid. The prices you get are too attractive for you to ignore. 
After choosing your quote, the company takes care of your shipping. You immediately get paid when the company receives your package. Overall, BookDeal is a great place to sell your textbooks and declutter your space!
Dog Eared Books
The company has been in the bookselling business for about 20 years. The organization has a broad selection of new and used books buyers can select from.
You can get the best textbook deals if you're a first-timer. 
If you want the best place for selling used books in Denver for low-cost prices, Dog Eared Books is the right option.
You can be sure of getting the best deals if you buy or sell high-school textbooks.
So if you want to make bookselling a side business, the company can be one of the best places to sell your used books. 
Valore Books
Valore Books gives you the option to rent, purchase, and sell used books. The company provides you with a 30-day money-back guarantee if you're not impressed with their services.
On top of that, they offer free shipping for all used book rentals. 
The company provides a helpful feature that gives you an instant price quote.
All you need to do is enter your used book's ISBN, and you'll get an immediate price for your textbooks.
Valore Books offers another option for bookstores to liquidate their inventory, which can help you save cash. 
So if you're searching for a decent place to sell textbooks in Denver, consider Valore Books.
The company doesn't offer free shipping. However, the profit you get for selling on the platform is higher compared to the shipping fees. 
AbeBooks.com
AbeBooks.com has similarities with Amazon and eBay, but they have unique features.
They have been selling various used books for more than ten years now, making them reliable bookselling companies. 
The company has millions of book titles that, again, have a certain resemblance to Amazon.
AbeBooks.com provides you with the option to sell your used books to booksellers and other collectors. It's one of the best bookselling sites to purchase books. 
However, before you sell there, you need to know your purchasing audience.
That means you have to make time to plan to get the customers you need for your business.
Without excellent planning, you can make good sales and grow your business. It's one of the best places to sell used books in Denver. 
Amazon.com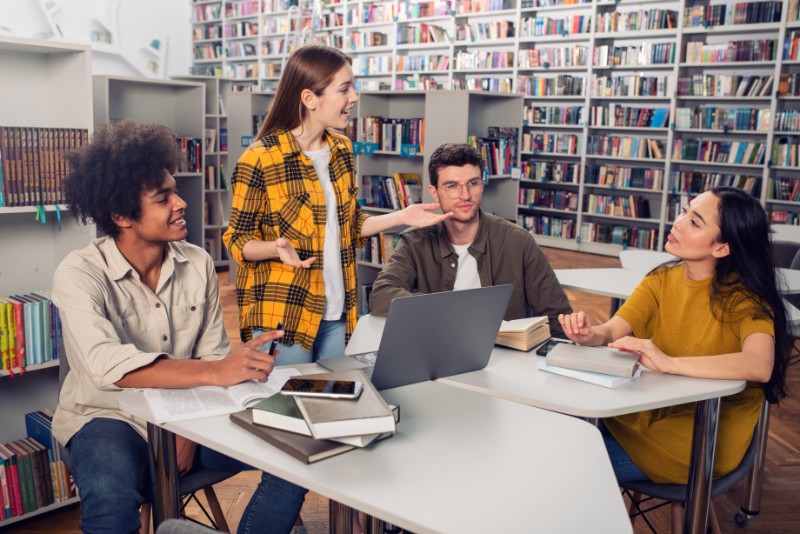 Amazon provides you with multiple options to sell used books on their online platform. You can opt for their trade-in program.
What you do is search for your book's ISBN and know how much Amazon will pay you. You then fill out a questionnaire and ship your book. 
You get Amazon credit in return. The other option is to create a seller account where you make a seller account and list your books independently.
It requires lots of work, so you need to be ready for it.  
Books in high demand can fetch you lots of money on the Amazon platform. That's why it's an ideal place to sell used books in Denver.
eBay
eBay is another well-known platform where you can sell used books. You can also sell other rare or collective books on the platform.
Now, eBay gives you a free option to list the first 50 books for free. You pay for any books added afterward. 
The company charges you for any sales made. But the fees are small compared to the profit you make.
Final Thoughts
There are numerous sites out there that give platforms to sell used books in Denver. However, not everyone will provide you with the results you expect.
Some will not even bother to buy your used books. However, you can use the lists provided in this guide to help you. Before you sell on any platform, make sure you read the terms and conditions.
That will ensure that your books don't get rejected. Now, if you're looking for the best place to sell your books online, we recommend BookDeal.
We guarantee that you get the best offers and also get paid for what your book is worth. Visit BookDeal.com today to start selling.