Textbook affordability is something that resonates with thousands of students in college. However, you can find numerous students with different financial situations, and one way to curb that is through the textbook exchange networks. 
For many years now, textbook costs have had onto the long list of expenses college students are already burdened with. It becomes a bigger problem when the families of these students are struggling with finances. It can be tough. 
As a result, it caused students to spend long hours at work and get deeper into student debt. Also, it forces students to make sacrifices to make sure they get the right course materials for their classes. 
That said, the textbook exchange can considerably lessen the burden for students, But what is it? 
What Is Textbook Exchange? 
A textbook exchange is simply a business that purchases and sells college textbooks. Now, books take a considerable portion of a student's budget. You can significantly decrease your expenses when you buy used college books or sell old books you don't need. 
Some time ago, a textbook exchange only existed near prominent universities. Today, you can find numerous online sites that can help you sell used textbooks online. And you can ship the books to almost all locations. Some websites even take care of the shipping costs. 
Unlike textbooks used in public schools, only a fraction of the university student population requires college books. So instead, experts in a specific field usually write these college textbooks, and sometimes, college professors author the books themselves. 
Due to that, textbooks become expensive. The average student can spend a lot on required books for just a semester. For example, according to the College Board, the average undergraduate student can spend $1,300 on textbooks and supplies per year. 
This is particularly true if the college student is studying a specialized field like computer programming or medicine. 
How The Textbook Exchange Works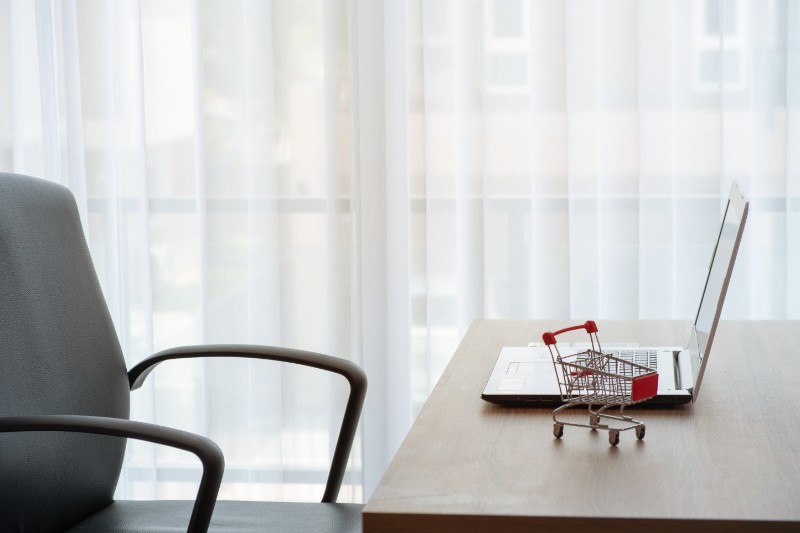 Traditionally, college bookstores were the only place for getting textbooks. However, the bookstore's success in buying and selling used books inspired some businesses to imitate the textbook process. 
A textbook exchange program buys textbooks from students who have completed their courses and don't need those materials again. This means the bookselling site can resell the used book at a fraction of its original price. 
This process can help thousands of students struggling to meet their living and tuition expenses. It has also increased the options for college students searching for required texts.
 Numerous sites accept used books from students worldwide and deliver them almost anywhere via standard package delivery services. That means you're not limited to your local campus bookstore. 
You can even compare prices on both national and international levels and select the most affordable price. This method changes the economic factors that cause high prices for most textbooks. 
5 Best Textbook Exchange Sites To Sell Textbooks 
1. BookDeal.com 
If you're searching for the best place to sell your textbooks without any stress and get a significant portion of your money back, consider BookDeal.com. They have been in the bookselling business for more than 20 years. 
You get a transparent, easy, and quick way of selling your used textbooks without any complications. In addition, the company has a vast selection of buyback vendors ready to purchase your books at higher offers. 
BookDeal.com gives you everything you need to make your sale in one place. All you have to do is type in your book's ISBN, choose your preferred quote, and ship your textbooks for free. Then, when the company gets your package, you get paid through Zelle, PayPal, or Venmo. 
Selling on BookDeal is one of the best ways to save money. And they always guarantee that you get paid! 
2. Decluttr 
Decluttr is one of the best places to sell textbooks online. Their site is easy to use when you want to sell your college books. All you need to do is visit the site, choose the textbook option, and enter the book's barcode. 
After that, you select the textbook's condition, and Decluttr will give you a quote on what they'll pay you. It's that simple. If you accept the offer, you get a free shipping label to print so that you can ship your textbooks. 
Once the company gets your package, they'll pay you through direct deposit, PayPal, or check. Decluttr also has an option where you can donate your money to charity if you want to. 
Remember that Decluttr also buys items such as CDs, DVDs, Phones, Legos. You can also sell your video games online via the site. 
3. The Strand
If you want to sell used books we recommend The Strand. They've been in business since 1927 and have steadily expanded to become one of the best places to sell used textbooks online. If you want to get the best deals and get meaningful pay for your books, The Strand's got you covered.
However, before you proceed, your books have to be in good condition. They are quite strict about their book condition guidelines.
4. Amazon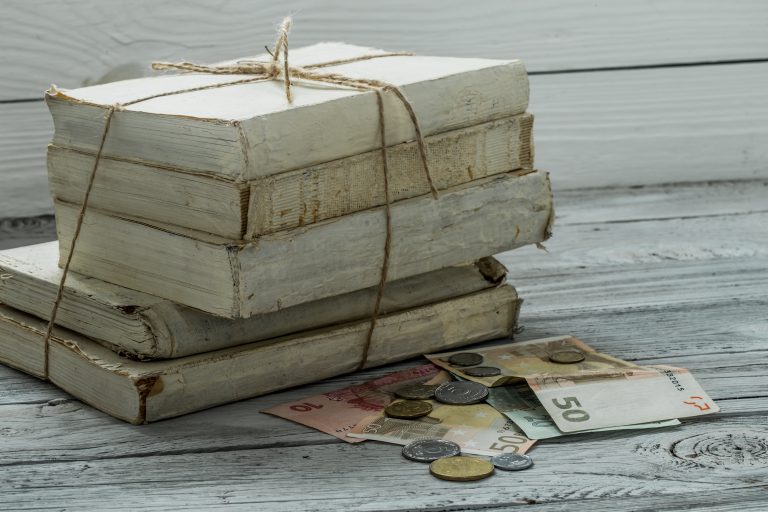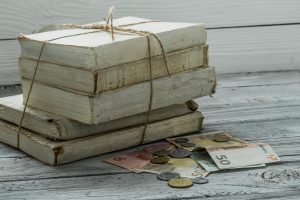 If you didn't know, Amazon is one of the best places to sell your college books online. It began as a retailer, and it's one of the significant sites to sell your textbooks. In addition, the platform has an extensive selection of booksellers willing to purchase your books. 
You can get many options when you sell your books on Amazon. For example, you can sell, purchase, and rent textbooks at a discount. Also, you can sell back the used books you buy on the site when you complete your course.
If you're eligible for Amazon Prime, you can get your textbooks quicker. You can also get a discount version of Amazon Prime if you have Amazon Student. Besides that, you get several advantages when you use Amazon Student. 
5. Bookbyte 
You can use Bookbyte to sell your textbooks even if the books are not in good condition. If your college books are in acceptable condition, good or like-new, you can sell them on the site. 
The company even accepts typical signs of wear and tea, marking, discoloration on pages, and highlighting. So far as the books are legible and have all the pages intact. 
Even if your textbooks are not in selling condition, Bookbyte can recycle the books for you. Of course, you get paid for them, but at least, it won't take up space in your room. In addition, you get free shipping when you sell on Bookbyte.
You also get your payment through PayPal or check. You even get a 30-day price guarantee. Then, all you have to do is type in your book's ISBN and start selling. 
Conclusion 
The textbook exchange has improved the options for college students searching for affordable textbooks to buy. This option helps to reduce the financial burden on numerous students. However, there are numerous bookselling sites out there, so you'll need to do your research before you begin.
But you can use this guide as the first step in the right direction to sell your textbooks online. That said, if you're searching for the best place to sell books online, we recommend BookDeal.com. Just visit the site, type in your book's ISBN, choose the quote you prefer, and ship your textbooks for free. And we guarantee that you get paid!