Is it a profitable venture to sell things online? Absolutely! It's not only lucrative, but it's much simpler to start an online business compared to opening a local store. Moreover, you can find beneficial things to sell online and even start today! 
That's right. You don't need a business loan or lots of money to start. In some instances, you may need an email address to sell things online. Many people are already earning a reasonable income every month. And most of them are doing that from a computer! 
So if you're searching for profitable ideas to sell things online, follow this guide. There are many things to sell online that are found in your house. All you need to do is to know where to look. 
Let's begin. 
Profitable Things To Sell To Make Money Online 
You don't have to overthink this. There are so many things to sell online. You just need to find the one (or ones) that works best for you. Who knows, it may even be in line with your talent, skill, or expertise. And that'll make it more enjoyable and fulfilling as you make extra income. 
Here are some of the good things to sell online. 
1. Natural Cosmetics 
Who doesn't want to look their best? Of course, we all do, but the number of additives and chemicals in most cosmetics today can be scary. So why don't you develop your version that's healthier compared to what's on the market? 
Of course, this profitable idea takes more effort and time, particularly with the containers and recipes to make your beautifying products. However, if you manage to pull it off and deliver products that benefit people, you could establish a whole new venture. 
2. Bath Bombs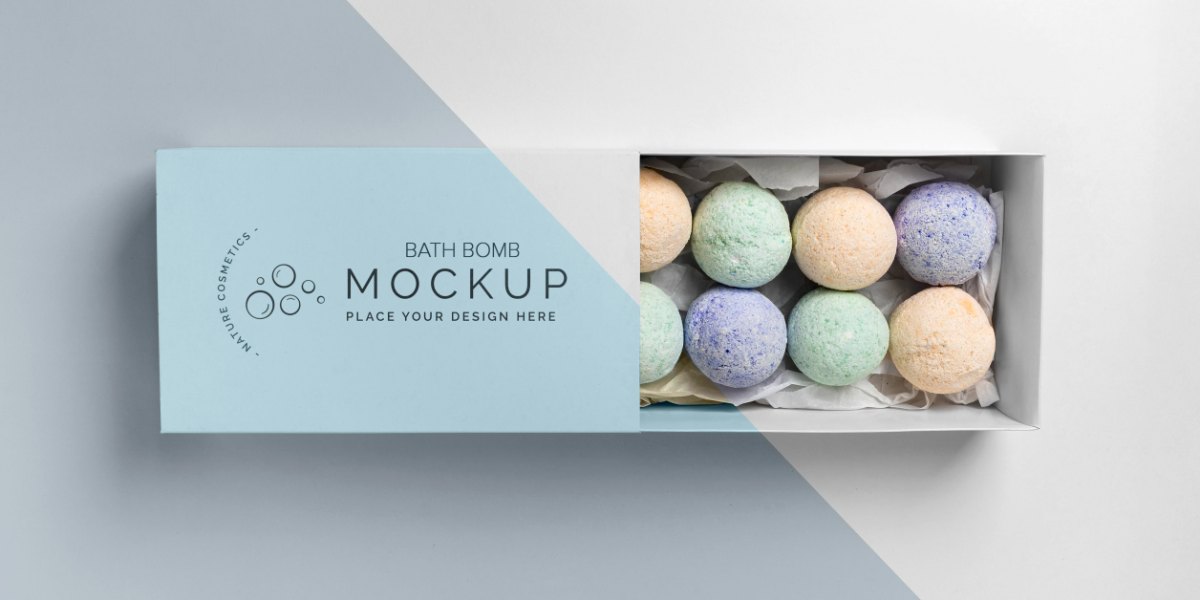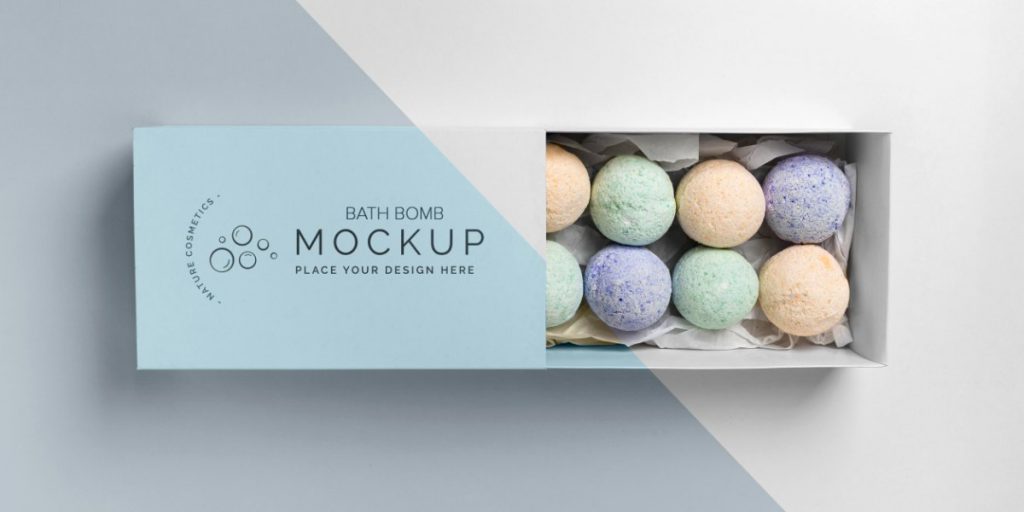 There's a reason why bath bombs are so popular. And that's why it's not a surprise that Lush, a multi-million dollar company, built their reputation on them. As a result, bath bomb sales have increased to 71% since 2015. 
According to Fast Company, Lush sold $21 million of its handmade bath bombs. The company made bath bombs so unique you couldn't find them anywhere else. You can do the same. However, to be unique in the market, you need to put your creative hat on and make something different from the traditional bath bomb. 
You know, bath bombs can be complicated or simple depending on what you want them to be. With few low-cost ingredients, you can make a base. Then, you add botanicals, essential oils, cosmetic glitter, and others. 
Remember to add the "secret surprise" bath bombs and put a little treat into the center. Then, when you get the molds, it becomes easy to make many of them in a day.   
3. Sell Your Textbooks Online 
Did you know that selling books online is one of the most effective ways to earn a reasonable income? Many people have turned bookselling into a successful business. So if you have old textbooks lying around in your house, sell them online. 
However, before you proceed, there are essential tips you should know, especially if you're new to bookselling. First of all, you need to keep the book in good condition to increase the prices. You should also compare with other websites to get the best offer. 
If you want a definitive guide, check out our post on how to sell textbooks. If you want more information about bookselling, use our detailed blog to assist you. You can thank us later! 
4. Handmade Products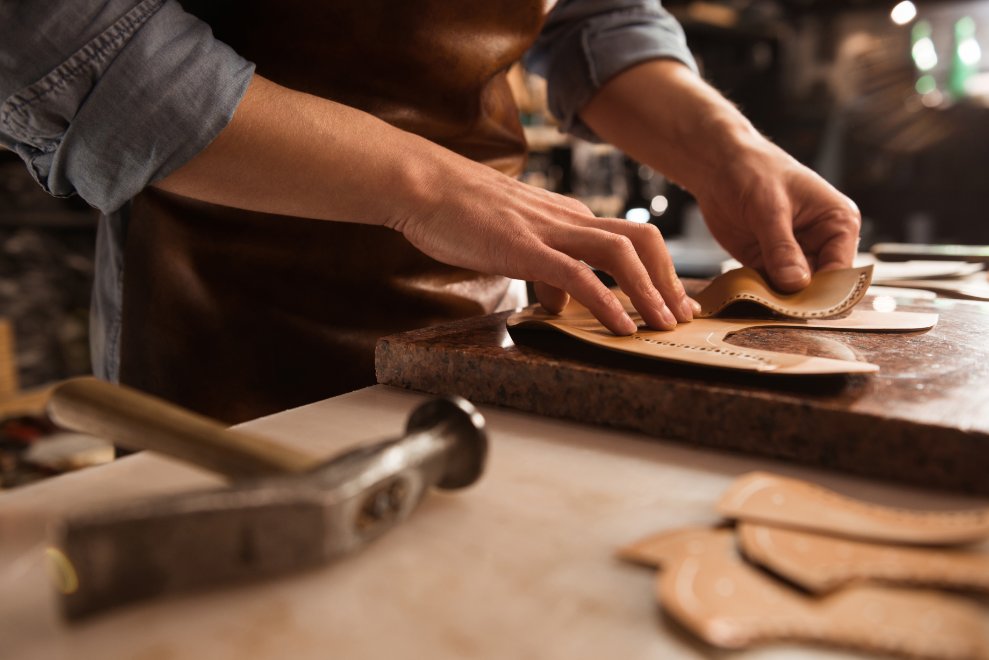 Are you interested in making custom accessories? How about knitting blankets or scarves? If you love making crafts, you can sell them and make money. It's one of the best things to sell because you enjoy making crafts, which is what most people wish for in their lives. 
The handmade products are unique because you made them by hand. So you can charge a considerable amount of money for them. You can even establish a full-functioning business out of it or maintain it as a side business to make extra money every month. 
If you're a stay-at-home parent, this could be a great option to make extra income. 
5. Sell Ebooks 
Another great way to make passive income is to sell ebooks, and you can use two ways to sell ebooks online. First, you can become a Kindle publisher who sells information-based or fiction books like personal finance guides and science fiction. 
Secondly, create your website to sell your ebooks. Most people like to go with this option because you get to be in charge of the business to increase the prices. However, even though it's a straightforward way to make money, the difficult part is creating the ebook. 
But you can hire a ghostwriter to do that for you. Of course, you'll need a small investment, but you'll do it only once. After that, there'll be no costs, and that ebook can bring you passive money continuously. 
However, before you proceed, you need to know the pros and cons of ebooks. If it's not an ideal option for you, don't push it. You can find other things to sell online. 
6. Personalized Gifts 
With personalized gifts, you can add that unique touch that you won't find with a store-bought item. Now, here's the exciting part. In a Segment's Study, over 1,000 customers were not impressed with the lack of personalization provided by major retailers. 
You can jump on this opportunity and do business out of it. A simple customer engraving with someone's name can go a long way. 
7. Flip Items Online 
Flipping items online is probably one of the fastest ways to make money online. Another name for flipping items is retail arbitrage, and it involves purchasing items at local stores and reselling them online for a profit.
Let's take the pen, for example. You found that Walmart is selling a $4 pen for $2. For a smart retail arbitrage seller, that is an excellent opportunity. So you purchase 100 pens at a discounted rate and put them up for sale on Amazon. 
Now, the profit comes when you sell them for $3.90. Thus, you make a reasonable profit while making the pen still cheaper than the retail price. 
The secret is to make a list of trending and popular items online. Then, you head to Walmart, Lowe's, Dollar Store, etc., and buy those products for reselling. If you take time to do good research, you can easily find a $1,000 profit in less than 30 minutes. 
8. Sell Your Courses Online
One of the lucrative things to sell online is your courses. It's just another way to profit from your experience or skills. The e-learning industry is booming now, with more and more people using online learning platforms to increase their skills and knowledge. 
If you have something to teach others online, you can make significant profits quickly. However, keep in mind that the market is highly saturated. And it also comes with building your reputation, because people will have to trust you, at the very least, to purchase your course. 
Now, it may take some time to establish your brand and trustworthiness, but it can be done. If you're looking for overnight success, you won't find it in this blog, and certainly not with selling your courses online. However, when you push through, the result can be rewarding. 
9. Graphic Design Services 
Are you experienced in Illustrator, Photoshop, and similar software applications? If so, you can make money selling the graphic design to businesses and people. You can turn this into a full-time business or part-time. 
Many people have turned the graphic design service into a lucrative business, so can you. However, when you begin, clients would want to see your portfolios or examples of your works. You can create a website where you can showcase your works to the public. 
Since your work is in high demand, you can choose who you prefer to work with. For example, you can assist design companies with lots of work but inadequate funds to employ full-time staff. There are tons of opportunities available here. 
10. Pillows 
People love cushions and pillows. But did you know that season pillows are a thing? Some people change their pillows to match the time of year. So you can consider selling pillows online. 
Pillows are easy to sew, and there are numerous patterns and fabrics to select from. So it's easy for you to come up with a niche market for specialty throw pillars quickly. 
11. Stickers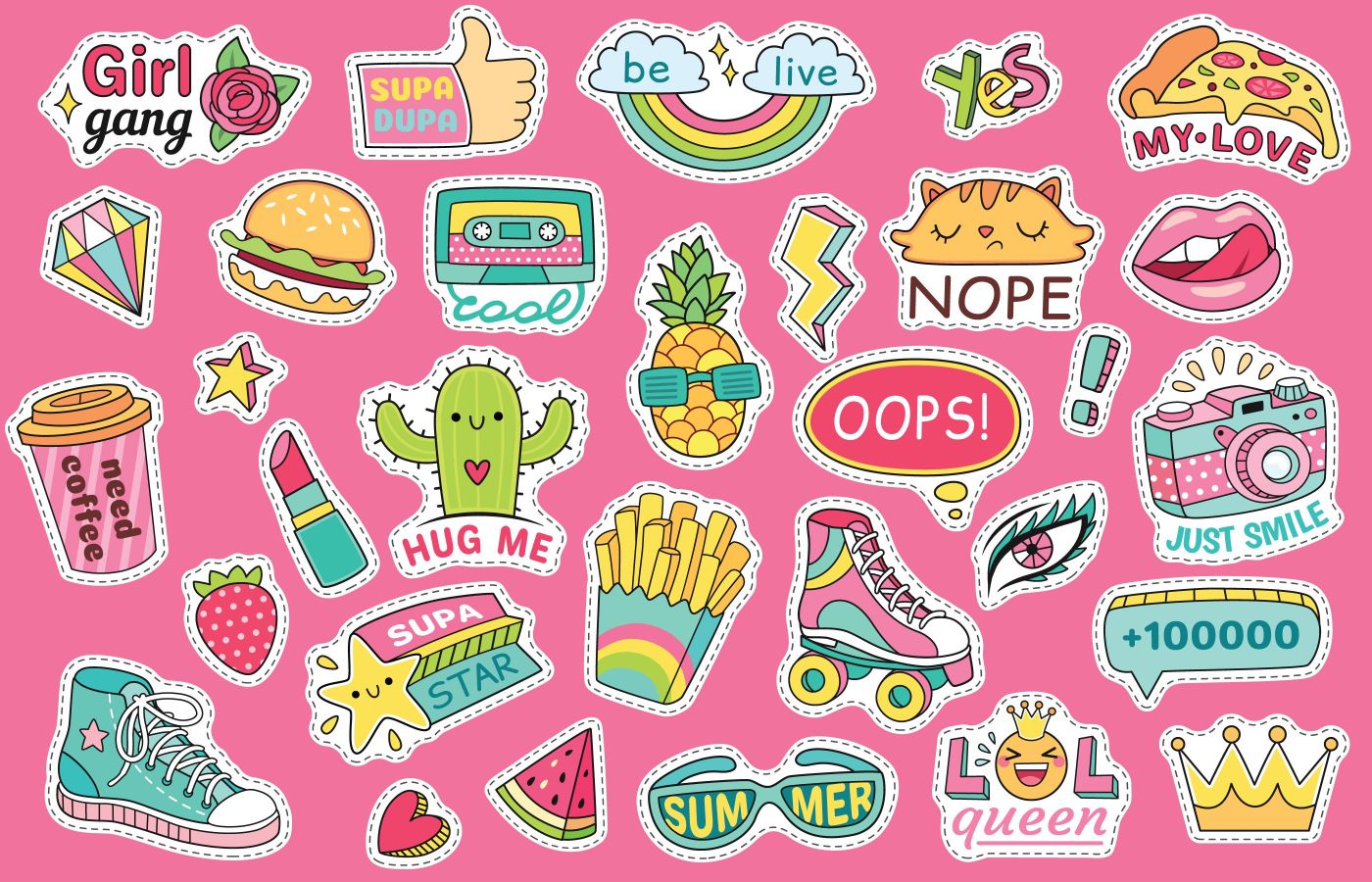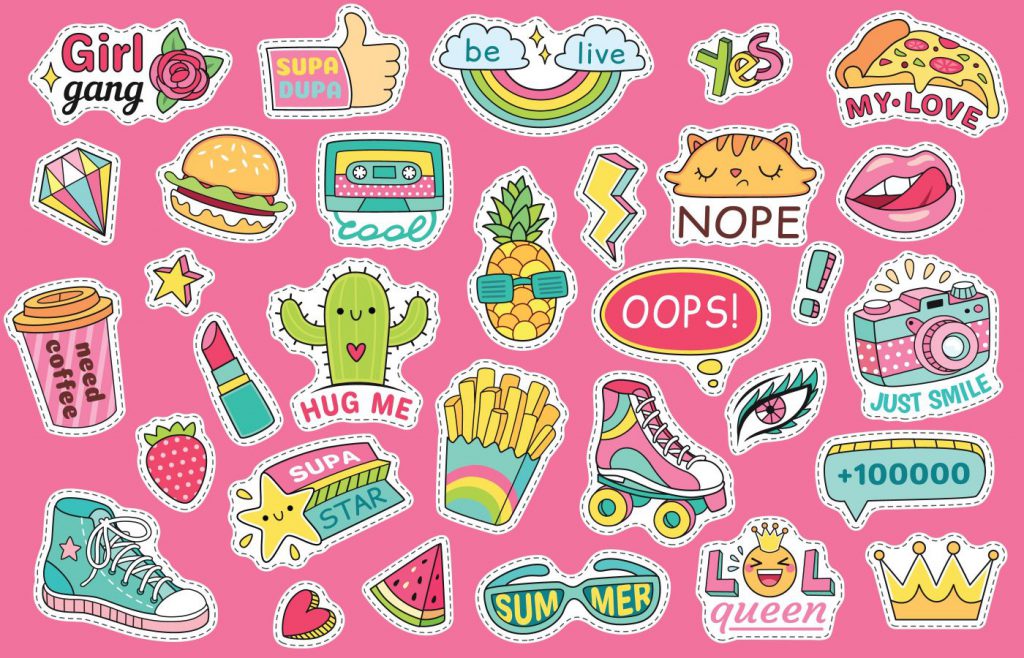 Yes. Making stickers can be a lucrative business, especially for beginner crafters. It's an easy way to get into the world of paper crafting. Usually, you'll need sticker printing paper, a Cricut machine, and design software like Canva to start making stickers. 
Many people are searching for ways to decorate most of their stuff like notebooks, laptops, water bottles, and anything meaningful. Stickers are an excellent way to do that. Develop a good marketing plan, and you'd be making relevant income every month. 
12. Soap 
Soap is one of the popular handmade products that sell incredibly well. You can easily make them in a batch and retail them between $5 to above $25. And you don't have to worry about it declining soon because it's a growing market. 
Here's why. According to Fortune Business Insights, the global soap industry's value is currently $34 billion and is expected to grow to $55 billion in 2027. So, just like with bath bombs, make sure that the sources of your raw ingredients are safe for the skin. 
Also, make sure that the production facility (even if it's your house) meets the health standards of the local government. 
13. Enamel Pins 
Enamel Pins are still popular after all these years, especially among Gen Z and the millennial generation, and it's been growing in sales. Usually, creators work with manufacturers to make enamel pins. 
But when it comes to the design element, you can use it as hands-on all you want, including being hands-off, of course. You can design the art yourself or get an illustrator to bring out your vision. 
However, before you work with manufacturers, ask some vital questions before you work with them. For example, you can ask them to send you some samples or ask them their clasp or material options. 
14. Sell T-shirts 
T-shirts are one of the good things to sell online. With print-on-demand services, you can print t-shirts without paying for inventory. All you have to do is design the t-shirts and find a place to upload and sell them. 
You can use these popular platforms to start selling your t-shirts: Amazon Merch and Redbubble. What you do is upload your designs to either one of them. Then, when you get an order, you get paid immediately, and the platform takes care of everything. You don't even have to touch the inventory. 
15. Editing services 
Do you love to write, edit and read? Can you tell the difference between "your" and "you're"? In short, is your English good? If so, then you can easily use your English skills to make money online. 
There are thousands of businesses and people who need editors for various materials like blog posts, books, speeches, manuals, and many more. These companies may not have a full-time editor, and that's where you come in. 
Even though some businesses require an English-related degree, most don't. You can ideally get a gig with no degree at all. In such cases, you'll have to prove to the potential clients that you can do the job. 
Once you get a few clients, you can quickly get more jobs through referrals. As a freelance editor, it's up to you to decide how much money you want to make, including how many clients you want to have. 
Final Thoughts On Things To Sell Online 
Now that you know which things to sell online, it's up to you to choose one and start making money online. If you don't know what to choose, select the one that's easy for you. You can determine the one based on your experience and skills. It doesn't have to be the one you like necessarily. We recommend starting with selling textbooks online. It's easy to begin, and all you have to do is visit BookDeal.com, type in your textbook's ISBN, and choose your offer. The only thing you have to do is to ship your books, and we even take care of the cost. So visit BookDeal.com now!