We all are aware of how criminally expensive textbooks, including academic books, can be. So it does not come as a surprise that college students spend about $1,225 a year on textbooks, according to the College Board. It is unavoidable, but if you can get some of your money back, it is worth it. And the best way to do that is to sell textbooks. 
But you need to hurry about it. That is because the sooner you find where to sell textbooks, the better. The books become outdated quickly. So if the textbook is relevant now, you can earn more money when selling them. 
Of course, you can sell outdated textbooks, but you need to know how to proceed. If not, it would be difficult to make sales or earn something substantial. So you need to find the best way to sell textbooks.
In this guide, we will give you the tips on: 
The tips on how to sell textbooks
Where to sell textbooks
Let's get into it, shall we? 
5 Tips On How To Sell Textbooks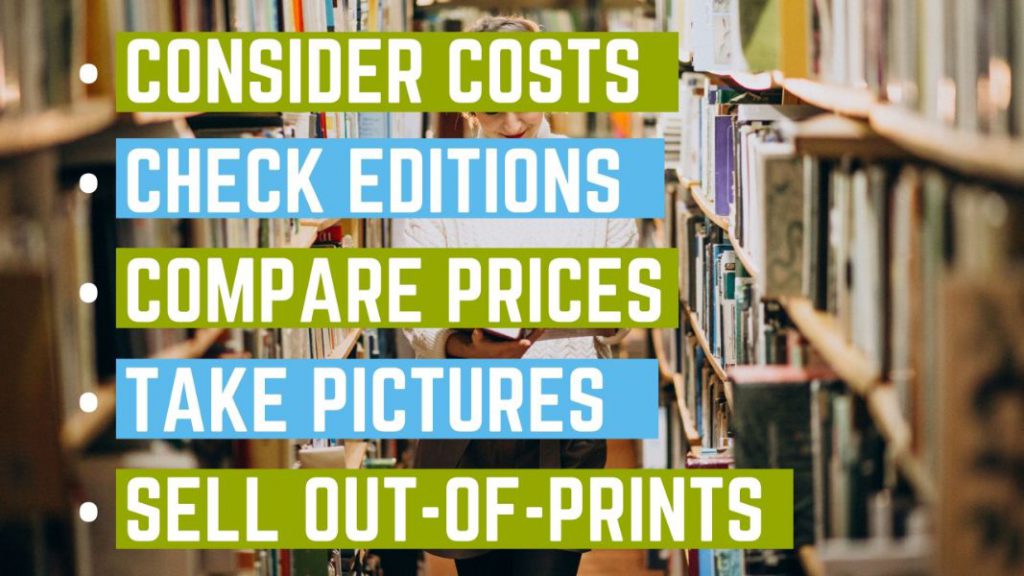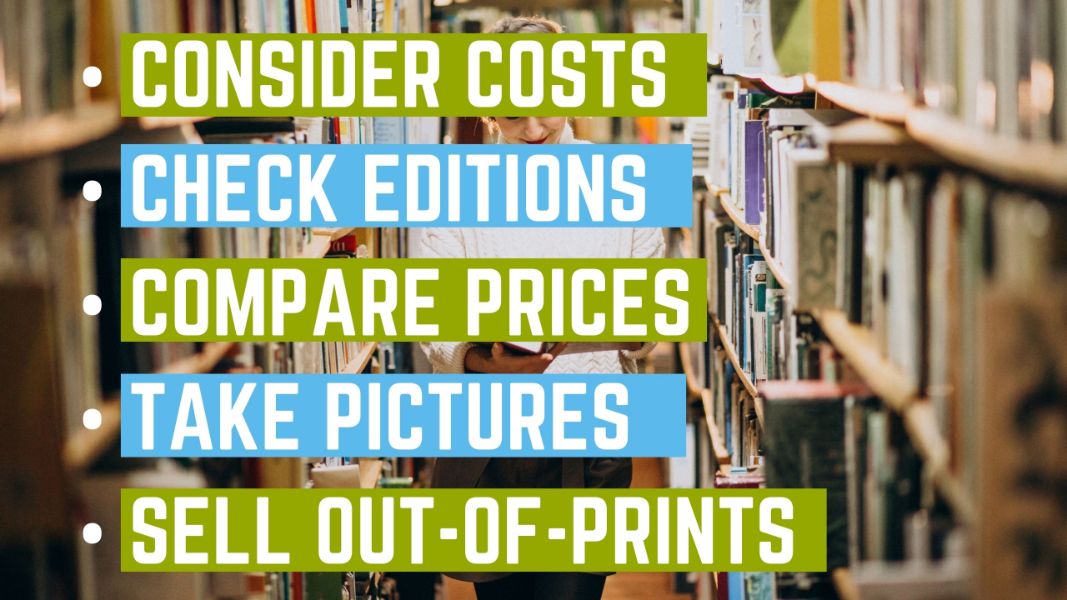 Consider Packaging and Postage Costs 
As you probably know, postage can be costly, meaning that it is possible to acquire little profit when you use websites such as eBay and Amazon to sell your books. That is why new sites like BookDeal.com and Valore Books are much more transparent. 
Why is that? 
Because they cover any cost of the postage, so the valuation the company gives you should be the same amount that you will receive when your textbooks are sold. Of course, if your books are not in good condition, you may not get the deal. 
Check Your Book's Edition Before You Sell Textbooks
You may have a really old book and had been on your shelf without you knowing it. If you have an early edition of a textbook, especially when it is fictional, it can fetch you a small fortune. 
However, the edition of your book can determine the price tag. You could get thousands of dollars or a few cents. You can sell outdated textbooks but the book's edition can determine the price you get. So you should check out the edition of your book before you list it online. 
Compare BookSelling Websites To Get A Fair Price
There is a high tendency that the textbook valuation will differ across multiple bookselling websites. And each site has its pros and cons, so you need to consider them before making a final decision. 
When you begin your research on every bookselling website, consider the place that best suits your type of book. For example, you can decide to sell your textbook on a site, but it does not have other academic books. It is not ideal to sell the textbook on a particular website in such an instance. 
You also need to consider the best time to sell textbooks. That can also increase your book's value.
Take A Picture of Your Book Before Sending Them
When you decide to resell your textbooks online, you will have to send them to the company to evaluate them. But you need to be cautious because you do not have control of how they will handle your books during postage.
Some have expressed their outrage by reviewing how their books were reduced in quality. But it was not so when they posted their books. That is why you need to take lots of pictures to serve as evidence should something happen. There should always be proof of what you say.  
You Can Profit From Out-of-Print Fiction Books 
You can indeed make a decent amount of money from selling textbooks. And the market that relies on second-hand children's books and chart fiction is pretty much dead. But there is a twist to the story. 
If you sell fiction with rare titles or books out-of-print, you can make a lot of money. You will have less competition in this area, which means you can boost your price. 
Where To Sell Textbooks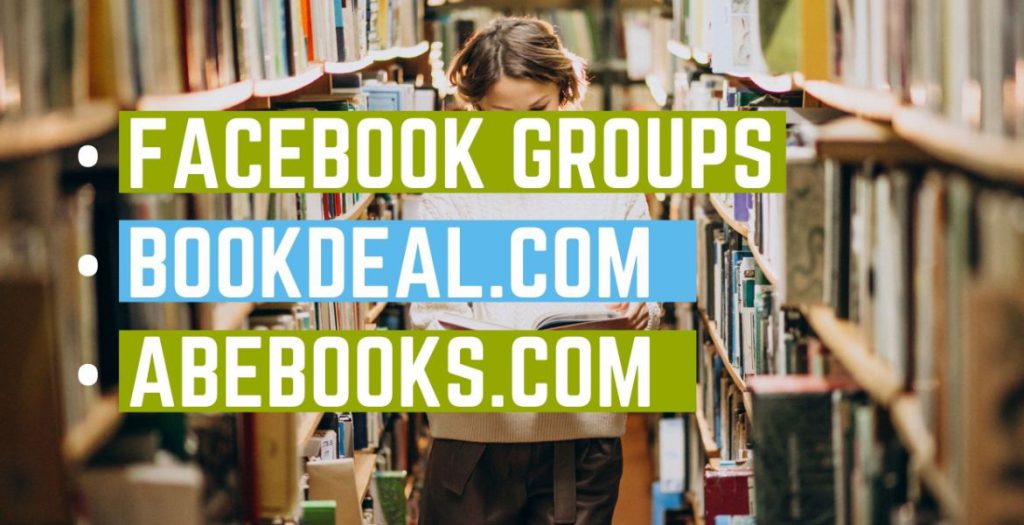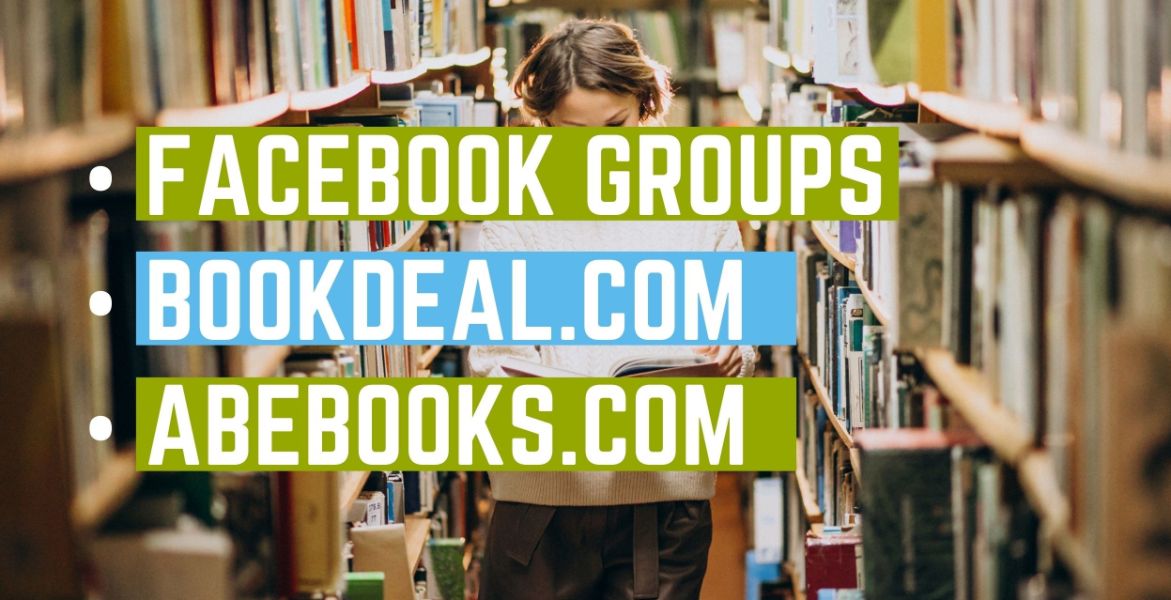 We recommend using these websites if you want to sell your textbooks: 
Facebook Groups 
Facebook is a vast marketplace where you can sell your books. You can find Facebook groups for people who take the same course as you, share exam tips, and most importantly, sell books. With Facebook, you can narrow down the demographics. Through that, you can find the exact people (ideal market) who will be interested in buying your books. 
So if you want to know where to sell textbooks, we recommend Facebook. You can quickly get rid of your books and sell them in bulk. Also, if you have notes in your textbooks, the platform provides rare instances where that can increase the book's value. 
Students need good notes, and when you have them, they can come in handy. That means you could use that opportunity to increase the book's price. Furthermore, if you have a college Facebook group, you get to skip postage or fees. You can meet your buyers on campus and hand over the books personally. 
BookDeal.com 
BookDeal.com understands that selling your textbooks for a reasonable price is not an easy task. There is a lot of comparing of offers you have to do. You also have to evaluate buyers' trustworthiness and keep a vigilant eye on the selling process until you get paid. 
Furthermore, if the pay you get is less than what you offered, it can be challenging to rectify the problem alone. That is where BookDeal.com comes in and makes it simple for you to solve all these issues and give you everything you need, all in one place. 
The company also ensures that there is a smooth selling process. We understand that your book's value changes every single day. And even hours based on the buyer's need, national demand, book usage in the following semester. 
So you compare the value of your textbook from as many buyers as possible. Through that, you can opt for the ones that pay the highest price. At BookDeal.com, we take care of everything for you while keeping you in the loop. 
That means there is transparency from stage one to the final stage. And we ensure that you get paid for every book you sell by guaranteeing to secure your payment. 
AbeBooks.com 
AbeBooks is not like Amazon or eBay in terms of popularity. But they have been in the online bookselling industry for more than ten years. You will be surprised at how much popularity it has gained among people over the years, especially students. 
The company has millions of book titles and shares similarities with Amazon. You get the option to sell your textbooks to collectors or other booksellers. However, when you decide to sell your books there, you need to know your potential purchasing audience. Also, you need to know where they are likely to shop—for example, October for used textbooks. 
Conclusion 
There are numerous ways of how to sell textbooks. Of course, the points outlined in this article are some ways to sell and get paid. But there are other alternatives you can search for if you do not prefer the explained points. 
One way is to send your books to local shops or even car boot sales. You can also send them to bookshops. Furthermore, you can get paid from these places as well. We can also help you to sell your textbooks with ease. All you have to do is fill a short form, and we will take care of the rest. Contact us now, and we will gladly assist you. 
Finally, keep in mind that some wear and tear can decrease the book's price. So keep your books from further damage. Keep your books away from sunlight as often as you can. Invest in protective covers and keep them in perfect condition. 
Don't forget to check the best time to sell textbooks, including the best way to sell textbooks. All these factors can help you increase your book's value.
If you want more tips, check out other related articles on the website. 
FAQS 
1. What do I do with old textbooks I can't sell?
You have several options if you can't sell your old textbooks. You can donate them to charitable organizations such as Goodwill, Better World Books, etc., including local libraries. If it's in bad condition beyond repair, you can recycle them. You can do that by searching for a recycling center in your area.
2. How can I sell books to Amazon?
To sell books on Amazon, first, create an account. If you want to make selling books a real business, we suggest creating a professional account. If not, an individual account will do. After the account, list your books for sale and set the price.
3. Where to sell antique books?
The best place to start selling antique books is on Amazon and eBay. You can also sell your antique books to various bookstores such as Rare Book Buyer, Bauman Rare Books, B&B Rare Books, and many others.
4. Where can I sell comic books?
If you want to sell your comic books, you can try eBay, Amazon. If you prefer physical locations, you can try Dylan Comics Grand Central, Anyone Comics, or even Midtown Comics Grand Central. You can also check out your local comic shop.
5. How to sell children's books?
The best place to start selling children's books is on Amazon and eBay. You can also check out your local bookstores. If you authored the books, you can plan school visits, get a social media presence, and get your book into libraries.