Do you want to make money but don't know where to start? Don't worry; BookDeal has got you covered. We've compiled 25 legitimate ways to make money online.
Now, some people prefer ways to make fast money online. But, even though it looks appealing, this get-rich-quick, money-making idea doesn't guarantee your paycheck. It's far better to stick to your 9 to 5 job.
Regardless, we've included some fast and legit ways to make money online. But don't overlook the slow gigs because you may get more cash in the long run. With that said, here are some ideas and resources to help you make money online.
Let's begin.
Top 9 Fast Ways To Make Money Online
1. Start A Blog Or Website
Even though starting a blog isn't one of the fast ways to make money online, it can turn into a six-figure business. But, of course, it's easy to start, and you'll need to develop a good plan to know what you're blogging about.
First, get a domain and web hosting, which you can get at Bluehost for usually $2.95 per month. It's very cheap. With time, effort, and quality blogging, you can make six figures every year.
2. Sell Textbooks Online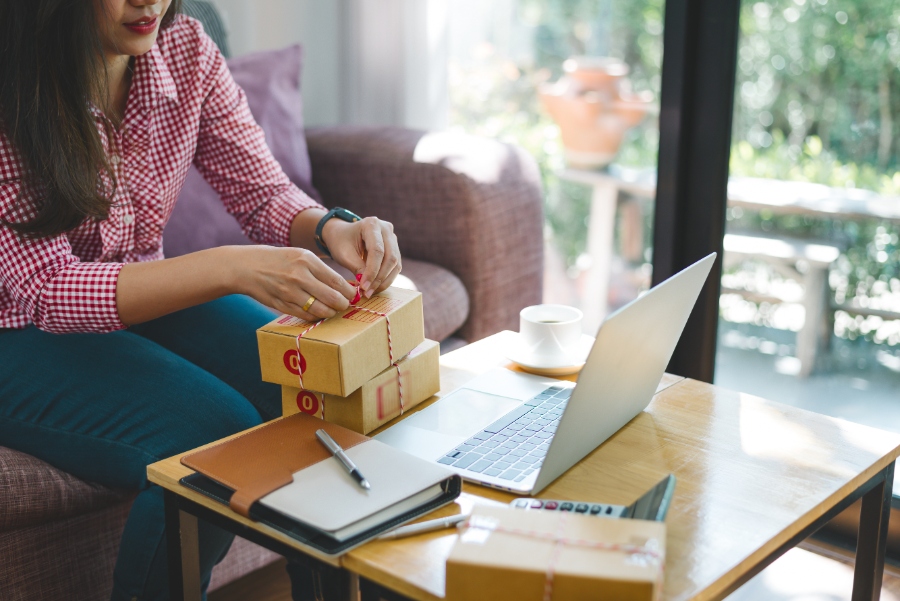 Perhaps, this is the easiest way to make money online. If you have old or used textbooks, you can sell them online through bookselling sites like BookDeal, TextbookRush, Amazon, etc.
Usually, all you have to do is type in your book's ISBN, get a quote, and ship your textbooks. And some companies even take care of the shipping cost. Then, when the company receives your books, you get paid.
Always make sure your textbooks are in good condition to get a higher price value.
3. Sell Used Clothes Online
Selling clothes is one of the easy ways to make money online. So if you think second-hand clothing won't make good sales, think again. The market value is predicted to reach $36 billion by 2024.
You can find numerous marketplaces for used fashion items. Below are some of the best places to sell second-hand clothing accessories and items:
Etsy – an excellent place to sell vintage and handmade items. You can also sell old and antique books.
Tradesy – specializes in women's clothing, including accessories
Depop – accepts designer and vintage clothes
Rebelle – offers a secured selling channel for designer clothes and accessories
thredUP – if you want to sell children and maternity clothes
4. Test Games And Apps
Aside from selling gaming experiences, games offer several ways to make money online. As long as you have a connection, you can do it.
Some apps or games like Mistplay ask you to perform particular tasks and receive rewards in fictional currencies. You can then redeem those rewards as dollars.
Other apps such as PointClub and PaidViewpoint allow you to take online surveys and take part in polls. Other apps like Gamesville and Giving offer giveaways and sweepstakes.
But before you install an app, check the reviews first. It may be a scam.
5. Sell Stock Photos And Footage
Almost all companies need stock photos and footage to include in their marketing campaigns. So if you're a photographer and videographer, you can earn significant money by selling images online.
If you want to make money with photography, start by creating your website to showcase your portfolio. That can increase your brand awareness and generate an income.
Alternatively, you can list your stock photos and footage on various places to gain quicker brand exposure. Examples include:
Shutterstock – offers multiple earning levels depending on the number of downloads.
Dissolve – the company excels in selling high-quality stock videos at higher prices.
VideoHive – Offers affordable stock images and videos with author-driven pricing.
6. Consider Micro Jobs
Micro jobs are short-term, temporary jobs that pay from a couple of cents to $50 per task. The job takes from a few minutes to hours to complete, which gives you the freedom to take on multiple jobs.
Micro jobs are popular among graduates and freelancers because it helps you build your portfolio. Some popular micro jobs include data entry, blog writing, administrative tasks, etc.
You can try websites like Fiverr, Appen, Field Agent, or Amazon Mechanical Turk to get micro job gigs.
7. Sell Your Designs And Art On Social Media
One of the best ways to make money online is to sell your digital products online.
Numerous marketplaces such as ArtStation and DeviantArt can advertise your work and facilitate every print sale you make on your page. In addition, you can use social media to get more exposure.
Besides, many artists are using social media platforms like Instagram and Facebook as their go-to marketing tools. And that's because these platforms have average monthly active users of more than one billion.
Regardless of the platform you choose, experiment with different types of posts to attract new customers consistently.
8. Test Websites And Give Feedback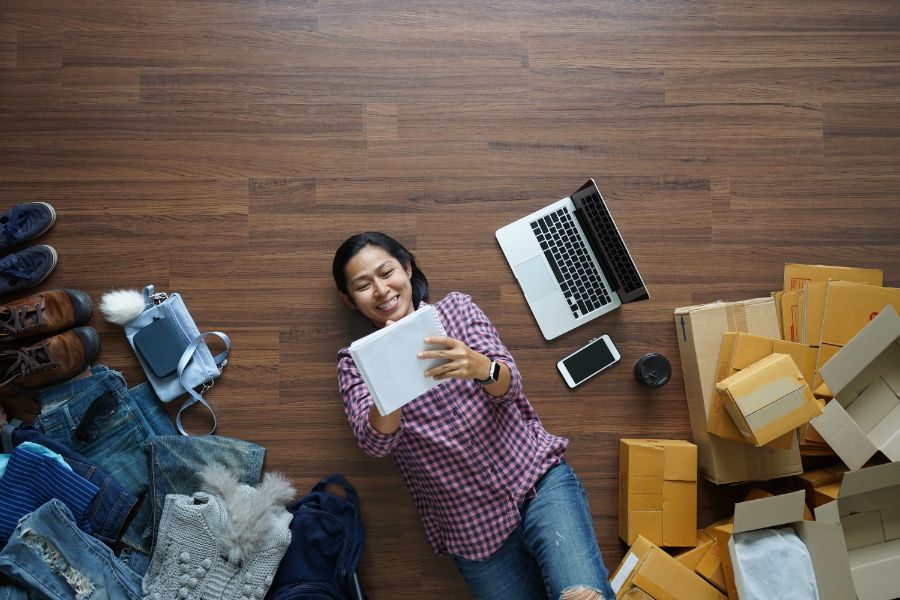 Do you have basic technical skills and a keen eye for website development and design? If so, you can become a site tester.
It's one of the best ways to make fast cash. Plus, website testing jobs are a good start if you want to be a website developer.
The payment is based on a project. That means you only get paid when you complete your task. And that also means the rate differs based on the marketplace's policy and the testing method.
For example, UserTesting offers $10 for every test you complete and $120 for a call with a client. This work requires logical and critical thinking.
You need to have excellent communication skills and know more about website design and its functionality. It'll help you improve your test reporting quality.
If you're interested, here are a few website testing projects to consider:
UserTesting – focuses on usability testing projects
Ubertesters – centers on games and mobile apps testing
Testbirds – focuses on digital produces, including games, eCommerce stores, and chatbots
Userlytics – offers projects that center on commercial video reviews, in addition to testing sites and apps
TryMyUI – focuses on survey-based projects and impression testing
9. Narrate Audiobooks
Audiobooks have become insanely popular among book enthusiasts. It's an excellent opportunity if you have good articulation skills and unique voice qualities.
Although it sounds simple, a good audiobook narrator brings the story to life. The ability to voice different characters, be consistent with narrative voice, and pacing abilities are some of the skills you need to master.
As a new voice talent, you can earn up to $125/recording hour. Experienced voice narrators can charge up to $500/recording hour.
You can start by registering with Voices or ACX. These companies connect audiobook narrators with authors. Another option is to create a profile on Upwork and search for audiobook narration jobs that fit your skills and preferences.
It's advisable to invest in good recording software and a microphone to improve your audio's quality. If you create good audio samples to showcase your vocal skills, you can land good gigs.
Top 16 Long-Term Ways To Make Money Online
1. Join An Affiliate Program
Believe it or not, there are numerous successful affiliates in the industry, earning $20,000 annually. Therefore, it's best to sign up to multiple affiliate networks to give you more opportunities. That way, you can secure higher payments.
You can find many affiliate programs but choose the ones that suit your niche. For example, if your site is focused on technology or computers, you can become a Hostinger Affiliate.
Other profitable affiliate programs include SEMrush, CJ Affiliate, GetResponse, etc.
2. Run Facebook Advertising For Local Businesses
Small business owners need help running Facebook ads, and there's a massive demand for them. This is an enormous industry that's not slowing down.
You can make about $1K-$2K every month in your spare time with the right skills. If you don't have the expertise, you can take a course online to get started.
3. Start Dropshipping
The dropshipping process is similar to a typical online store. It's ideal to find a niche to help you streamline the products to sell. It's also good to have a website where you can market your business and build your brand.
Before you proceed, however, you need to find the right supplier to collaborate with. If not, your business can fail.
Fortunately, numerous dropshipping suppliers can help you begin. Some of them include Oberlo, AliExpress Dropshipping, and Printful.
4. Launch An Online Course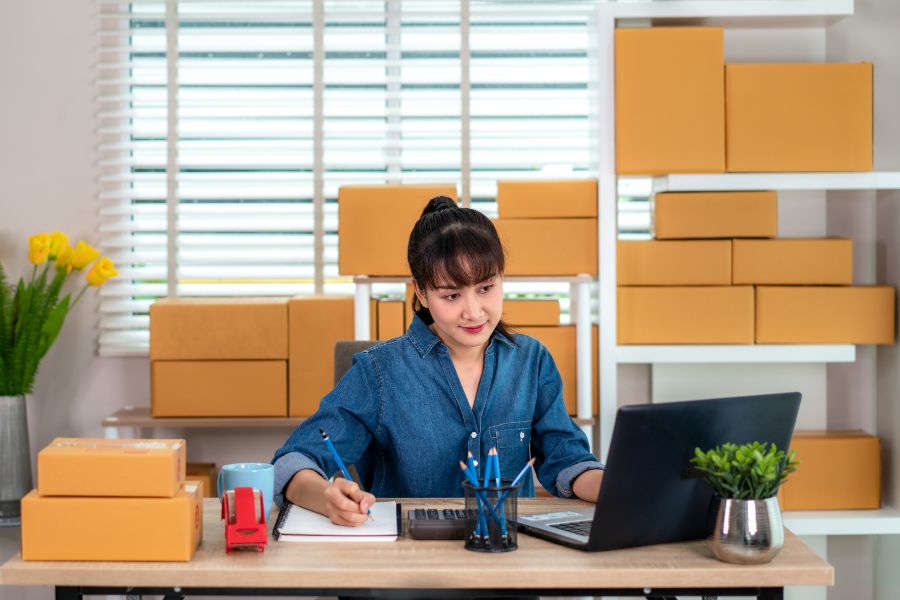 Do you have an area of expertise that you can teach or assist others in already? Why don't you create an online course about the topic and sell it?
Websites like Udemy give you the chance to create an online course and sell it through their platform.
If you don't like that idea, you can create your eLearning website. And that's one of the best ways to make money online. Other platforms to try include Skillshare, Uscreen, Pathwright, etc.
5. Become A Virtual Assistant
Numerous businesses and people are looking for assistant-type work to outsource like research projects, responding to emails, handling basic organization, etc.
If you're interested in this kind of work, you can become a virtual assistant, and you could earn several hundred dollars or more every month.
If you prove excellent at your job, you may be promoted to a more senior role.
6. Tutor Students Online
If it's a hassle for you to sell online courses, you can become an online tutor. You can earn good money by giving on-demand tutoring via video calls and personalized feedback.
However, you have to know which subject you can effectively teach and also get certified. That can help you boost your hire rate.
You can join online tutoring platforms for faster exposure like BitDegree, TutorMe, Skooli, etc. Another option is to promote your services online, but you'll have to market yourself well to get clients.
7. Sell Advertising Space
One of the most common ways to make money online is by selling advertising space. When you sign up with an ad network, all you need to do is embed the ad code within your site to insert advertisements.
Usually, this monetization method is reserved for sites with massive traffic volume. And that's because you get your revenue based on clicks or impressions.
Google AdSense is the advertising platform most people use today, and it's easy to add it to WordPress sites. Other options include Amazon Associates, Adcash, Media.net, etc.
8. Become A YouTube Video Blogger
If you have something good to show the world, you can do that by uploading videos on YouTube. Moreover, it's one of the best ways to make money online since millions of people already do it.
Whenever ads play on your videos, you get paid. So that means that the more people watch your videos, the more you get paid.
9. Become A Website Developer
Did you know you can earn an average salary of $75,430 per year as a freelance web developer?
If you have a knack for developing sites, you can start by choosing a web development specialization. That will save you money, time, and energy to learn the needed skills, And that will help you gain a competitive edge.
When you find your specialization, you learn how to code. Sites like Bitdegree, Coursera, and Udemy can help you do that.
10. Buy And Flip Websites
Buying and selling websites are one of the easy ways to make money online. When you buy a potential site, you optimize them for search engines, generate higher revenue, then sell it.
However, it's essential to know which sites to purchase and grow because not all websites will have value in the future.
As a general rule, it's best to buy sites that already generate traffic and revenue. In addition, websites with evergreen niche and premium domain names fetch higher prices.
11. Publish eBooks
Writing a book has become easier, primarily because you can publish the book yourself on Amazon or Kindle.
If you love writing, you can write ebooks on a genre of your choosing, whether fiction or nonfiction.
There are two types of publishing companies where you can submit your ebooks: retailers and aggregators. Retailers sell your ebooks directly to customers, while aggregators distribute them to retailers at additional costs.
The revenue you generate will depend on the royalty policy of the publishing company. For example, Amazon Kindle Direct Publishing gives you 70% royalty of books sold on Kindle stores worldwide.
Read Also: Top 5 ways of making money with ebooks in 2021
12. Consider Online Design Work
If you have a knack for graphic design, consider online design work for businesses and websites. This work could be everything from small graphics for Facebook ads to complete site redesigns.
You can start with websites like 99Designs, where you can enroll in design competitions. And you get paid when you win.
13. Become A Content Writer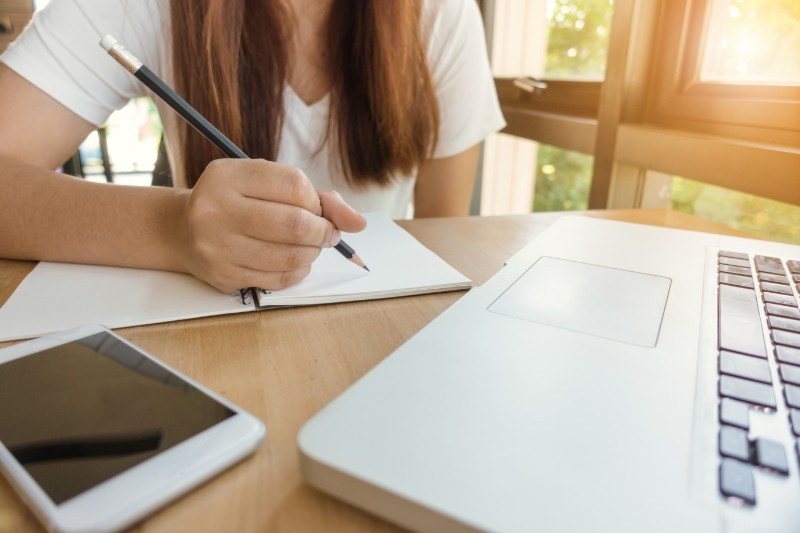 If you're good at writing, becoming a writer is the best way to make money online. You can even turn it into full-time remote work or side hustle, with an average pay of $50,109 per year.
Aside from good writing skills, you also need to know about SEO. Also, knowing the basics of CSS and HTML can help format your writing.
You can get many writing gigs at various job boards like Freelancer and Fiverr.
14. Consider A Video Game Streamer
If you're good at playing video games, you can stream your games through various streaming platforms like Twitch, Facebook, and YouTube. In addition, these platforms allow you to accept ad revenue and tips from your audience.
Streamers with more than a million followers can get millions of dollars every year. And these numbers exclude the sponsorship and brand deals you can make outside the streaming platforms.
15. Become An Influencer
Anyone can become an influence so far as you have a massive audience base. Influencer marketing is similar to affiliate marketing. The only difference is that influencers persuade their followers on buying decisions instead of only bringing leads. 
However, just like streamers, the amount of money you make depends on your followers. You can build your brand from Instagram, but you can also use other platforms like Twitter and YouTube.
16. Manage Social Media Accounts
If you like being on social media, you can become a social media manager. You'll be responsible for planning and executing marketing plans for higher brand recognition and community interaction.
You'll also have to keep up with the trends, determine a brand's target audience and monitor social media data for better campaign results. As a result, you'll need social media management skills to excel in this field.
Conclusion
We've covered several ways to make money online. Since there are numerous business ideas to pick from, make sure you choose the one that best fits your skills, financial situation, and passion. If you want to sell your products online, start your eCommerce store. You can auction customized designs, second-hand clothes, and stock photos if you have a small capital. If you have old textbooks, visit BookDeal.com, type in your book's ISBN, choose your quote, ship your books, and get paid. It's that easy.