One of the basic requirements of students is college textbooks. But these books tend to be costly, giving students a reason to seek alternative options such as eTextbooks. 
In 2019, the e-book publishing industry generated total revenue of $3.3 billion in the United States. Even though it was a bit lower compared to the previous year, it still shows how increasingly popular digital textbooks are becoming. 
But is it the right choice? Unfortunately, there is no straight answer to this question. However, one thing is for sure: eTextbooks are not for everyone. And some clear pros and cons come with using electronic textbooks. 
This guide will show you the advantages and disadvantages of electronic books so you can make your choice. With that said, let's begin. 
What Are eTextbooks?
Electronic textbooks or eTextbooks are digital versions of text which you can read on your mobile device, desktop, or e-reader device. E-texts may include all or a portion of the printed text version. Also, it may include additional content like hyperlinks and multimedia content. 
Some digital textbooks can include self-assessments, interactive content, or guided questions that offer real-time feedback. 
Usually, the interactive courses are exclusive to the publisher and can come with resources such as quizzes, homework assignments, and instructor presentations. 
Advantages Of Buying eTextbooks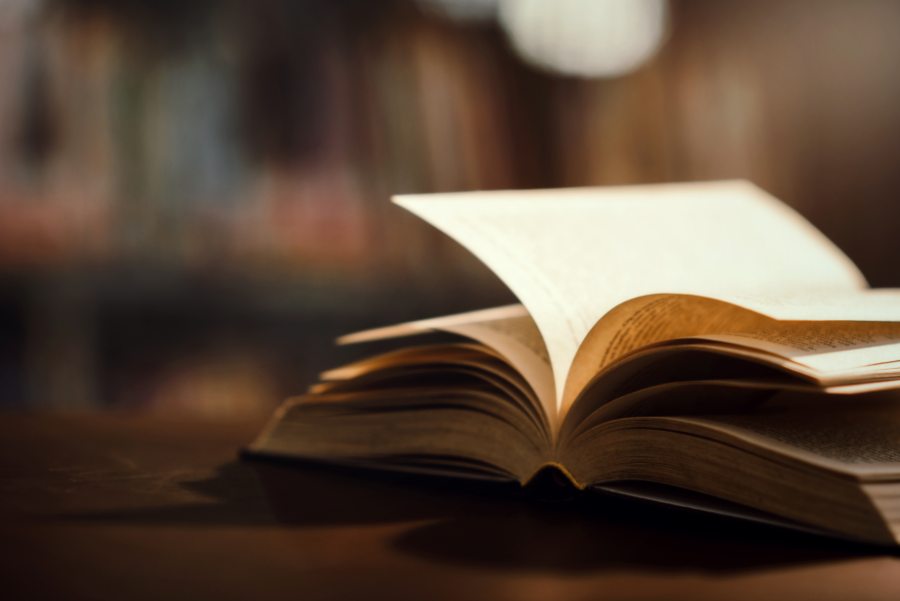 There's a reason why electronic textbooks are becoming increasingly popular. Here are the five of them:
1. You Can Access eTextbooks Everywhere 
With e-texts, you can always download and read them later. You can always carry it with you anywhere you go and read it anytime. You can go through some texts while traveling or any slight chance you get (if you're very busy). It can be highly convenient. 
Some e-readers today authorize you to access learning materials offline. So whether you have an internet connection or not, you always have access to your books. 
2. One Device Can Hold Countless Books 
Portability is one of the enormous benefits of electronic textbooks. All you need is one e-book reader, and it will hold at least 1,000 – 15,000+ books, depending on the gigabyte. And that is enough to keep all your textbooks in one place. 
E-texts also help to save space, unlike regular textbooks. 
3. Unique Homework Assignments 
With regular textbooks, professors develop 100% of their assignments. And this homework is limited to answering questions, reading, and the occasional research paper or projects. 
Digital textbooks, however, allow professors to include interactive learning elements in their educational materials. They can assign online assessments and activities that are more engaging than traditional reading assignments. 
4. eTextbooks Are More Affordable 
Generally, e-texts are more cost-effective than traditional college textbooks. Some e-texts are even free on some platforms. For example, this psychology e-book is free for Kindle via Amazon. However, you'd have to pay about $30 to get a physical copy of the same textbook. 
You can find this same price difference for numerous digital content. 
5. Digital Content Are Shareable
You can share any e-texts with several students at once when you download them. In addition, many e-readers have a social feature that lets people share digital content. You can't get such features from physical textbooks. 
Disadvantages Of Buying eTextbooks 
Digital college textbooks may have numerous advantages, but they're not perfect. Below are some drawbacks of using e-books. 
1. E-Texts Come With No Resale Value
For some digital books, you can only access them during the course period. That means if you want to revise what you learned for future classes, you won't have access. But, of course, not all publishers have this same policy. 
However, it's not surprising to purchase information you won't keep. Also, e-texts don't offer resale value. So if you're planning on getting some of your money spent on textbooks back, you may want to stick with regular college books. 
2. E-Books Heavily Depend On Access To Technology 
Online textbooks are quite flexible, which is seen as a significant advantage. But their heavy reliance on internet access and costly devices can be a disadvantage. 
Some students are not capable of buying a reliable iPad or computer. That means they have to rely on their classmates to share devices or spend lots of time in the library. 
Yes, most people have computers, but required digital learning can be a financial challenge for some students. 
3. You Can Easily Get Distracted 
As you may know, one of the effective ways to stay on track in college is to minimize distractions as much as possible. But the alluring appeal of social media like Tik Tok and other online entertainment can be very distracting when reading an online textbook. 
It can be highly tempting when your favorite social media is only a tap away, and the interest can be overwhelming. But, unfortunately, these distractions can reduce your academic progress in the long term. 
4. Online Textbooks Takes Too Much Class Time
Most professors are well aware of the benefits digital books come with. However, they also agree that it's not that easy to use compared to traditional textbooks. And that's because each semester, teachers have to educate students on how to use and access their online books. 
Educators have to deal with download issues, glitches, sign-in difficulties, etc., and that can take away valuable learning time. 
Some students are not tech-savvy, resulting in additional assistance from administrators and educators. 
5. Digital Books Can Lead To Eye Problems 
Most e-readers come with an LCD screen, which can cause specific eye problems. For example, it may cause eye irritation and can affect your vision. And that can make it difficult to concentrate while reading. 
Besides, numerous research has shown that prolonged screen use can affect your eye health. Reading e-texts can also be challenging because some devices' screens are not visible in the sunlight. 
How Do Online Textbooks Work?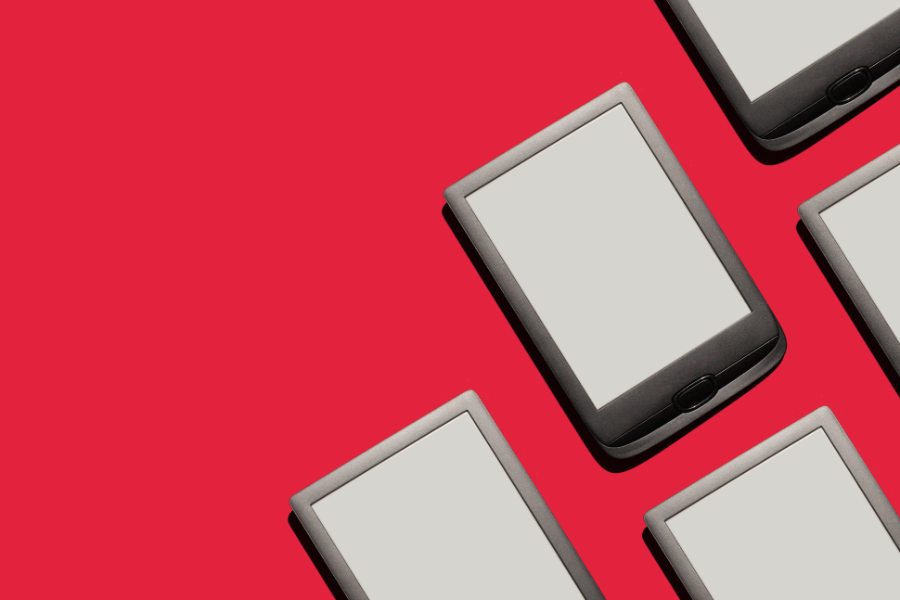 To understand how e-texts work, let's group them into three sections
1. The E-Text Format 
There is a universal e-format called epub. However, most publishers may have proprietary formats. These formats may require downloading a particular reader or getting special access to an online environment. 
This is particularly true for e-books that offer multimedia and interactive content as part of their package. 
2. Key Features Found In Online Books 
The most commonly found features across eTextbooks include highlights, comments, tracking pages read, digitally annotating, and searching through texts. 
Some digital college books allow students to download and access them offline. Some e-texts give you the option to print, but it's usually limited to specific portions. 
3. Mode Of Purchasing 
You can choose to purchase, rent or check out e-texts from numerous sources such as your campus bookstore, renters, book retailers, and libraries. However, library loans and book rentals prohibit the amount of time you get access to the e-book. 
For example, you'll get a personal access code if you rent a math e-book from your campus bookstore. You then use that code to sign in and access the online book environment. But the access code is only valid for a limited time, say, one semester. 
When the semester comes to an end, you lose access to that particular book. 
Final Thoughts 
So after reading this guide, which textbooks would you prefer: eTextbooks or printed college books? There are different opinions about which format is better for student learning. Some say electronic college books help keep students engaged and easily share with their teachers and classmates. However, research shows that students learn better from traditional textbooks. But regardless of the format you choose, there's a place for e-books and printed texts in your studies only if you understand the advantages and disadvantages of electronic books. 
If you have your college textbooks laying around the house, sell textbooks at BookDeal and get a considerable amount of your money back!