You're probably aware of how expensive college textbooks are; psychology textbooks are no different. You can find a list of articles on how textbooks have skyrocketed over the years. 
Unfortunately, you can't eliminate this expense. But you can recoup a reasonable portion of your money back when you sell psychology textbooks online. This guide will show you everything you need to know to sell your books. 
This is your ultimate guide to selling your psychology textbook. 
Let's dive right in! 
How to Resell Your Psychology Textbooks
Before you sell your psychology textbook, there are several essential things to keep in mind: 
The condition of textbooks

When to sell your college textbooks, 

Where to sell your used books, and 

Other relevant tips to note. 
We'll go through each of them. But to make effective sales, we'll include links that explain more of a specific topic. We recommend you go through them and make excellent sales. 
Let's begin! 
Check The Condition Of Your Psychology Textbooks
Before you sell your textbooks online, you should take an honest evaluation of your books. It will save you money, effort, and time in the future. 
Besides, if you don't evaluate your books, the booksellers will do it for you. And if they're not pleased with the condition, you won't get paid. So here's what you can do to keep your books in good condition: 
Keep your pages as clean as possible.

 For example, minimize underlining and highlighting in your psychology textbook. Instead, write your notes down on a sticky note or separate sheet of paper entirely. 
Keep your textbooks away from food and drinks.

 If you plan to sell your textbooks online and make good money, avoid food or coffee stains on the books' pages. 
Avoid folding the corners of the pages.

 Folding the corners of your book's pages can reduce the quality of your textbooks. Try this instead: use sticky notes to make relevant sections. The idea is to maintain the book's condition as when you first bought it as much as possible. 
Regardless of the bookselling site you use, always check their book condition guidelines and book acceptance guidelines before proceeding. And always desist from selling counterfeit textbooks. 
The Right Time To Sell Psychology Textbooks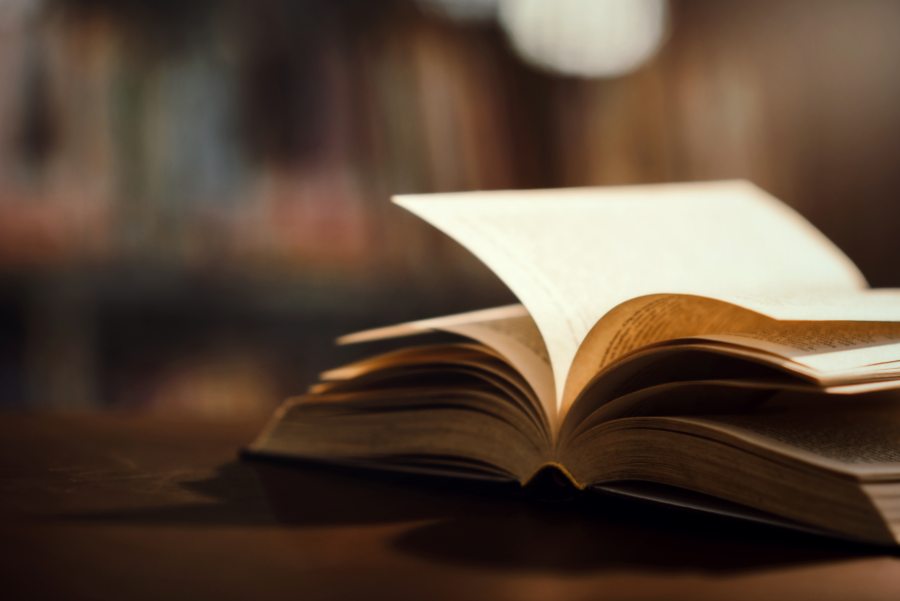 When it comes to selling textbooks online, timing is everything. And the best time to sell your books always boils down to supply and demand. 
These fluctuate throughout the academic year, so you need to be smart about it if you want to get the highest price. Here's how. 
Generally, most college students sell their used textbooks at the end of each semester. But the right time to sell your psychology books is a month before the semester starts. So the ideal times are late July and early August. 
The reason behind this is that book companies know it's their last chance to acquire additional inventory before the classes begin. To learn more, check the link below. 
Related: The Best Time To Sell Textbooks in 2021
Where To Sell Psychology Textbooks: Top 3 Places To Start With
Several buyback sites will purchase your psychology books. But you can start from these places. And that's because they offer the safest, hassle-free way to sell your textbooks without any complications. 
1. BookDeal.com 
BookDeal.com is one of the best buyback sites that offer the best and highest deals on the market. You can sell your psychology textbooks in a secured, straightforward, and transparent way, all within a few minutes. And you don't need to download any app; it's that easy! 
The selling process is also quite simple: enter your ISBN, choose your preferred quote, and ship your textbooks for free. 
(To avoid damaging your package before BookDeal receives them, check out this guide to guarantee your book's safety: How To Ship a Textbook.) You get paid via Zelle, Venmo, and PayPal when the company receives your package. 
BookDeal.com has extensive buyback vendors, so you are assured of getting the highest price. And the company ensures that you always get paid! 
2. Empire Text
Another option to consider is the Empire Text. The company has been buying various textbooks from students since 2013. And the process of selling your books is quite similar to BookDeal.com. 
To sell your books, visit the site, type in your book's ISBN (if it's in bulk, enter all, separating them with comma or space). Then, choose your desired quote and ship your textbooks for free. 
When the company receives your package, you get paid through Venmo, PayPal, or check. 
3. Valore Books
Valore Books is an excellent textbook comparison site. That means you can check the price of your psychology book from various sources before you sell. That gives you the option to choose the best price that works for you. 
The website allows you to enter your textbook's ISBN. Then, it automatically brings up prices from different buyers, ensuring that you get the best deal. 
Other Relevant Tips You Should Consider 
It's essential to follow the points outlined in this section to maximize the amount you get for selling your books online. 
1. Consider The Cost Of Postage And Package 
Postage can be costly. That means you can get small profits from sites that charge postage fees like eBay and Amazon. However, sites like BookDeal.com, among others, offer you free shipping. So we recommend you use such sites. 
2. Check The Textbook's Edition
If you have a first edition of the psychology book, it may fetch you a small amount. So as a general rule, you should sell your textbooks as soon as you're done with them. Of course, only if you'll not need them again. 
Book companies keep publishing new editions, making early versions obsolete. And your book's edition can determine the amount you get. Sometimes, when your book is not in demand, the price buyback vendors would be willing to buy around $1, which isn't enough. 
So always check your book's edition before you proceed. 
3. Compare Buyback sites To Get A Fair Price

Usually, psychology textbooks tend to differ based on the buyback sites, and each of these websites has its pros and cons. So you need to try several platforms to check the best price before making your book sale. 
However, when you start your research, search for suitable sites for your college books. For instance, some buyback sites may not have academic books. Selling your textbooks on such websites might not be convenient. 
4. Take Pictures Before You Send Your Books
Who knows nowadays what can happen when your textbooks are being transported to a bookseller? One thing is for sure: your books might not be in the same condition as you packaged them. And that can affect the money you get from them. 
So, to avoid such a scenario, take lots of pictures of your books to serve as evidence. Some sites, such as BookDeal.com, have a section where you can upload your photos before you ship your textbooks. 
That way, you can be assured that your books are safe. 
Related: How to Sell Textbooks: Tips & Platforms
Final Thoughts 
You don't have to wait in lines to sell your psychology textbooks. And after waiting for a long time, you get minimal payments for them. So instead, use online booksellers to sell your books more efficiently and quickly for a profit that's worth your time and effort. We recommend BookDeal.com. It's transparent, and the selling process is straightforward. You only need a few minutes to sell your books. Use this guide to make the most profit from your psychology books.