If you're pursuing an engineering degree, you probably have numerous textbooks lying around. But you may have to sell engineering textbooks at the end of your school year or semester.
After all, you're preparing to change the world using your accumulated knowledge. And you may not need the textbooks you used in the previous semester.
So why not sell engineering books and add up to buy a new one?
This is a perfect strategy if you're low on cash or tight on a budget.
Here are some of the books you can sell on BookDeal.
Let's begin.
Sell Engineering Books: Top 3 Textbooks to Sell on BookDeal
1. Thermodynamics: An Engineering Approach (9th Edition)

Thermodynamics has long been a staple in engineering courses worldwide. Its broad applicability ranges from microbes to everyday items like cars, airplanes, and even philosophy.
This introductory text covers enough material for two consecutive courses in thermodynamics. And students are supposed to have a solid grounding in physics and calculus.
A focus is placed on teaching students the fundamentals of thermodynamics. It also makes an effort to give them an understanding of the practical applications of computational methods in engineering.
The work consistently takes a macroscopic (classical) approach, with microscopic arguments playing a supporting role. The more intuitive this method is, the simpler it is for students to pick up on the subject.
Sell this book on BookDeal now.
2. Physics: Principles with Applications (7th Edition) – Standalone book (7th Edition)

This textbook helps students see the world through a physicist's eyes; it's elegant, entertaining, exacting, and concise.
A masterpiece in its field, this engineering textbook is revered for its classic writing, clear organization, and quality content. The work begins with relatable real-world examples before moving on to physics generalizations.
This methodology reflects how science is performed and shows why people believe what they believe.
The work is intended to provide students with a firm grounding in all of the fundamentals of physics. And it does so by presenting them with engaging examples from fields as diverse as medicine, biology, digital technology, and architecture.
Sell engineering textbooks on BookDeal now.
3. Electric Circuits (11th Edition)

The primary objectives of this textbook have not changed. The 11th Edition maintains its commitment to inspiring students to:
create original work that expands upon material covered in earlier chapters,
teach them to solve problems by building on previously established concepts, and
introduce them to authentic engineering situations where they are forced to think like professionals.
With the 11th Edition, this engineering book has undergone its most comprehensive revision since the 5th Edition, with every sentence, subsection, paragraph, and chapter reviewed.
In many cases, it's been rewritten to improve clarity, readability, and pedagogy without compromising the book. As a result, the book provides students with a systematic framework for tackling complex problems.
Sell this textbook on BookDeal now.
How to Sell Textbooks on BookDeal
BookDeal.com has quickly become the best website to sell textbooks, and we have been doing this for over 5 years.
We understand that selling textbooks can be challenging. And that's why we made our platform easy for you to sell your textbooks.
Here's how the selling process works:


Choose your preferred quote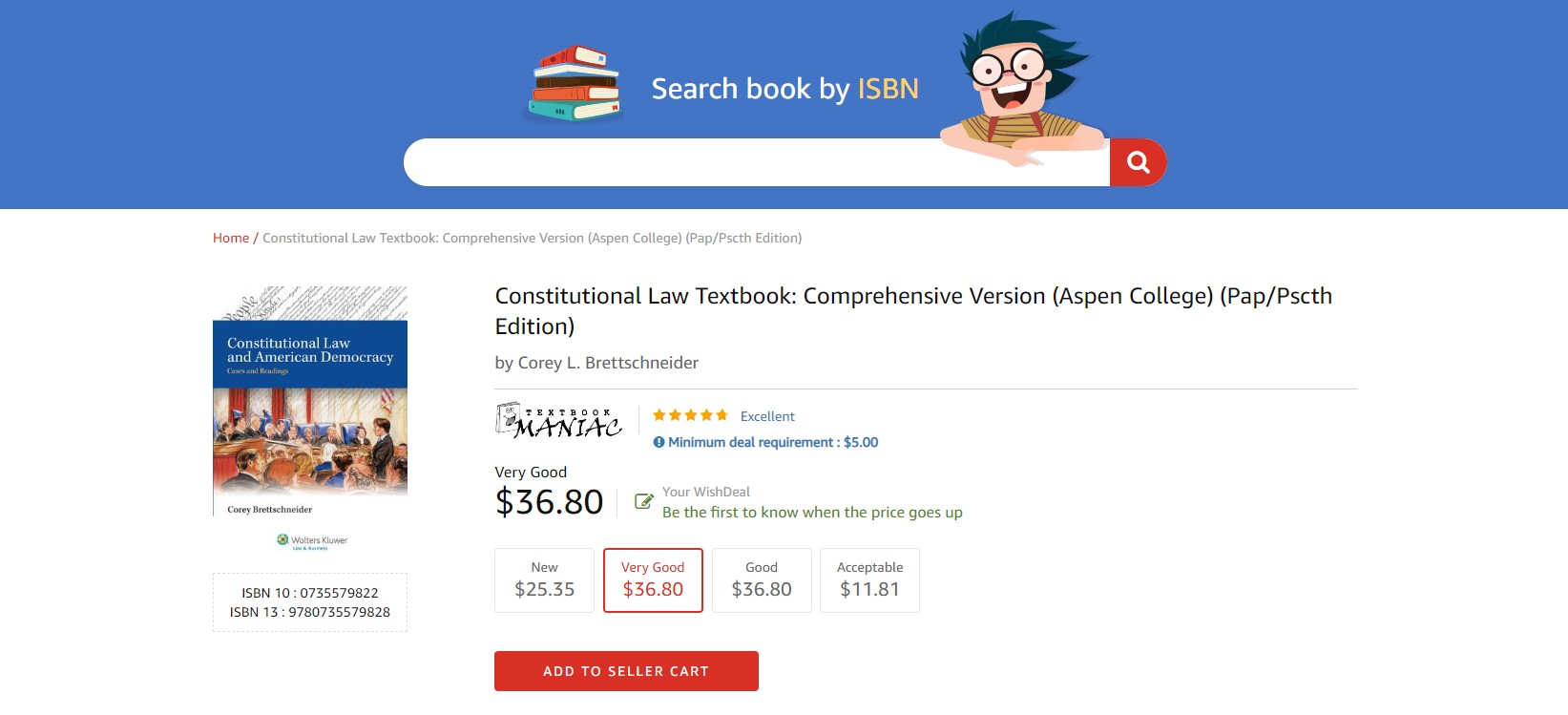 You'll find different options in the sections that follow.


Go through the Deal Summary, which only takes a few minutes of your time. Then, ship your textbooks for free.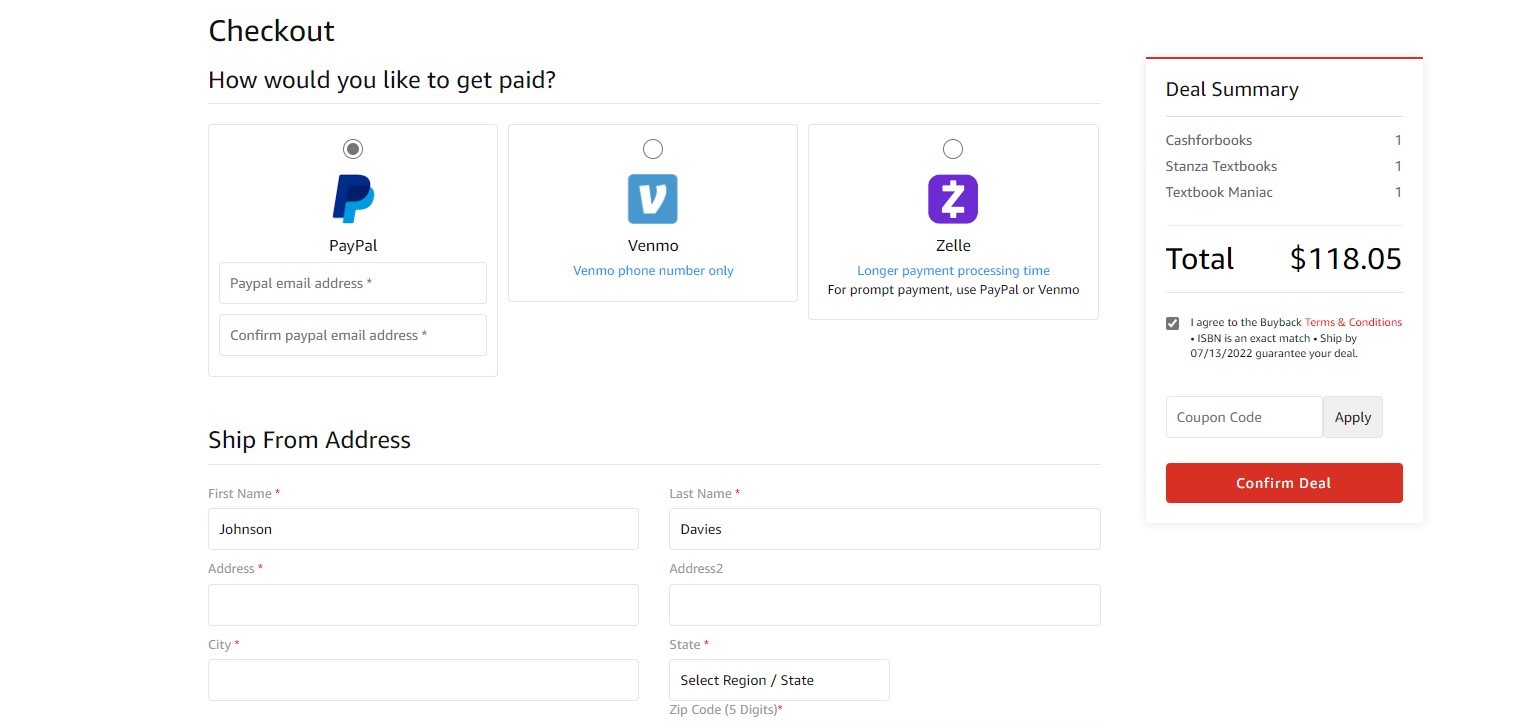 When the vendor receives your package, you get paid through Venmo, PayPal, or Zelle.
BookDeal has a guarantee policy that ensures you always get paid the amount you quoted. So you have nothing to worry about.
Watch our quick tutorial guide on how to sell your textbooks on BookDeal.
Related: Sell Textbooks Online: 10+ Websites & Bookshops
The advantages of selling textbooks online
There are a few advantages of selling your textbooks, and the primary one is the convenience.
Get instant quotes
Whether you sell through BookDeal, Bookscouter or any other platform, you can get instant quotes for your books within mere seconds.
All you have to do is enter the ISBN into the search bar, and that's it!
Choose from multiple vendors
Another benefit is that you will get prices from not one, but multiple vendors. This gives you a lot of options to choose from.
So, instead of walking around the city, and trying to figure out who will pay the most for your books, you can just select one of the online vendors who offers the highest price for your textbooks.
Get higher prices for your used books
Since traditional brick and mortar bookstores have a lot more expenses such as rent, traditional bookstores can offer a lot more bucks for your books.
The same is true for buying books as well.
Ship your books for free
Textbook buyback websites usually offer free shipping once you have reached the minimum buyback price.
Once you accept one of the offers, whether you're selling one book, or multiple, you can print the free USPS shipping label, and ship textbooks at absolutely zero cost.
Then all you have to do is to pack your books properly and ship!
Final Thoughts
To sell engineering textbooks, you must ensure they are in good condition. For example, before you sell engineering books, make sure:
It's not bent or torn,
The cover is intact
It doesn't smell bad,
It has few highlights or hand-written texts
Remember that the older the book, the less it may be worth. Also, do your research to find out how much your book is worth. This will ensure you get the best prices when selling engineering textbooks.
We recommend selling your books on BookDeal.com. It's fast, easy, and hassle-free. Just type in your book's ISBN, choose your quote, and start selling!