Can you sell ebooks and make a significant profit? Yes, you can. Did you know that The Martian (starring Matt Damon) started as a self-published ebook? 
Andy Weir, the book's author, sold the novel for 99 cents on Amazon's Kindle. Before anyone knew it, the ebook had reached the top of the best-seller lists. And that's where Hollywood came in.  
So that aside, is the selling process daunting and challenging? Only if you don't know how to go about it. And that's what this quick guide will show you. We'll show you how to sell ebooks for profit effectively and practically.
With that said, let's begin.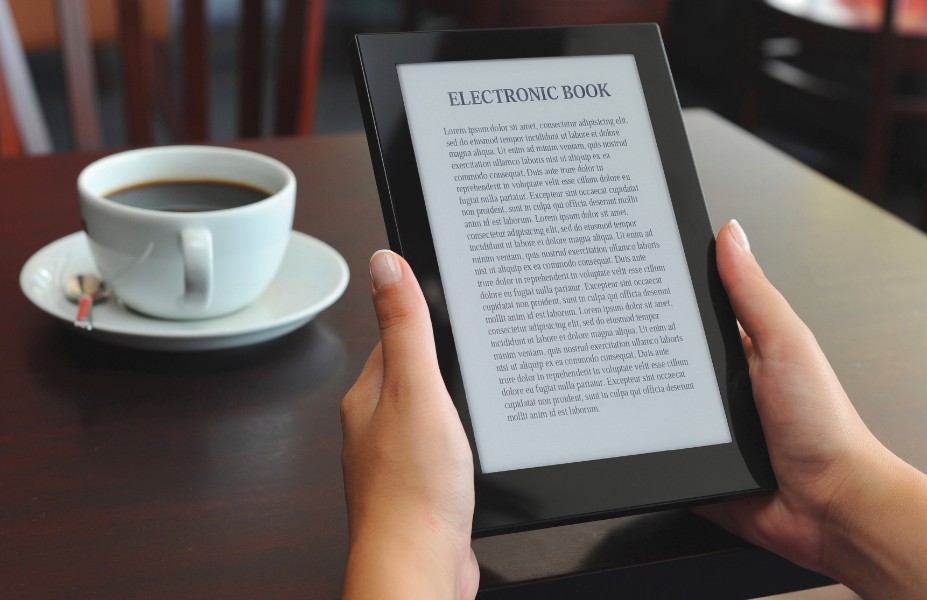 How To Sell Ebooks In 11 Easy Steps 
You must fine-tune your ebooks to meet a certain standard to profit from them. And also, make exceptional efforts to ensure your ebooks are the reader's preferred choice. 
Let's explore ways to resell ebooks and make significant income out of them. 
1. Determine What Your Target Audience Wants. 
To sell ebooks and make money, they must be worth purchasing. In addition, your ebooks must provide the reader with helpful information and suggestions.
The ebook's content should be timeless or at least current. If the content pertains to a recent trend, you must update the ebook as needed. Then, notify past purchasers to download or read the revised edition.
Always remember to write what you know. But it must be content your target audience wants. If not, your potential customers may not see any reason to buy your ebook. 
You can find out what people are searching for in topics you know about using tools like SEMrush, Google Trends, Reddit, Quora, etc. You can also find keywords with high search volume on Amazon using Sellerapp. 
Some best-selling ebooks categories currently on Amazon include: 
Biographies and Memoirs 

Religion and Spirituality 

Self Help 

Business and Money 

Cookbooks, Food, and Wine 
2.Sell Ebooks That Are Short And Concise 
Short is better when it comes to ebooks. People aren't interested in reading long ebooks. It's better to divide your content over numerous ebooks rather than trying to squeeze everything into one. 
Shorter ebooks are now penalized by Amazon in terms of author royalties. But they are still more effective in retaining readers, especially in non-fiction.
3. Sell Ebooks At A Low Price 
Lower-priced ebooks will earn you more money in the long term almost every time. But unfortunately, anything above $3.99 on Amazon can be tough to sell.
Remember that, despite being a purchased product, ebooks are rarely profitable, especially in the short term. So most ebook retailers keep their prices cheap to draw users into their marketing funnel. Then, they sell them more expensive products like consulting and premium courses.
If you're not a celebrity with a massive audience ready to buy anything from you, you'll have a hard time selling expensive ebooks. 
4. Make An Eye-Catching Cover For Your Ebook 
Without a doubt, people will judge your ebook just by the look of your cover. That's why you need to create a fantastic ebook cover. The most appealing ebook cover designs should be pictorial, illustrative, and minimalist.
Color is an essential aspect of any ebook cover design. Because all colors evoke different emotions, pick colors for your ebook cover based on the genre. For example, dark crimson would be ideal for a crime theme. So choose your colors carefully.
Let your ebook's cover speak for you. So you should take significant time on this part. 
5. Let Your Book Description Pique Readers' Interest 
Your Amazon ebook description or the ebook description you use to sell ebooks on other platforms should positively influence the reader's impression. That can persuade them to buy your ebooks.
To intrigue your audience, keep the suspense going throughout your ebook description. When potential ebook buyers read your ebook, they should have no idea what they're in for.
To boost your ebook's exposure, try finding and incorporating keywords relating to your genre or ebook topic in your description.
6. Create A Series of Ebooks.
If you want to resell ebooks, you should follow this point closely. So here's the deal: if your ebooks are doing well in terms of audience and reach, try developing a complete series of texts based on that subject, story, or theme.
If your ebooks are a hit and have an extensive readership, you might want to produce a series of books based on the same topics or characters.
The ideal way to approach creating an ebooks series depends on the type of work you're doing, whether non-fiction or fiction. But trust your gut and do what feels right.
Before you begin, you should determine whether there will be a natural transition from one section of your ebooks to the next.
7. Choose The Publishing Platform That Offers The Best Value 
The publishing platform is a great place to invest your money. As a result, when choosing an ebooks platform, we recommend going with the best-value publishing platforms where you can make the most money.
Of course, you can start with Amazon. But research to know which platforms suit you the best and whether you can make money from there. 
8. Create A Marketing Plan For Your Ebook 
It pays to pour some attention into the marketing element of the transaction. People must be aware of ebooks to profit from them, and the only way to achieve this is through marketing strategies.
It shouldn't cost you anything to promote your ebooks because it may be done through personal blogs or social media. On the other hand, you can run paid social media ads to expand your reach and traffic.
You can create a social media template to make the process more seamless. You can even develop a website solely to promote your ebooks. You might also contact book clubs to see if they'd be interested in reading your book for free.
9. Presell Your Ebooks 
It's all about laying the groundwork when it comes to selling ebooks. There's nothing like creating an ebook too early in the ebook industry. Discuss your draft, cover ideas and topics on social media, and create blog posts about the subject. Then, before the ebook's release, do guest posting.
Give your readers a discount if they reserve a presale copy. Then, before the official debut, create a buzz. You'll also have a list of people who have read the book, which you may email on release day and ask to provide Amazon reviews.
10. Get Good Reviews On Your Ebooks 
It's critical to gain reviews for your ebook before you sell ebooks.
People that review your ebooks will spread the word about it, resulting in a large audience for your ebook. Reviews will affect your visibility and help you attract a larger audience in the long term.
You can also get some reviews if you make your ebook available for free for the first few works.
Final Thoughts 
Remember that it's not an automatic process to sell ebooks and make money from them; it requires conscious effort. To overcome this, you must adhere to the above-mentioned guidelines to ensure that your eBook attracts the appropriate attention and generates sales.
Always remember that people love to read outstanding ebooks. And even with today's competing entertainment platforms, books are still in high demand. So you can still make a significant living when you resell ebooks.