You love comics, but you don't have room for all of them. You want to sell some of your collection and make a little money but don't know how to sell comic books.
If this sounds like you, we've got good news: You can find numerous websites specializing in buying and selling comic book collections.
We also have the ultimate guide for selling all kinds of books online!
So if you're ready to unload some old issues at home or discover where to sell comic books online, check out this guide!
We'll show you the best places to sell comic books and tips for selling them.
Let's dive right in!
5 Best Sites to Sell Comic Books
ComicsPriceGuide
If you're looking to sell comic books online, the best place to do so is ComicsPriceGuide. This website makes it easy to get a quote for your comics and then sell them without having to be at home or even leave your chair!
All you need is an internet connection and a few minutes. The process starts with creating an account on their website, which takes less than one minute.
Next, use their handy search feature to input your comics' information to get a quote on their worth.
If any particular issues or titles need further inspection, you can use the site's interface to upload photos.
When you click "Add To Cart" after receiving their quote price, ComicsPriceGuide will send you an email detailing the next steps.
OfferUp
OfferUp is a website where you can sell and buy stuff online. It's also a great site to sell comic books because you can find buyers who recognize their value.
But before selling comic book collections, you must create a list on OfferUp. Then, when you get interested customers, you can set up a time to meet and sell your item for cash.
OfferUp also offers a premium promotion service that helps your listing gets seen by more people. When you use this service to sell comic books, you'll only pay $1.99 or 12.9% of the book's selling price.
Related: Sell Stuff Online Using These 7 Websites
eBay
Another good place to sell comic books is eBay because it has many users and is easy to use. They have an excellent reputation for selling comics, too. The main thing about eBay is that you can set your prices and get feedback from buyers who have bought from you. 
You can also get prices from others who have sold similar things on eBay. However, if you don't know how to value comic books or if they have flaws, eBay might not be the best choice.
And that's because there are so many comic books with many kinds of value attached. So you may underprice or overprice them. Remember that eBay charges about 12.55% of the final sales price.
Craigslist
Craigslist is a great place to sell comic books. You can easily find the right buyer willing to pay a reasonable price in your area through their search function.
Also, you can avoid shipping costs by meeting up with the person instead of mailing them your comics. Make sure you price them correctly and describe them well in your ad.
That way, buyers know what they're getting into before making an offer. Also, ensure that you include at least one photo of the comic book as it is now.
Heritage Auctions
Heritage Auctions is one of the better-known auction houses in the collectibles industry. They have a large and diverse inventory, including comic books. Heritage has been around since 1991 and has a strong reputation among collectors.
Heritage offers online bidding and live auctions in their various locations. You can also buy items through their website or by phone.
Their prices are competitive with other reputable comic book sellers but tend to be higher than some smaller sellers.
(This is true of most auction houses, so it's not specific to Heritage Auctions).
As a bonus, Heritage provides free shipping on orders over $100. If you're looking for a place to sell your comics or other collectibles, consider Heritage Auctions.
5 Tips for Selling Comic Books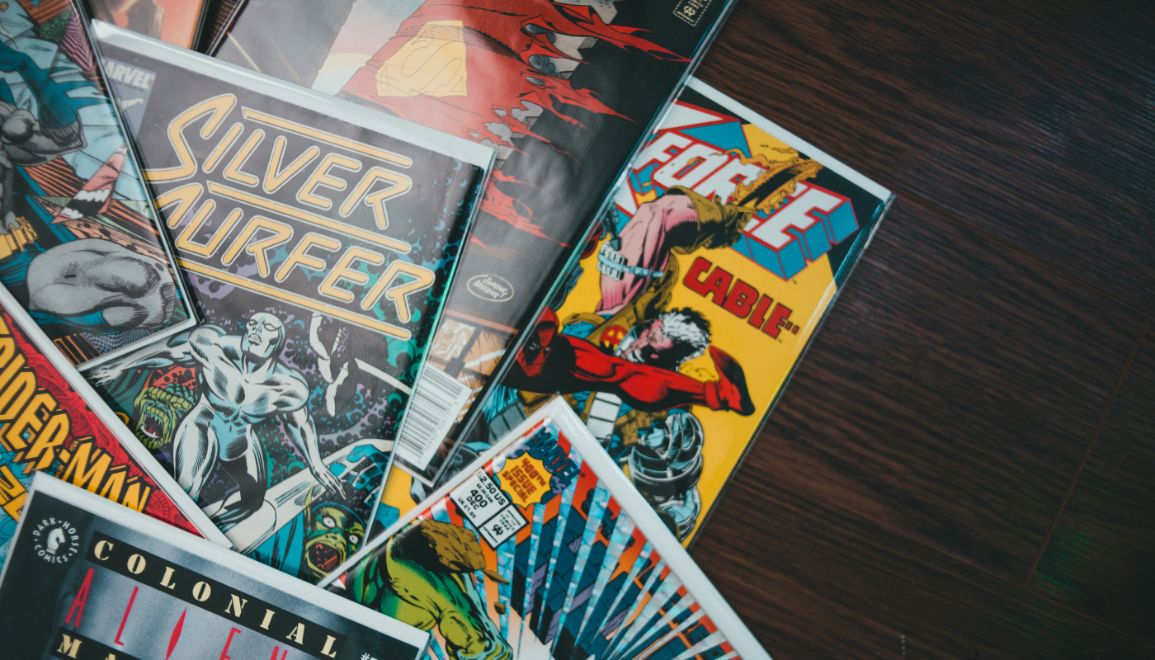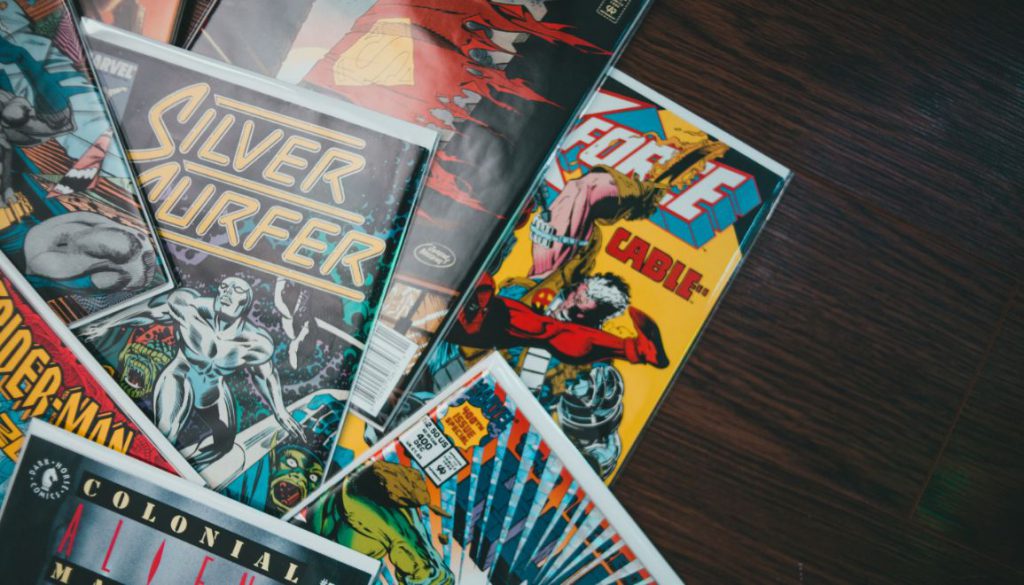 We've already discussed where to sell comic books. But it won't matter much if you don't know how to sell comic books. So let's go through some essential tips for selling comic book collections.
Identify the Comic Book's Age and Condition
Before you sell your comic books, you need to know what kind of comic books you have. There are several different types, and you can sell each for a different price. But, of course, the more valuable the comic book is, the harder it'll be to sell.
The condition of your comics is also crucial when selling them. If they're in good shape, they will be easier to buy and sell at higher prices than if they were water damaged.
Research Your Comic Book's Price.
If you're selling a comic book, you must know the price of similar comics. You can use eBay to research the market value of your comic books.
You can do that by checking the prices of completed listings from other sellers. Also, consider checking out what new comics and sealed ones sell for.
That will help you understand whether or not yours is worth more than others at its current condition level.
Sell Comic Books Locally.
Many comic book collectors drive long distances to buy the books they want. That makes owning a collection of comics valuable and profitable, especially if you live near a large city.
To sell your comics locally:
Investigate local comic book conventions in your area. These events bring together thousands of fans and can be lucrative opportunities for sellers like yourself.
Seek local comic book stores with which you can have an ongoing relationship. That way, they know what kind of inventory you have available for sale at any given time. In addition, they will often purchase bulk quantities from you at fair prices and even offer consignment deals on individual pieces.
Also Read: How to Sell, Pack and Ship Used Books to Earn Money?
Keep an Eye Out for Valuable Comics.
The best way to know how to value comic books is to keep a price guide and check it regularly.
If you're unsure whether a comic book is valuable, use sites like ComicsPriceGuide to determine the price. Here are some things to look for:
The age of the publication (older comics tend to be worth more)
Cover art (some covers are rarer than others and will command higher prices)
Condition (the better condition your comic is in, the more people will want it)
Related: How Much Is My Book Worth? (Get Instant Quote)
How to Sell Comic Books in Person
If you don't want to sell comic books online, consider selling them on the spot for cash. But you'll need to find the right place to sell comic book collections.
Let's go through some of them:
The Local Comic Book Store
Your local comic book shop should be your first option if you don't know where to sell comic books.
You need to get the right customers and network with the right people to get the highest possible price for your comic books.
And your local comic bookshops offer both of these things. So these bookshops are more likely to pay you a fair price for your comics.
Local Trade Show
To be honest, trade events are hit or miss. But if there is a nearby comic book or collectibles trade show, you may find a potential buyer.
So you'll have to do some legwork to find them.
Local Pawn Shop
Another obvious option is your local pawn shop. However, they may not offer you the best price for your comics.
That's because they don't specialize in comics and may not know their ideal buyers. But your local pawn shop is your best bet if you're searching for quick and easy cash.
Local Meetup Group
Another good way to sell comic books is through a meetup group. You can set up a table at a local meetup for people interested in comics and games. But you'll also need to conduct some research and networking before proceeding.
Final Thoughts
There is no right or wrong place to sell comic books. It all comes down to personal preference and what kind of comics you have.
So this guide offers the top five recommendations above if you're looking for an excellent place to start.
However, remember that some comic books, like Marvel's first edition of "Avengers" from 1963, are worth hundreds of thousands of dollars.
If you have any issues with these comics in mint condition, consult a local comic book store or auction house before selling them.