Medical textbooks are rarely required for medical school, except for a few chapters or readings assigned by your instructor for a particular module. And that's because medical students learn most of their content from lecture materials. 
These lecture notes or slides will be adapted to schools' syllabus and teaching sequence. Textbooks, on the other hand, are excellent reference materials. In addition, they can be helpful to learning supplements because of their credible material and excellent diagrams. 
The difficulty is that there are so many options to pick from, and different people have different ideas on which is "better." That's what this guide is for. 
The guide will show you the ten most searched and popular medical textbooks. 
Let's begin. 
Top 10 Most Searched Medical Textbooks 
1. Medical Terminology in a Flash! + Medical Language Lab 4th edition
Do you understand the distinction between a laparotomy and a laparoscopy? Medical vocabulary is intertwined with various Latin, French, and Greek prefixes and suffixes, making it difficult to learn.
You can benefit from an immersive learning experience that is adaptable to different learning styles with this medical textbook. In addition, you have complete control over how you learn all of the familiar, uncommon, and downright bizarre medical phrases available.
2. Basic Medical Language 
Basic Medical Language is a course that teaches students basic medical terminology.
 The book concentrates on prefixes, suffixes, and their combinations to assist students in memorizing hundreds of medical terminology necessary for a profession in healthcare.
Furthermore, these lectures assist students in recognizing and comprehending new phrases they may meet on the job.
Key objectives, case studies, associated visuals, and learning exercises are included in each chapter to assist students in learning new phrases and understanding when these phrases should be used.
This textbook also includes over 200 flashcards to help you remember medical terms. Overall, this medical textbook is valuable to any teacher seeking an introductory medical terminology book.
Basic Medical Language, on the other hand, may not be comprehensive enough for a full-year medical terminology study.
3. The Paperless Medical Office: Using Harris CareTracker, Spiralbound Version
Information technology, administration, paperwork, and are all vital parts of the medical workforce, contrary to common belief.
The Paperless Medical Office is a reader-friendly guide to the Harris CareTracker System, integrated practice management, and electronic health record.
For years, hospital systems have been transitioning away from paper-based health record systems, and they will continue to do so in the coming years. This book is intended for healthcare professionals interested in learning more about CareTracker and health record systems.
4. Medical Language For Modern Health Care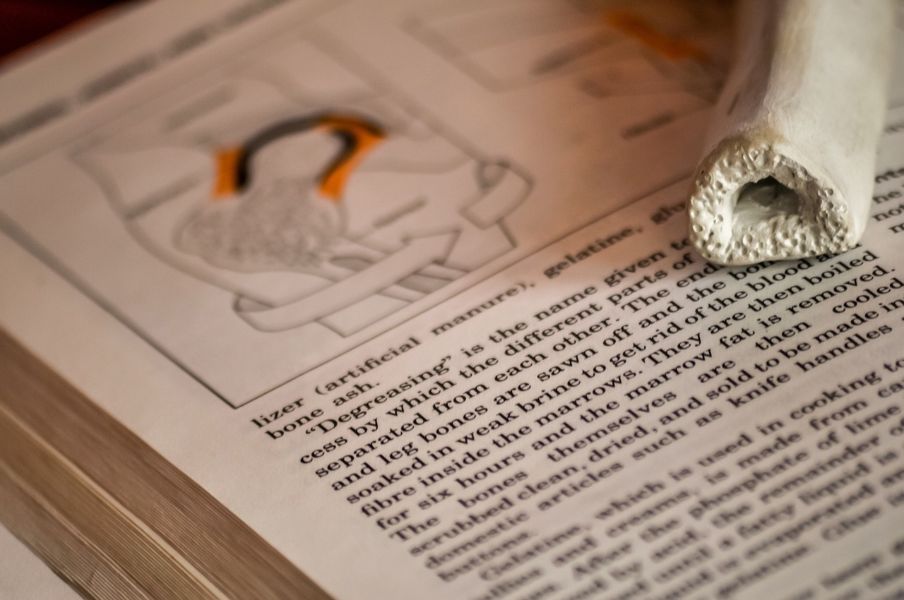 Medical Language for Modern Health Care is one of the medical textbooks that use contextual learning and an ordered approach to each topic to teach medical terminology.
The level of detail offered in each chapter of this medical book is fantastic.
You'll find a targeted approach that provides the context for each phrase and exercises to help students remember what they've learned.
Students will learn numerous medical phrases in specific settings every time they start a new chapter because each chapter is segmented at such a granular level.
5. Mastering Healthcare Terminology 
Mastering Healthcare Terminology is a resource for medical professionals who want to master medical phrases and definitions so they may communicate more effectively in the field.
Throughout the book, over 100 case studies and examples give students real-world context as they learn new words.
Students can use the practice exams in the textbook to prepare for quizzes and assessments throughout the semester.
Mastering Healthcare Terminology is recommended as a helpful resource for college-level classes, advanced high school classes, or healthcare workers who need to brush up on their terminology.
However, if you teach introductory high school medical terminology, this book might be too sophisticated for your students.
6. Bates' Nursing Guide to Physical Examination and History Taking
For the benefit of nursing students, Beth Hogan-Quigley and her co-authors have adopted the Gold Standard in physical evaluation.
Though all healthcare workers should have a basic understanding of health and medicine, each career necessitates unique information and skillsets to perform at their best.
Bates' Nursing Guide for Aspiring Registered Nurses contains critical nursing-specific content and a Lab manual with nursing case studies to develop and strengthen the next generation of skilled registered nurses.
Also read: 3 Best Ways To Sell Nursing Books
7.
Emergency Care PLUS Mybradylab with Pearson EText 13th edition 
This textbook is widely regarded as the gold standard in EMT training. Emergency Care equips students with the knowledge and skills to succeed in their studies and become qualified emergency care providers. 
Emergency Care has been operating for over 30 years and is constantly updated to give aspiring EMT students the most up-to-date clinical material.
8. Moore's Clinically Oriented Anatomy
Moore's Clinically Oriented Anatomy is also a big hit with medical students. In terms of drawings and readability, it's on par with Gray's.
Some may claim that Gray's pictures are superior or that the text is more precise—these are purely subjective opinions. Others, such as Moore's, are known for their "Clinical Blue Boxes."
On the other hand, Gray's has "In the Clinic" boxes, which connect the anatomy to its therapeutic significance. There are likely to be certain bits of content that aren't in the other, but both provide comprehensive coverage of the subject.
9. Lippincott CoursePoint for Karch: Focus on Nursing Pharmacology 7th
Lippincott CoursePoint is a digital learning platform dedicated to offering high-quality academic tools to healthcare students to help them succeed in their careers. 
The digital version of Focus on Nursing Pharmacology takes students step by step through the core ideas of clinical pharmacology, giving them the confidence to understand and manage patient medications.
10. Lippincott CoursePoint for Introductory Maternity and Pediatric Nursing
The Lippincott CoursePoint is a high-end digital nursing program. Users of digital textbooks can benefit from adaptative and personalized learning and cost savings. This textbook offers key pediatric and obstetric topics and the most current content on child health and maternal from a nursing perspective.
Bonus Point – Moore's The Developing Human: Clinically Oriented Embryology
While this medical textbook is more frequently acknowledged as the go-to embryology text, Moore's The Developing Human is a close second. Like Langman's, the first few chapters discuss the stages of embryonic development, whereas the latter chapters go into each organ system. 
Like Langman's, Boxed content emphasizes congenital abnormalities and their clinical relevance. This was the most challenging decision on the list. Moore's diagrams are incredible, and some of them may even be better than Langman's. 
So you can use a mix of diagrams from Langman's and Moore's (which will likely be featured in your lecture slides) and focus less on the text.
Final Thoughts 
If you're searching for the best medical textbooks, go through the list and choose the ones that fit your preference. These books are some of the most popular and searched medical textbooks, so you'll find value in them. 
But don't forget; if you complete the course and won't need the books again, you can always sell textbooks on BookDeal and get a significant portion of your money back. 
Just visit BookDeal.com, enter the book's ISBN, choose your preferred offer, and sell medical textbooks. It only takes a few minutes!