Do you want to know how to earn money online? Then, you've come to the right place! This guide will show you 15 brilliant ways to make money online for beginners.
There are numerous ways to make money online, some more straightforward than others.
However, whether you're a newbie or a seasoned pro, the best method to generate money online is to remain consistent. With that in mind, you can try many business ideas at home if you have a good internet connection and a laptop.
So, with that said, here are the top 15 ways to make money online for beginners.
1. Earn Money Online Through Freelancing
If you have a talent or skill, there's a high chance you can market it. There's a freelance job for everyone, whether graphic designers, writers, photographers, etc. Let's look at a couple of other freelance options for you.
Become A Freelancer
You don't need a degree in journalism, English, or creative writing to earn money online as a freelance writer. It's unnecessary, but it's preferable if you know how to write well.
The most challenging part of getting started is finding a niche and promoting yourself. Fortunately, great courses like Freelance Writing Prep or Write Your Way to 1K can make it simple for you to get started.
You can start on Upwork and Textbroker, where clients continuously search for new writers. There, you can produce high-quality articles within their requirements.
If you want to know how to make money from home, this is a great place to start. Why? Because it's flexible and requires little to no cost to begin.
The key is to do your homework on these freelance opportunities before you begin, so they're worth your time. For instance, some platforms may pay $0.05 per word to their best writers. However, you can find platforms that pay you $0.10 or more per word.
The most important thing is to pick a platform that pays you what you think you're worth.
Teach Online
Today, online courses are one of the most popular ways to make money online. Outschool is a teacher-recruiting website dedicated to assisting online course developers in monetizing their expertise. Its lessons cover various topics, including yoga, architecture, and even lectures about Pokémon characters.
According to the website, the typical teacher pays $40 per hour, and Outschool doesn't require any prior teaching experience. You can also consider teaching English as a second language, becoming a private tutor, or even teaching businesses how to use Asana.
The point is, there are endless opportunities to grasp if you have teachable skills.
Consider Small Gigs
Even if you're not particularly creative, that's fine. You can still find ways to make money online. One good way is using TaskRabbit. Many of the projects listed on TaskRabbit include things like:
Moving

Errands to run

Putting together furniture

Purchasing groceries
You can also search Craigslist's "gigs" area in addition to TaskRabbit. However, beware because some (maybe more) of the gigs are fakes, but you can still find genuine ones. For example, you can find writing skills, computer capabilities, cleaning, general labor, etc.
2. Sell Or Rent Your Stuff Online
You can sell a few items on Amazon or eBay, run a full-fledged internet store, or rent out your home. As you can see, it's not entirely online, but it's an excellent place to start. Let's go through a few options.
Sell Your Textbooks Online
Textbooks are expensive for most students. So, if you have old books that you'll never use again, you can sell them online to help you recoup some of the money you spent on them.
Thankfully, navigating multiple bookshops to sell your old books doesn't have to be a chore. There are a few excellent platforms where you can sell your used textbooks for good cash.
Take, for example, textbook buyback platform BookDeal. You don't need to download an app. Just key in the ISBN of your book, select your chosen quote, and have your textbooks sent for free. The company will provide a free shipping label. It only takes a few minutes to sell your books.
You can check out other sites like Valore Books, eCampus, Empire Texts, and others.
Sell Your Videos And Photos
Beautiful photo opportunities probably surround you if you travel a lot. Now that digital cameras are more commonly available, videography and photography can be good to earn money online.
You can easily upload their work to stock websites, and these sites will market it on your behalf and generate passive money for you. You can also check out stock agencies like iStock, Shutterstock, Fotolia, Photoshelter, etc.
Use Airbnb To Rent Your Home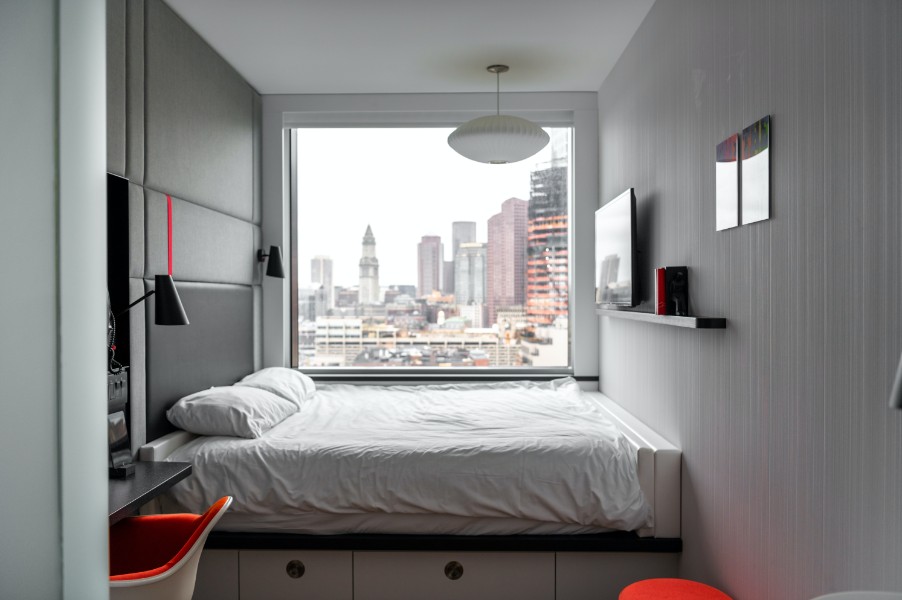 Do you have an extra room or perhaps a complete house? One of the best ways to make money online is to list them on Airbnb.
You'll be charged 3% of the total booking amount. However, you'll have higher control over how much money you can make as an Airbnb host because you can establish your prices.
So if you want to know how to make money from home, consider Airbnb. If you're not too sure, do your research before proceeding.
Rent Your Car
You can rent out your car on websites like Turo if you don't use it very often. You can earn money on Turo for each day you rent your vehicle. Turo even provides insurance if your car gets damaged.
If you live in a tourist or popular neighborhood, your chances of renting out your car can rise. However, if you live in a more suburban location with few tourists visiting your area, renting cars may not be worth the effort or time.
3. Consider Dropshipping
Dropshipping is one most popular ways to make money online. Moreover, Dropshipping's popularity is steadily increasing, which shows that it's a good market to earn money online.
Dropshippers buy things from producers and then sell them through their websites. When a consumer puts an order, the item is shipped directly to the customer's home from the manufacturer.
You'll never have to worry about stocking up on supplies or keeping track of orders. So if you want to know how to make money from home, take a free 45-minute class offered by Shopify. The course will show you how to establish and run a dropshipping business.
4. Create A Blog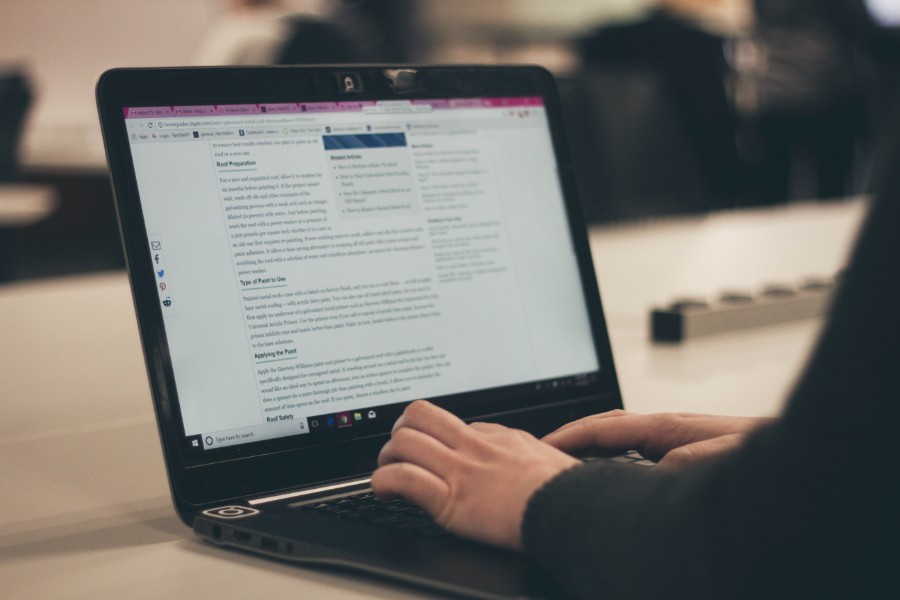 You can start a blog and make money, and it's more feasible than you think. Bloggers generate money by promoting companies they affiliate with. You receive a commission when people click an affiliate link and make a transaction.
Other ways to earn money from blogging include showing advertisements, creating sponsored material, and selling your items.
Blogging platforms like HostGator make it inexpensive and straightforward to start your own digital business from home. It's one of the best ways to earn online for beginners!
5. Consider Translation Works
Translation work is a somewhat underrepresented field if you need money right now. You'll need to be fluent in at least two languages to perform this well. However, if you majored in a popular language in school or were multilingual, this could be a lucrative business opportunity.
You'll have to demonstrate your skill to translate. Make sure to present examples of your portfolio if you have experience translating content or language degree. Also, most companies will require a translation exam.
Remember that you must be fluent in the languages you're applying to be a translator. So you can't use translation software. This job isn't a fast way to earn money online, but it can fetch you significant income.
6. Work As A Virtual Assistant
Virtual assistants (VAs) help clients with various duties, including coordinating travel plans, making phone calls, responding to emails, and formatting documents and reports. VAs may update search engine optimization, write material, and reply to comments for an online company such as a blog.
This type of work requires the following abilities:
Exceptional communication abilities

Multitasking abilities

Computer literacy is essential.
You can get from $15 to $25 per hour on average. But specialized VAs can typically earn more.
7. Write An eBook
Writing and marketing an e-book is similar to creating online courses. Writing about it should be simple if you have a theme in mind. And if you can find a site ready to buy your book, you can make some extra money.
You can use Amazon Kindle Publishing. However, you'll be charged a commission each time a sale is made, but their reach is extensive, so you'll sell more copies.
8. Test Websites
Another straightforward approach on how to make money online for beginners is to test websites. With this freelance gig, companies pay you for feedback that helps them construct a better customer experience, similar to conducting online surveys.
You earn money online by using apps and websites and answering questions about your experience with website testing. The goal is to assist businesses in providing a better customer experience.
UserTesting is one of the top testing companies that pay $10 for each 20-minute test you complete. You'll need an email address to sign up, and you'll have to take a practice test before you're formally accepted.
9. Join Surveys
Get paid to provide feedback on a trial, service, or product that's still in its early stages of development.
The startup will initially ask for information such as your location, age, etc. But after that, you may start earning money by completing surveys. It's one of the quickest ways to make money online, but the pay is lower.
However, you may occasionally get online gift cards or free samples or as a thank you.
10. Get Creative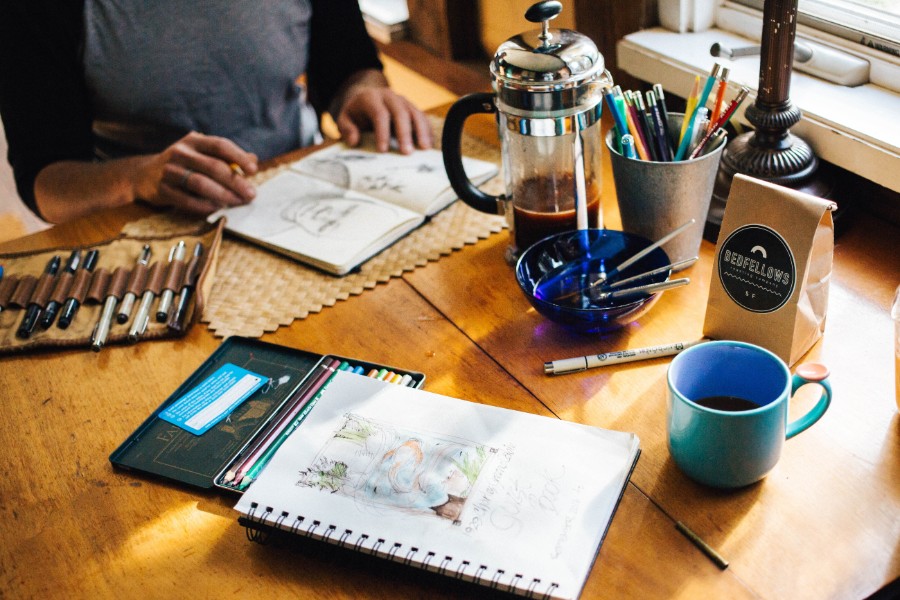 Are you a resourceful businessperson? Etsy, a marketplace for handcrafted goods, is the right place for you. However, sites such as Cargoh, Amazon Handmade, ArtFire, and others now allow you to sell your jewelry and other handmade items.
If you want to learn how to make money at home, being crafty is one resourceful way to do it.
11. Create A YouTube Channel
Creating and monetizing a YouTube channel is one of the best ways to make money online. First, you can create an account and upload videos to your channel. Then, you can monetize them once you reach a certain amount of subscribers.
YouTube has a variety of monetization options, such as:
Adsense – pays you a percentage of ad income,

affiliate marketing – pays you commissions when people buy a product you recommend

Sponsorships – pays you to promote a company's product,
The amount you can get from YouTube varies greatly. But it's possible to get $100 each day. So it's undoubtedly one best way to earn money online. However, you have to be prepared before you proceed.
12. Consider Print On Demand Or Graphic Design Services
You can showcase some of your graphic designs on sites like Dribble or Behance so that others can contact you. Fiverr is also an excellent resource for finding clients who need your services.
Graphic designers can earn a wide range of hourly or project-based salary. So it's best to study how much to charge based on the type of graphic design you're creating and the clients you're working with.
13. Become An Influencer
Influencers make money online by amassing a significant following on social media platforms. In addition, they collaborate with companies and are compensated in exchange for mentioning their products.
If you're an entrepreneur trying to generate ways to make money online while also establishing your brand, becoming an influencer is a viable option. But you'll need followers before looking for sponsorships and other opportunities.
Depending on the niche and the number of followers, you can earn up to $1,000 per post. Smaller accounts may make a few hundred dollars for every post.
14. Sell Your Shoes And Clothes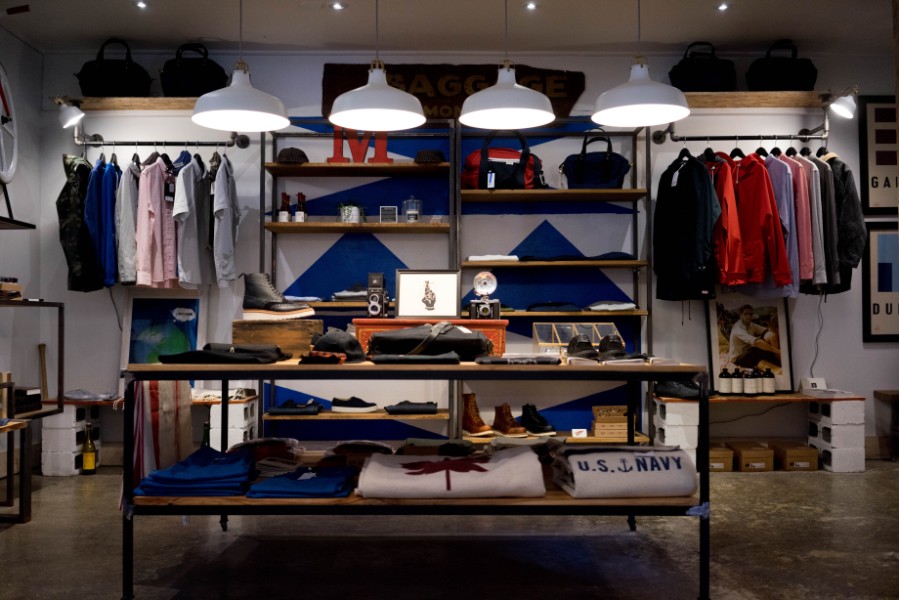 Selling shoes, clothes, or accessories on a site like Poshmark is another method to make money from home.
Consider selling your clothing items on this site and similar sites if they are in decent shape but no longer fit your style.
You can sell:
Designer sunglasses with a high price tag

Handbags by designers

Men's designer shirts

Women's clothing of exceptional quality
15. Work As A Proofreader Online
Do you have a knack for spotting spelling mistakes grammatical errors? Then you'd be an excellent proofreader.
Proofreaders make $15-$25 per hour, putting the finishing touches on written documents. They are among the last to review content before it is made public. If you want to work as a proofreader online, you'll need a keen eye for recognizing errors.
You can learn how to establish a freelance proofreading business through the Proofread Anywhere course as a beginner.
Final Thoughts
If you want to know how to make money from home or find the best digital nomad jobs online, you can. More and more options to earn money online have emerged due to technological advancements. This guide on how to make money online for beginners can set you on the right path.
However, the most effective approach to making money online is determined by the level of commitment you are ready to make. For example, are you willing to put in the effort to create a side business? Or do you prefer something easy like taking surveys online?
Take the time to know what you want, the skills you have, and your financial goals. Then, search through this guide and find the best fit for your situation. Good luck!