Tuition and other college expenses can increase, but no cost rises faster than textbooks. And there's a good and bad reason for that, depending on how you see it. Regardless, there are effective ways to get rid of old textbooks and get a reasonable portion of your money back. 
Now, writing and revising textbooks takes a significant amount of time and expertise. In addition, college books, especially the upper-level courses with a limited market, are expensive. And that's because royalties are usually small. 
So it makes sense if it's costly. However, advocates say that publishers are responsible for the increased costs of textbooks. They claim that publishers have a way of keeping their monopoly on the industry, and they usually disguise them as a reform. 
No matter what you believe, you can still get rid of old textbooks and make extra cash. This guide will show you how. 
Get Rid Of Old Textbooks: Know Your Book's Value 
Before you start your book purging spree, make sure to determine your textbook's actual market value. This method will help you know whether you should sell your books online, donate, or give them away. 
Besides, it's a bad idea and quite a painful experience to give away a collectible volume that's worth hundreds of dollars. So what you need to do is visit BookDeal.com, type in your book's ISBN, and see the offers you get. You get real-time prices for almost any textbook. 
You can also enter bulk ISBNs if you have many textbooks to look up and then get instant offers to purchase your books. Then, once you get to know the value of your textbooks, you can make an informed decision on how to get rid of them. 
Get Rid Of Old Textbooks By Selling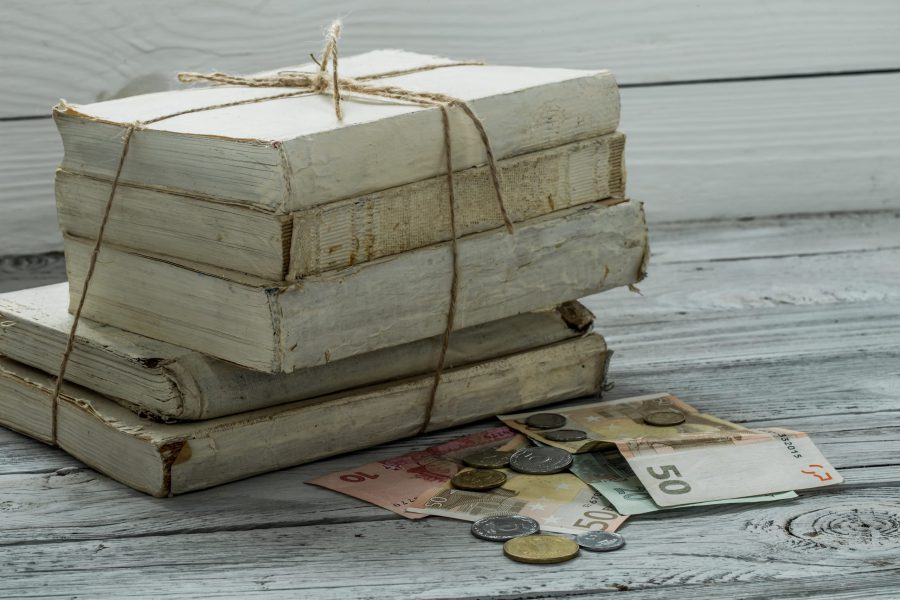 If your textbooks have value, you can sell them. Usually, you can find a buyer even if your books have little value. But you need to know where to look. This section offers several places to begin your search. 
1. Auction And Buyback Sites 
You can find vast opportunities at auction sites like eBay and other recognized bookselling sites like BookDeal.com, TextbookRush, Abebooks, including classified listing sites like Craigslist. But you'll have to do your research to find out if they're currently selling your titles and the price. 
When you get to know the book's price, you can also set your pricing. If you find it challenging to sell your textbooks, list several as a single lot. Furthermore, search for sites that can help you save money. 
Here's what we mean: some bookselling sites like BookDeal give you a free shipping label. So you can save lots of money if you ship numerous books to the company. 
Related: How To Ship A Textbook 
2. Check Your Local Bookstores 
Usually, used bookstores sell textbooks for about 50% of the cover price. And they mainly purchase old books for about 15% of the cover price. 
Your textbooks can go further if you're in for more books in the market. And that's because most bookstores additionally offer about 20% store credit instead of cash. 
3. Flea Markets, Hobby Centers, And Consignment 
These places are all great to sell your used textbooks. Instead of setting up your booth, take your books to booth owners. Pack lots of books so that it includes more attractive and needed titles combined with less-needed ones. That way, you can get rid of all your old textbooks in a single sale. 
4. Garage Sales 
If you, a family, or friends host a garage sale, you can feature your textbooks for sale. But, again, it's best to sell your old books in bulk compared to individual volumes to get rid of old books. 
Some organizations host annual "white elephant" sales, which can help you sell your books on consignment. If some of your textbooks don't sell, the company can donate them. 
Trade Your Textbooks To Get Rid Of Old Textbooks
If you could not sell your old books for some reason, you could still get value when you trade them. You can use the following trading resources to trade your books. 
Paperback Swap:

 This site allows you to choose over four million titles in return. 

Title Trader:

 You get a "request credit" for every book you trade. Then, you redeem your credit for anything on the website – CDs, DVDs, and more. 

Book Mooch: 

This site uses a point system for trades so you can cash your points in for more textbooks. 
Donate Your Textbooks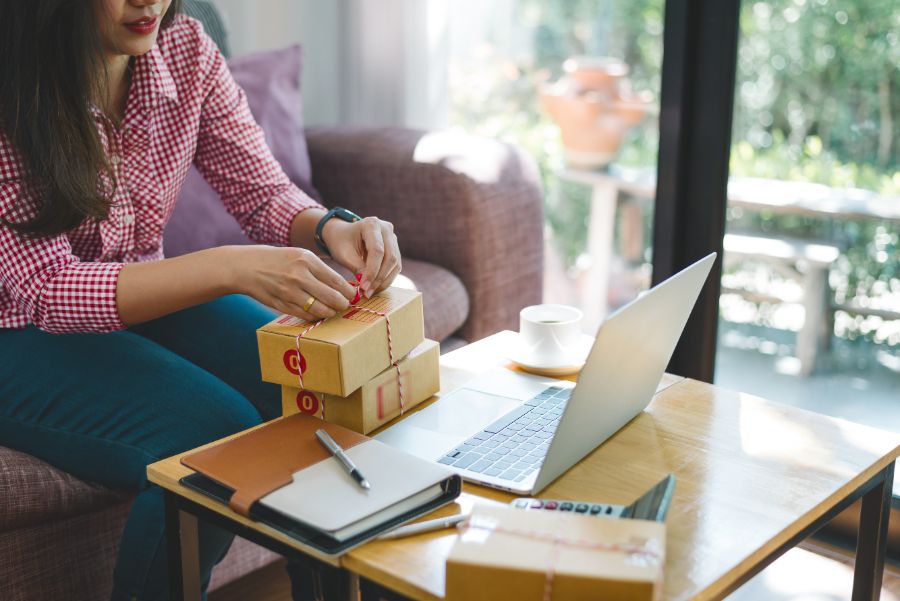 If you can't sell your books or don't want to go through the stress of trading, you can donate them. You'll be able to get rid of old textbooks and touch other people's lives through your books. 
However, before proceeding, make sure you inquire about your donation because some donations come with tax deductions. You can use the below book donation resources to find the proper organization. 
Local Book Donation Resources 
The Salvation Army 

Goodwill

Local thrift stores 

Libraries 

Churches

Schools 

Hospitals

Charity book fairs 

Adult literacy programs

Local shelters 
Online Resources For Book Donation 
Books to Prisoners 

Books for Soldiers 

Kids Need To Read

Books Through Bars 

Books 4 Cause 

Reader to Reader 

Books for America 
What You Need To Consider Before You Get Rid Of Old Textbooks 
Before you proceed with any of the points discussed above, you need to consider a few things. Let's quickly go through them: 
1. Research And Do it Again
We've listed some places and critical points to help you get rid of your old books. But it's important to do further research, especially if you plan on making it a side business. Make sure that you know how much bookselling sites are willing to pay for your textbooks. 
A quick search on BookDeal.com, for example, will give you an idea of what a specific old book is selling for. Amazon is another good source to try out. However, as you use these tools, remember that the prices will vary due to the book's condition. 
Let's talk more about the textbook's condition. 
2. Keep Your Textbooks In Good Condition 
Your book's condition determines how much you get in return. That, and when you sell your textbooks. These two factors can shoot up your book's value and help you get significant money in return. 
So if possible, try to avoid highlighting, marking, making notes, and worse, eating while using the textbooks. If you would, keep it to the minimum. Besides, if you want to make notes, you can use sticky notes instead. 
If it's already in such conditions, maintain it and don't make it worse. But again, it's best to check the site's book condition guidelines to determine if your book's acceptable. 
Final Thoughts 
Another way to get rid of your old books is to place an ad on freebie sites such as Trash Nothing, Freecycle, or Craigslist (free category). It doesn't have to be challenging to get rid of old textbooks. All you need is to know where to begin.
Fortunately, you can use this guide to get rid of your old books and make money while doing it. We recommend starting with BookDeal.com. Just visit the site, type in your book's ISBN, and choose your preferred quote.
You then ship your textbooks for free and get paid through PayPal, Venmo, and Zelle. We also guarantee your payment. That means we ensure that our vendors pay you. So if you have any issues, you can contact us, and we'll help you right away.