If you're searching for ways to make $500+, you'll likely encounter hundreds of side hustle ideas. All you need is the passion and drive to make money. However, sometimes we struggle to find out what to do that can earn us something. 
We hit a mental roadblock, and all our side hustle ideas stay out of reach. Luckily, this guide will give you 20 solid money-making ideas from which to choose. 
Regardless of your skillset or how much time you have, you can find something on the list that can earn you at least $500 or more. 
With that said, let's begin. 
20 Best Side Hustle Ideas That Earn You Money
Most of the side hustle ideas in this list can help you earn $500 in a week or less if you make up your mind to work hard. 
Choose A Side Hustle 
Besides selling things, side hustles and gig jobs are one of the incredible ways to make quick money. Apps can help you connect with people in your area searching for what you have to offer. 
1. Consider Personal Grocery Shopper 
If you're at least 18 years old, you can become an Instacart shopper. It's a fast way of earning money. What you'll do as a shopper is to prepare customer's grocery orders submitted through the Instacart app. 
If you have a driver's license and an insured car, you can earn extra pay by taking orders and delivering them to the customer. 
How fast you earn $500 depends on how many hours you commit to delivering the grocery orders. Many drivers make $500 in from a week to a month. Of course, you can earn more during peak hours, but it's still possible to make $500 in a week. 
2. Start A Dog Walking Service Or Pet Sit 
If you're an animal lover, you can use Rover.com to offer dog walking services in your area. If you stay in an urban area, you can easily pick up several cats sitting gigs or dog walking customers each week. 
You can even get gigs in the suburbs, and small cities since people travel on holidays or in the summer. The Rover app sets flat fees for particular services instead of hourly rates. That means you decide the costs and what you want to charge. 
You can't get $500 a day, but you can get it in a couple of weeks or a month. 
3. Teach Kids English 
VIPKID is an international education website that helps children in China learn English. If you're good at English and have good teaching skills, you can choose VIPKID. However, you'll have to get a bachelor's degree in any subject and pass a demo class interview. 
According to VIPKID, teachers make an average of $18 per hour for teaching for 30 minutes. So you'll need to teach for about 28 hours per week to get $500 in less than a month.  
However, the number of hours you work depends on how many students take your class. So it could take more than a month to reach the $500 mark. 
4. Babysit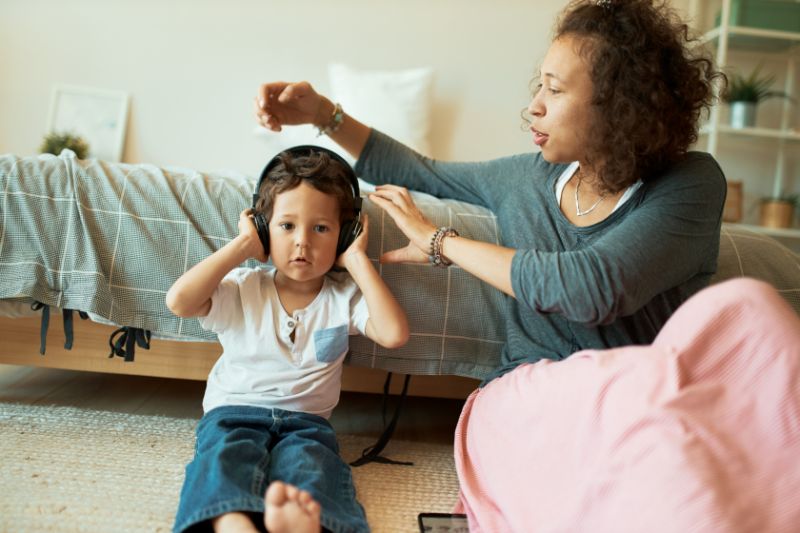 Most people think that babysitting is for teenagers, but it's a great way to earn extra money. Also, parents might trust the care of their children to an adult more than a teenager, especially if you have years of experience. 
If you're a teacher and have more children, you can even charge more. You can advertise on your social media platform, in your locality, or sign up with a company like Care.com. If you don't like babysitting, you can find gigs like pet sitting, cleaning houses, and tutoring using Care.com. 
Depending on how much you charge, you can earn $500 or more in under two weeks. 
5. Repair Broken Screens 
One of the best DIY skills you can learn is fixing tablets, iPhones, and Android tablet screens. And these repairs aren't challenging to do, but most consumers would want others to do it for them. 
You can use that opportunity to set up screen replacement services. And since we're almost always breaking our screens, you can get regular gigs. If you charge $50 for each repair, you'd need to do ten repairs to earn $500. 
6. Rent Your Space 
Do you have an unused space like a garage, basement, or shed you can rent? Sites such as Neighbor.com make it simple for you to create a free listing to advertise your available space to people in your locality.
Your renters can store boats, cars, furniture, moving boxes, or appliances and furniture. So actually, you can keep pretty much anything. But of course, harmful materials, ammunition, explosives, drugs, stolen goods, etc., are the exceptions. 
You can get $500+ in a couple of months, depending on:
 how much space is available to rent, 
comparable storage sites in your vicinity, and 
The number of clients you get. 
7. Rent Your Car 
You can use Getaround to make extra money by renting your car to others when it's not in use. The app automatically connects you to people in your area who need a car. 
Renters can book your car directly from the app. So you don't have to think about scheduling and exchanging keys. 
If you rent out your car for 40 hours every week, you can make $200 with the lowest rate of $5 per hour. Since you can only take 60% of your earnings, you make $120 each week. So you can make $500 in four weeks.
8. Offer Specialized Services 
Maybe you have specialized or unique skills like performing home energy audits. You can make extra money out of it. What about power washing houses, cleaning pools, or offering mobile car detailing? Are you good at these things? 
You can find numerous services and skills that people are willing to pay you for. You can immediately begin if you have the equipment and don't need any special insurance, license, or permit to do the service. 
Depending on the service you offer, you can earn $500 in a day or two. 
Side Hustle Ideas: Sell Your Stuff Online 
Selling your stuff online is a simple way to earn $500. Fortunately, you have many options to choose from. 
9. Sell DVDs, CDs, And Unused Tech 
You can use Decluttr to make money selling your unwanted gadgets and tech. You have to enter the barcode on each item to get a quote for your stuff. It is possible to do it manually or download the Decluttr app to scan the barcode. 
After scanning the items and accepting the order, you'll get an email containing a free shipping label. Then, they package the items and send them off. You get paid when the company receives your package. 
You might not reach the $500 mark unless you sell a massive collection of old items, but it's a good start. 
10. Sell Your Books Online 
Do you have tons of used or old textbooks you don't use anymore? Then, you can sell your books online for a reasonable price. You can use sites like BookDeal.com to make the selling process simple. 
What you do is type in your book's ISBN, choose your preferred quote, and ship your textbooks. You get paid when the company receives the package. Depending on the book's condition, type, and how many books you sell, you can make $500 in a week to a month. 
But remember that you should keep your books in good condition to get the best price. It's one of the best side hustle ideas to try out. 
11. Sell Your Gently Used Clothes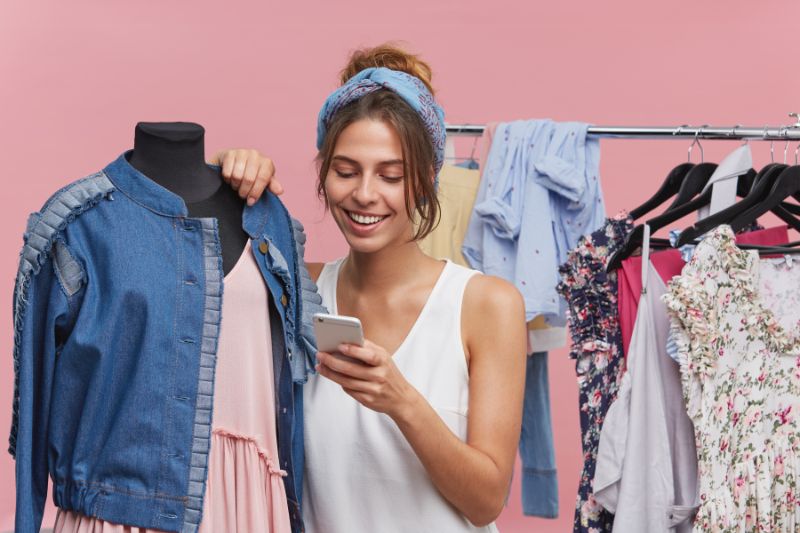 One of the best marketplaces to sell clothing online is Poshmark. You can also sell shoes and accessories for women, men, and kids. The company ships everything so you don't have to worry about meeting up with strangers. 
The process is relatively straightforward: set up an account, download the app, take a picture of whatever you want to sell. Then you add a description and price. 
You can get more sales for high-quality items, including name-brand items. However, you can make extra money from almost anything that Posmark accepts. For example, if you have decent clothes to sell, you can make $500+ in about a week. 
12. Sell On Craigslist 
Another site to sell your unwanted or used items is Craigslist. Depending on what you want to sell and where you live, it may go slower than other sites. And you won't get far with your reach, but it's still the best option in some cases. 
 You can sell almost anything, and that includes your services too. So if you have a specific skill or can provide a service that's in high demand like pet sitting or babysitting, Craigslist got you. 
If the items you sell are valuable, you can meet your $500 mark in a few weeks. 
13. Flip Items On Social Media 
You can use Facebook to sell items online using specific sales groups. Facebook Marketplace makes this simple to sell to people living in your area. Since your Facebook friends likely know you, there's a high chance they'll buy from you. 
You can also sell your items to strangers and in neighborhood groups. But how quickly you can get your $500 depends on what you're selling and how fast the buyer picks it from you. But you can make $500 in a day. 
14. Sell Your Crafts Online 
If you're crafty, you can make $500 easily by opening an Etsy shop. You can start the shop for free. However, you pay for your listings. You can also sell handmade jewelry, printables, knit and crocheted items, custom shirts, etc. 
Creating an Etsy shop is one of the best ways to turn your hobby into a side hustle. However, you'll have to sell numerous items to get an extra $500+.
Side Hustle Ideas: Do Odd And Errands Jobs 
There are numerous side hustle ideas you can piece together to get your extra $500. These small jobs may not pay individually. But when you stack them together, they're an excellent way to earn some quick money. 
15. Complete Micro Tasks
You can use Gigwalk to complete small tasks and get paid. It's an app where businesses post jobs like answering short survey questions and completing such tasks. You can select the gigs in your locality and find the one that works for you.
The tasks can begin anywhere from five minutes to a few hours and pay from $3 to $100. If you live in a deep rural area, it can be challenging to earn $500 on Gigwalk. But it can be possible if you do it in a big city. 
16. Consider Freelance Gigs 
You can choose freelance jobs on Fiverr and other similar sites and make hundreds of dollars quickly. You can get various jobs like researching an academic book or paper, writing cover letters, SEO writing, drawing cartoons, videographer, etc. 
How you price your services depend on what you offer. So choose your tasks carefully, so you make your money without wasting time. If you have a high-demand skill, you can get $500 in a week or two. 
17. Do Handy Work 
If you're good at working with your hands, you can sign up for TaskRabbit to earn additional money. The website links you with people in your area who need assistance with various tasks like assembling furniture, interior painting, yard work, etc. 
It can be one of the best side hustle ideas if you're a good handyman. And that's because you charge your rate. So it's possible to earn $500 in a week. 
Other Side Hustle Ideas To Make $500 Fast. 
Here are a few more options to consider to make an extra $500. 
18. Work Overtime At Your Job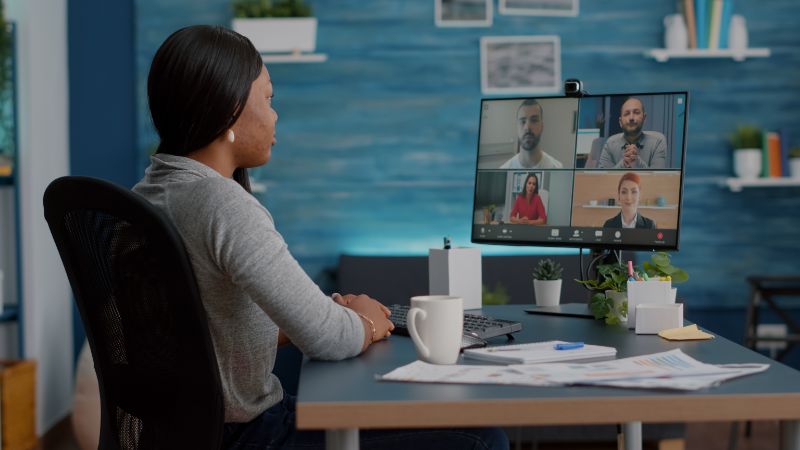 If you have a full-time job, you can make extra money by working overtime or taking up additional shifts. Depending on your hourly rate, you can find ways to make $500 in a week or two. 
However, don't forget to consider the extra taxes deducted from your paycheck when you work overtime. That can cut into your earnings if you don't account for the additional taxes. 
19. Consider Working As A Virtual Assistant 
When you choose the right VA job, it can be one of the best side hustle ideas. VA provides technical and administrative support to businesses. Some virtual assistant jobs include social media management, email management, customer services, etc. 
The services you offer and you sell them are up to you. Numerous small businesses prefer hiring a virtual assistant to save the company cost. That means you have multiple opportunities to make $500 without leaving your house. 
20. Rent A Room In Your House On Airbnb 
One of the best side hustle ideas to earn an additional $500 is to rent a spare room on Airbnb. But, of course, the amount you charge depends on your location, room size, and other amenities. And how much you earn and how fast you make will depend on how long your guest stays. 
Regardless, it's one of the best side hustle ideas to make you $500 fast. 
Conclusion 
As you have seen, you don't need a degree to make $500 fast; you need to know where to begin. So you can use the side hustle ideas discussed in this guide to help you out. However, remember that the jobs listed here won't make you a success overnight. If you have some textbooks lying around, you can start from there. Visit BookDeal.com, type in your book's ISBN, and then ship your books. You'll get paid the moment your package is received.